Imago Mobile Battery Price List in India
Choose the best of the best batteries from this trusted company
In this fast-paced world, we need quick fixes and remedies for everything, including our mobile phones. At times, it is not feasible to buy a new phone just because it dies down quickly; instead, we can rely on some companies that sell good quality and long-lasting batteries, which would be as good as reviving your phone. The Imago Battery Price List in India will help you find your best suited option, while also fitting into your budget. Now you can find out all about Imago batteries as you browse through your one-stop shop, indiashopps.com.
Read More
Best Imago Battery Products (2019)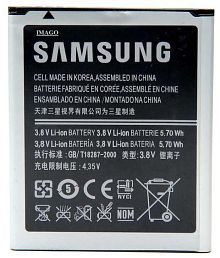 Buy Now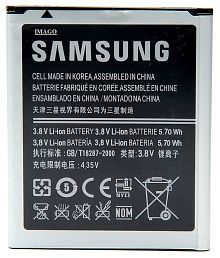 Buy Now
Imago Mobile Battery Price in India
| Imago Battery Models List | Updated Price List |
| --- | --- |
| Imago 3200mAh Battery(Samsung Galaxy Note 3) | Rs. 749 |
| Imago 3000mAh Battery (For Samsung Galaxy Note 5) | Rs. 849 |
| Imago 1500mAh Battery (For Samsung Galaxy S Duos) | Rs. 649 |
| Imago 2000mAh Battery (For Samsung Galaxy j2) | Rs. 699 |
| Imago 1420mAh Battery (For Apple iPhone 4) | Rs. 849 |
| Imago 1800mAh Battery (For Samsung Galaxy Core) | Rs. 598 |
| Imago 1500mAh Battery (For Samsung Galaxy Star Pro) | Rs. 695 |
| Imago 3000mAh Battery (For Yureka YU 5200) | Rs. 1,203 |
| Imago 2300mAh Battery (For Lenovo A6000 Plus) | Rs. 757 |
| Imago 2000mAh Battery (For Samsung Galaxy Core 2) | Rs. 649 |
Browse through a whole range of amazing battery options from Imago at IndiaShopps
Imago will give you options for batteries for all kinds of mobile phones, ranging from Aqua to Micromax, from Samsung to Intex, and whatnot. To begin with, you must check out the 2100 mAh Battery (For Micromax Bolt A69), which is an original brand, made and manufactured in India itself. It is best suited for a phone with an Android operating system. It weighs merely 41 Grams and gives you a long-lasting battery life. Secondly, you should consider buying the Imago 1000 mAh Battery (For Samsung B100). This one is a lithium ion and a premium quality battery. It is lightweight, measuring only 42 grams and is the best option for a Samsung mobile handset. It costs just INR 599 so it is a very useful option for people who are running on a tight budget. For more options, you should totally check out the Imago 2000 mAh Battery (For Intex Aqua Life 2 BR2058BE), which as the name suggests, is a suitable option for Aqua phones. It has a 3.7 V lithium-ion battery and promises long battery life. It is made of high-quality material and it is a perfect option for a backup for mobile phones. It is also an Indian brand so it enjoys customer credibility and satisfaction. It weighs 41 grams and its dimensions are 8 x 2 x 10 cm, so you can be assured that it will fit easily into your mobile and is portable. So, you see, with the help of this site, you can find out everything you need about Imago Battery Price in India and make a wise purchasing decision, after weighing all your options.
Before making a final call, Compare Imago Mobile battery prices for their specifications
In case you have shortlisted your favorite battery options, but are not too sure which one to buy, you should check out the Compare with Competitors option. Here, you will find all Imago Battery Price Online listen in different e-retailers site, within the same price range. Then you can proceed to buy the one with the lowest price. You can even check out the product review section for detailed analysis and choose the one that suits your needs best. After this, if you seek some neat discounts, you can use the Top Deals section of our site and save some more bucks. So go ahead, make your purchase while practically saving money.
Get Discounts ! Latest Deals ! Allow Notifications to Stay Informed !!!
❌
↑