Datawind Tablets Price List in India
One of the most innovative Electronics and Technology companies in the world, Datawind is quite popular in manufacturing high-tech tablets. The brand has rolled out several products that are filled with modern features at economical values. The lowest price value is one of the prime reasons which make users go for Datawind tabs. To get it on more economical prices, have a look at the Datawind tablets price list below to find the best online prices. Other than lowest online prices, the list includes the complete information of the tablets such as specifications, images users rating, reviews, etc.
Best Datawind Tablets Products (2019)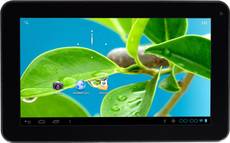 DataWind UbiSlate 9Ci 2G
512 MB RAM | 4 GB ROM
0.3 MP Primary Camera | 0.3 MP Front
Android 4.4.2 (KitKat)
Battery: 3500 mAh Lithium - Polymer
Rs 4,999
Buy Now
Datawind Tablets Price List on December, 2019
| Datawind Tablets Models List | Latest Price |
| --- | --- |
| DataWind Ubislate 7W | Rs. 2,150 |
| DataWind UbiSlate 10Ci | Rs. 3,500 |
| DataWind Ubislate 7dcx | Rs. 2,599 |
| DataWind Education Classes 9 to 10 4GB Tablet | Rs. 6,450 |
| DataWind Education Classes 1 to 4 4GB Tablet | Rs. 4,999 |
| DATAWIND TABLET UBISLATE 3G7Z (8 GB) | Rs. 3,000 |
| DataWind UbiSlate 3G7 | Rs. 2,600 |
| DataWind Ubislate 3G7X Tablet | Rs. 2,580 |
| DataWind Education Classes 5 to 8 4GB Tablet | Rs. 4,999 |
| DataWind Ubislate 7DC* | Rs. 2,595 |
Looking for a Reliable yet Cost Effective Tablet? Choose Datawind


The budget-friendly price rates have made Datawind laptops quite popular among students and those who are looking for a device at the economic values. Keeping students in mind, the brand has introduced Vidya tablets that value under 2000 INR. Like Vidya tablets, other popular tablets of Datawind are:


DataWind Ubislate 7dcx: The tablet comes with a 7-inch display size, large enough to read an e-book or browse the internet. Besides, the device comes with 4GB of internal storage, front-facing camera and the ability to support HDMI, Micro-USB, and Wi-Fi connectivity.
DataWind 4G7: The DataWind 4G7 flaunts a 7-inch screen size with high display quality. For storage, the device is backed by 8GB of internal storage space. Users can also make use of 5MP primary camera and 0.3 MP front camera. All these features are backed by powerful 3000 mAh of Lithium-ion battery.
DataWind Ubislate 3G7X Tablet
DataWind Droidsurfer 7DC Plus
DataWind Tablet Ubislate 3G7Z.
Buy Datawind tabs at the lowest prices
While products from Datawind are invariably competitively priced, you can still make more saving by visiting IndiaShopps and knowing about the
Datawind Tablet Price in India
. You can use the comparison feature present on our website to compare products and find the best one for yourself. With such a cost-efficient solution, go ahead and buy your dream tablet without pinching your pocket.
Get Discounts ! Latest Deals ! Allow Notifications to Stay Informed !!!
❌
↑