Brown Derby Formal Shoes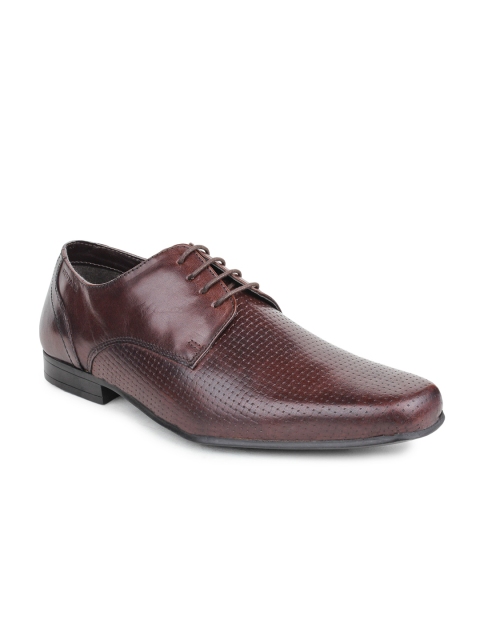 Rs 1,572
Upto 10% Cashback.
Product Key Features
»

Material Type: Leather

»

Lifestyle: Business

»

Closure Type: Lace-Up

»

Warranty Type: Manufacturer

»

Product warranty against manufacturing defects: 90 days

»

Care Instructions: Clean your shoes with leather cleaner or leather shampoo, and use a good quality brush to remove loose surface dirt

»

if your shoes are wet after cleaning, let them air-dry before your proceed with the next step

»

dry shoes in room temperature only and never expose them to the sun, heat from the sun will cause the leather to shrink, wrinkle, harden, dry, and crack
Brown Derby Formal Shoes Price Comparison
Specification and features of Brown Derby Formal Shoes
A pair of brown formal shoes, has central lace-ups
Leather upper with braided detail, has a reinforced heel collar
Textured PU outsole, has a stacked heel
Warranty: 3 months against manufacturing defects from the date of purchase
View More
Product Reviews at IndiaShopps
Get Discounts ! Latest Deals ! Allow Notifications to Stay Informed !!!
❌
↑