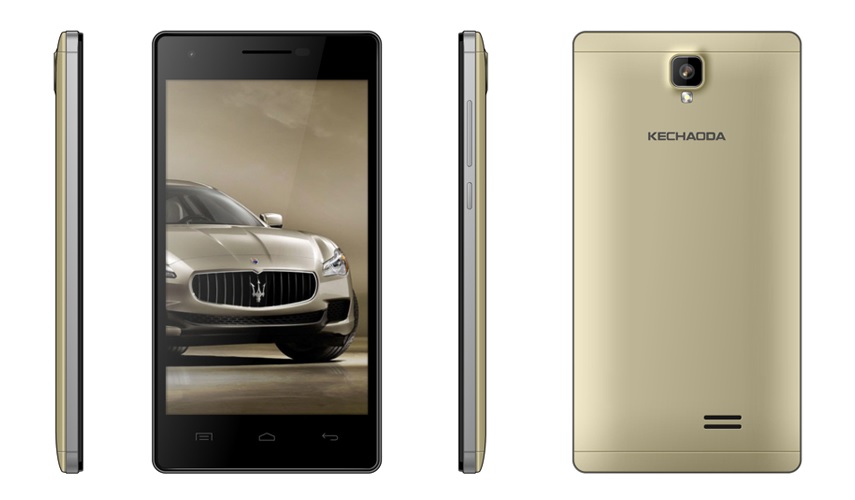 A mobile phone is a portable device widely used by people all over the world for making calls. The market is full of innumerable branded mobile phones. Both foreign and native companies are accepted by the countrymen due to the fascinating features. Kechaoda is a China based company that provides good quality mobile phones that have exclusive designs and superior services. The company was founded in the year 1998.
Now the question is whether you should buy Kechaoda mobile phones for you or not? Yes, definitely buy Kechaoda mobile phones at their best prices. They are available both in the brick and mortar mobile stores as well as online. There are several reasons to choose this brand. Some of the reasons to pick up these phones are given below.
These mobile phones come in surprisingly low prices. The price range starts below Rs1000. Many people think that they are not able to afford a mobile phone. But this brand will help to fulfill their wish. Now buying mobile phones is no more difficult for them.
They have unique designs and looks. They have colours that are all your favourite. The metallic body and slim shapes are their main USP.
The phones come with torch, high vibration modes, dual SIM support and good quality camera.
The phones are light weight. So you can carry them easily in your pockets. And there are fewer chances to get your phone broken after one or two accidental drops.
The phones support Bluetooth and FM radio. So you can listen to your favourite music while travelling somewhere. You can also store a good number of songs in the device.
These phones come with batteries that have good longevity. Under normal usage it goes smoothly three to four days without charging. You are getting charger and music cord along with the device.
Today talking in smartphones is very risky. It causes serious health issues. But talking in these phones is quite safe for health. People who need to talk more and travel more must avail these phones for better battery backup.
The phones also supports memory card. You can store photos, videos, songs etc in the phone for future. You can see them and listen to the songs whenever you like to.
Apart from these features the phone has inbuilt applications like alarm clock, calendar calculator and a few games too for entertainment purpose.
Kechaoda phones also support roaming services. So no more worries for talking to your near and dear ones while travelling to other states or countries.
You can send or receive data and faxes after attaching it with computer. You can also avail WAP services using GPRS.
These are some of the best features that the brand is providing you. Buy these phones and experience all-round better lifestyle.
Fascinating Price for Latest Models
It's time to talk about some of the latest models of this brand. Kechaoda k118, Kechaoda k117, Kechaoda k33, Kechaoda A1 are available within the price range 800 to 900. It's really unbelievable to get a fascinating handset at such low price tags. Even there are many models below this range. The price of Kechaoda k66 is ₹790 only. It comes with GSM single SIM support.
Kechaoda k112 comes with an In-built Power Bank
The Kechaoda k112 is a latest model of this brand. The mobile has inbuilt power bank. It comes in a dynamic look with USB port and dual camera. The display is 2.4 inches. The battery is of 3200mAh lasting for minimum two days. In the mobile you are getting FM radio, call recording, calculator, torch light and loudspeaker. Its price is only ₹1130. Although the phone is water resistant, it's better to handle it carefully.
Store Fun with Kechaoda k36
The Kechaoda k36 is another beautiful model having a good number of features. It can support Dual SIM (GSM+GSM). The camera is 0.3MP. It supports 8GB memory card where you can store many photos, videos and songs also. The display is 2.4 inches QVGA. There are MP3 and MP4 video players. It has 4.2 star rating and the price is ₹1300. It is designed to be both water and dust resistant.
Enjoy Greater Longevity with Kechaoda K60
Kechaoda K60 is one of the latest models priced ₹1350. It has 2.4inches screen and support dual SIM. It is available in brilliant sky blue colour which makes it favourite of all. It's better to keep it away from water or dust to ensure its greater longevity.
Get the Freedom to Read and Write in Your Language with Kechaoda k101
Another good mobile phone is Kechaoda k101. It has 2.5 inches display and 3200mAH Battery. You can use the phone for two to three days without charging. It is also GSM Dual SIM supporting. It supports multi languages like English, Hindi, Punjabi, Gujarati etc. The phone supports VGA camera with flash light. You are also getting Bluetooth flash light and FM radio. Its price is ₹1040.
Work for Hours with Kechaoda K80
Kechaoda K80 is a big mobile with big battery. It has silver colour body and big torch. It supports dual SIM. Both SIMs work properly without any network problem. It has camera Bluetooth and SD card. You will get high sound in this device. Its price is ₹1299.
Enjoy a Good Display at the Best Price with Kechaoda k92
Kechaoda k92 costs Rs960. It is a very good quality product with 2.2inches display. The battery is 6800mAH lasting for more than three days. It gives you 1.3 mega pixels camera. You can use two SIMs in the mobile. Also SD cards can be inserted within the device. But only micro SD 4GB cards will go.
Want a Light Weight Phone at the Best Price? Go for Kechaoda k6
Kechaoda k6 is also a light weight phone with 1.8 inches screen. It also supports dual SIM. Its price is only ₹684. It has beautiful green colour with black borders.