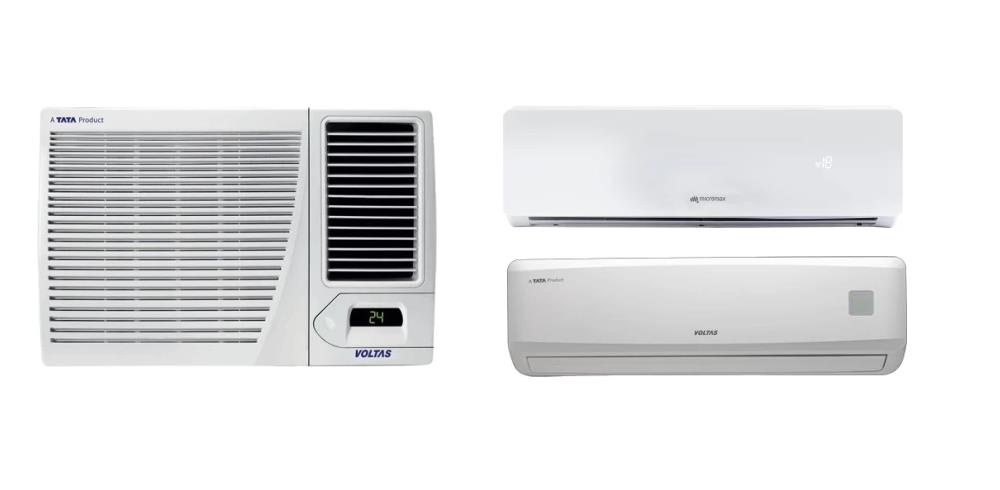 Air conditioners nowadays do not fall under the category of luxury items anymore; it has become a prerequisite to beat the heat every summer. The credit obviously goes to the reduced price bar and the lucrative EMI schemes, now any person with decent income can think of installing one at his home. However, the million-dollar question is which type of AC, is the best to purchase. Now before you start wracking your nerves by pondering on this issue. Let us share some points that might ease out your doubts.
Power consumption: Well, buying an air conditioner is effortless nowadays, thanks to the huge discounts offered by the online retailers. However, at the end of the month when you have to pay the bill, the rising figure slays all your delight. A split AC is way more energy efficient in comparison to the window version. A simple online survey will reveal that most of the brands offer 5star ratings and inverter versions on just their split models. Whereas the window versions are still restricted to 2 or 3 star ratings.
Installation: Have you shifted to a new city? Does that mean that you have to let go your opulence like having an AC at home? No. However, not all apartment owners are generous enough to allow you drill their homes for your AC installation. Remember split AC's have a separate outdoor unit so installing the same is a little problematic. Whereas the window Air Conditioners can easily be installed and uninstalled as they come in one compact unit. Now the decision is yours.
Place of installation: Do you like breezy rooms, where the gleaming rays of the sun fills in, to make each day a dazzling one? Then obviously, you will not like the window AC models because setting up this version demands you to block one window completely, letting less daylight in to your room. The wall mounted split choices with proper outdoor units not only solve that issue but also makes your room look fascinating.
Maintenance: Almost all electronic gadgets require regular maintenance by proper-trained staffs to assure its efficient functioning. In this case, the split AC models being a little more urbane and complex version requires more attention than the window options.
Cooling efficiency: The split air-conditioners guarantee to fill your room with a gush of cool air at a faster rate than the window versions.
Less noise: The split models come with a separate outdoor unit that is why the noise generated by the same is barely audible in comparison to the window versions.
Price: Before you buy anything, you must decide your budget inclusive of everything. Purchasing a product also includes all the safeguarding charges associated with it. Split AC models are little pricey than the window versions, but again keeping in mind the repairing aspect spending those few extra bucks initially is absolutely worth it.
We have given you some solid motives that will help you to decide with ease. As a buyer you have the power to take the final judgement, so do not rush to any conclusion, which will force you to repent later.