Two in one laptops, also called the hybrid laptops are becoming increasingly popular with each day. These not only serve as a full functioning laptop and PC, but its screen can also be detached and used as a tablet. This way, you can carry all your important documents and data along with you, at all times.
These are the perfect solution for you if you are confused what to buy between a tablet and laptop. Their screens can easily be removed from their keyboards, or can be turned to a whole 360 degrees, and viola, you have a tablet for yourself. These two in one laptops are replacing traditional tablets and laptops at a fast rate and with this in mind, we have prepared a list of of some of the best hybrid laptops, along with their laptop prices in India.
1. Lenovo Yoga 500 2-in-1 (80N4003VIN) 5th Gen Intel Core i5
One of the thinnest laptops in the country, this Lenovo Yoga model is all the rage these days. Its screen size is 35.56 cm (that is, 14 inches), with a RAM memory of 4 GB and hard disk memory of 500 GB. This should naturally be more than enough for your storage needs. It features a powerful 5th Gen Intel Core i5-5200U processor, so this device is pretty fast and easy to navigate. It is a perfect choice for the new generation gadget lovers and its 360 degree flexibility lets you use it in whichever way you want – standing or sitting.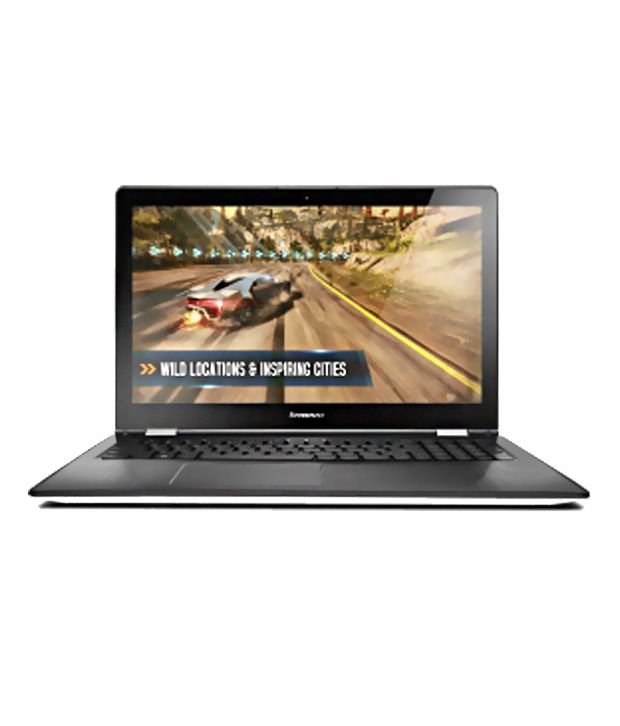 2. HP Pavilion 13-S102TU x 360 13.3 inch Notebook (Intel Core i3-6100U)
Now complete your last minute tasks with utmost ease with the help of this HP Pavilion hybrid laptop. It turns into a tablet with the help of the Tent Mode and the Stand Mode. This is of course, in addition to the usual laptop mode. It is also easy to carry it around and use it in your car or on the couch. Enhance your TV shows, movies, songs, videos, etc with the impressive display quality and the great audio features. It supports Windows 10 and has a dimension of 47 x 29.6 x 7.8 cm. With 4 GB RAM size and 1 TB of hard disk space, you have an all-purpose device.
3. Asus UX360CA-C4012T 2-in-1 Laptop (90NB0BA1-M01980)
It comes with a brilliant, full HD resolution of 1920 x 1080 pixels and weighs a mere 1.3 kgs. It comes with the powerful Intel M core processor, so it's a fast and responsive device. Its SSD capacity is of 128 GB and its screen size is of 33.78 cms, that is, 13.3 inches. It has the awesome multi touch gesture Support touchpad, so anyone with even the slightest knowledge will be able to use this easily. It also has dual speakers and a battery backup of almost 6 hours. So you have yourself a perfect hybrid laptop cum tablet device.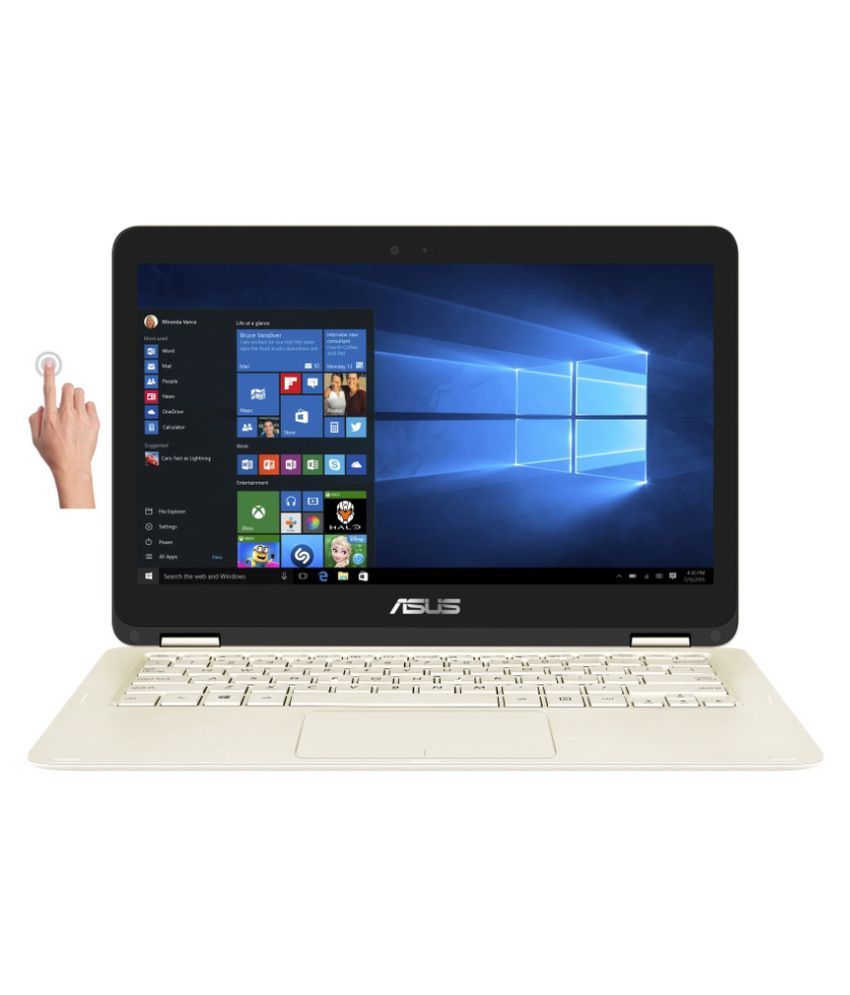 4. HP ENVY x360 (T5Q56PA) (i5 6th Gen) Laptop
This is again, one of the most versatile laptops in the country right now. After a study of various laptop prices in India, we have come to the conclusion that this is perfect if you want a hybrid laptop at a low price. It comes with the fantastic Intel Core i5 6th Gen Processor. It has a 15.6 inch Touchscreen Display and you can enjoy videos, songs, movies, etc. in HD quality, which almost feels too good to be true. You can use this like a tablet, or place it on stand mode or the tent mode.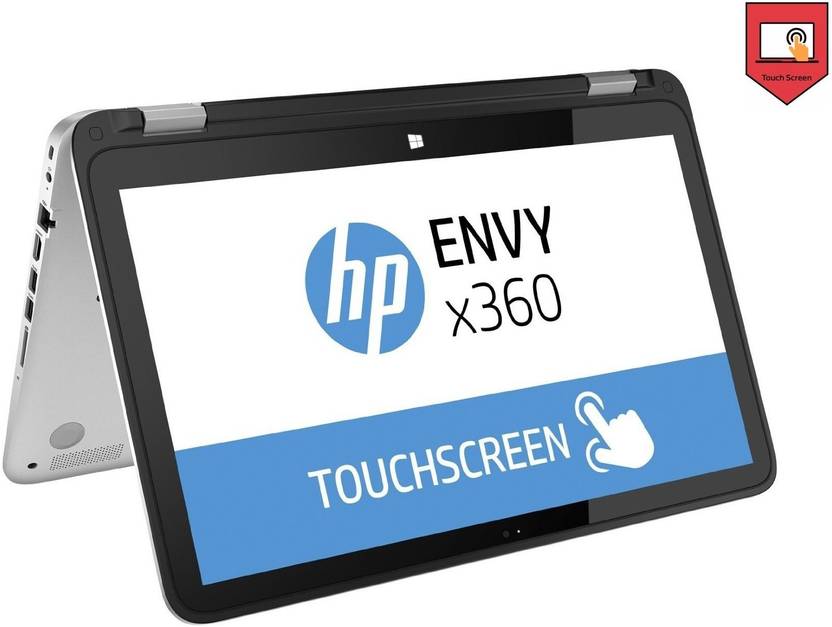 5. iBall Comp Book Flip-X5 2-in-1 (Atom) Laptop
After browsing the different laptop prices in India, we found out that this one is the most inexpensive hybrid laptop at present. It is a great value for money product as it offers all the great features at a small price. It is powered by an Intel Atom Processor and is already pre-loaded with Windows 10. It has a classy engineered and slender design with an appealing textured top cover which is soft to touch and feel. It is portable as it weighs less than 1.1 kg and it perfectly fits in your bag. It has 32 GB in-built storage which can be expanded up to 64 GB.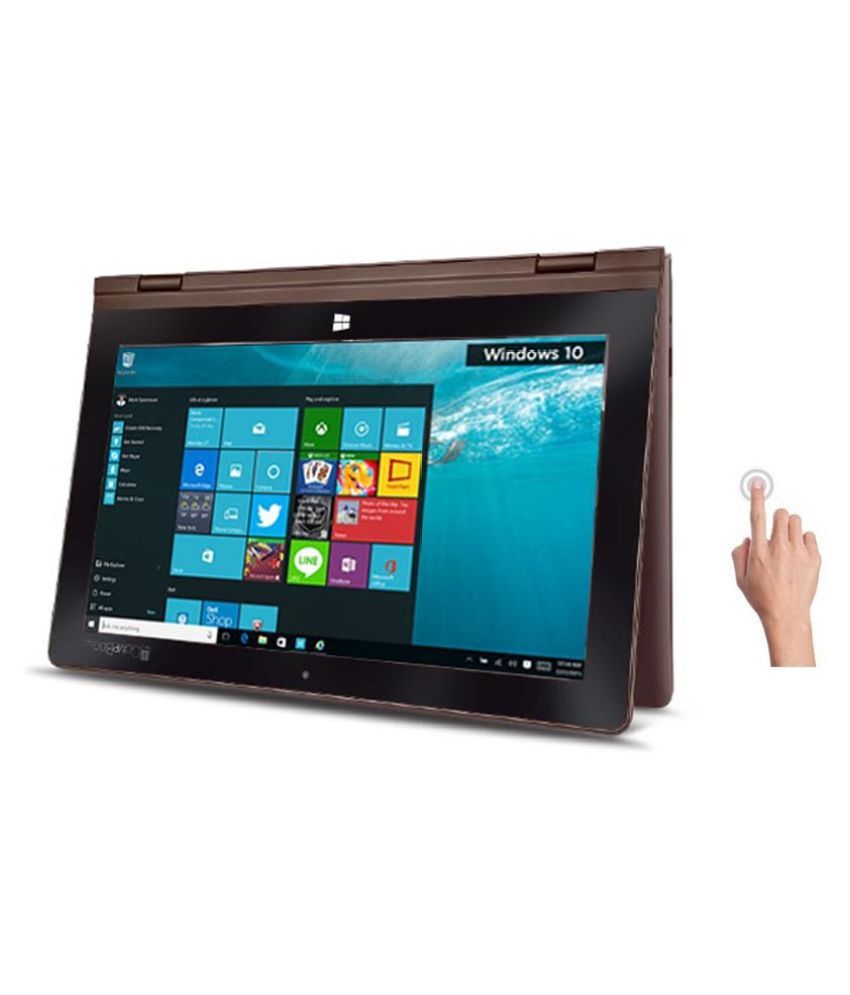 These are our top 5 hybrid laptops, which can prove to be very useful to you. Which is your preference? Tell us in the comments.