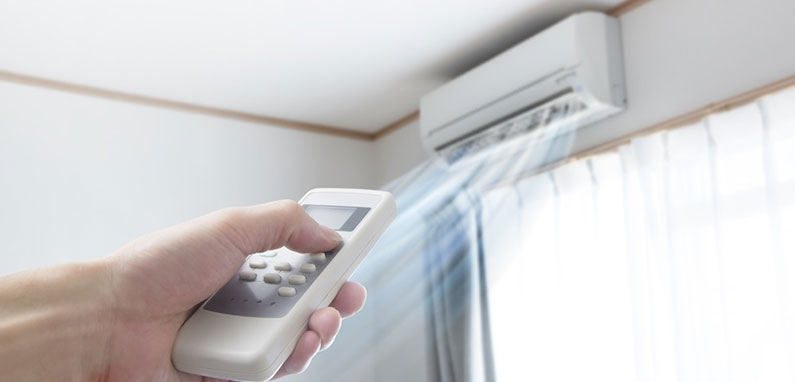 Air conditioning is a process by which heat and moisture is removed from a closed space. This makes the inside cool while releasing the hot sir outside. People living in India experience hot and humid climate in the summer season. This season is really bad and unbearable without them. These electronic devices give them numerous benefits. Previously air conditioners were only fashionable items basically common in aristocratic and rich households. But today AC is one of the most important needed gadgets in both houses and work places. They make the environment comfortable and protect from multiple health problems.
Now let's discuss about the best seven split ACs
Air conditioners are available in two different forms. One is window while the other is split. Split ACs are very popular across the country due to their various advantages. Many brands are there who manufactures such type of ACs.
Carrier
Carrier 1.5 ton split Air Conditioner is one of the most sold for its copper condenser instead of aluminum. From it you will get balance between performance and power regulations. Their look is also attractive with floral designs. It is also within your budget. There is a warranty of 5 years on the compressor.
Voltas
Voltas 1.4 Split Air Conditioner has such designs and look that they stand out from the crowd. Installing this AC you get cool air in every corner of the room. They have 3 stars rating and save energy a lot. They are very different from the conventional air conditioners.
Mitsubishi
Mitsubishi MS-GK13VA 1 ton split Air Conditioner is another example of super efficient air-conditioner. Its special feature is, if there is any problem regarding the machine it is shown on the led on the indoor unit. Your electricity bill will in check through the efficient compressor. The temperature of the room is controlled automatically according to the weather.
Voltas Classic
Voltas 125 CYE Classic 1 ton Air Conditioner is capable of cooling in the fastest speed even in the hottest room. It is 5 star energy rated AC and so it ensure power saving. It is available in reasonable price.
Godrej
Godrej GSC12FG6BNG 1 ton air conditioner is also a superb one design, features, performance and in all other aspects. It cools your room very fast. Also it saves you from high electricity bills being 5 Star rated. There are Godrej appliances in almost all houses. Have a great experience with this split AC. It will satisfy you greatly.
Blue Star
Blue Star 5HW18ZCWX 1.5 ton is an AC with exciting features and fascinating look. It also doesn't make hole in your pocket. It is equally good for business spaces and home. Blue Star 5HW18ZCWX 1.5 ton air conditioner has a wide market all over India. The fast cooling even in a large area is its main USP.
 Hitachi
Hitachi RAU514HWDS 1.2 ton air conditioner is also an excellent model serving customers for many years. You will get auto humid control, 4 ways swing and super cooling characteristics that make it the most favourite one. 5 years warranty is provided on the compressor.
These are the super seven air conditioners that make your life easier and relaxed. Choose one of them and get a better life in all ways.