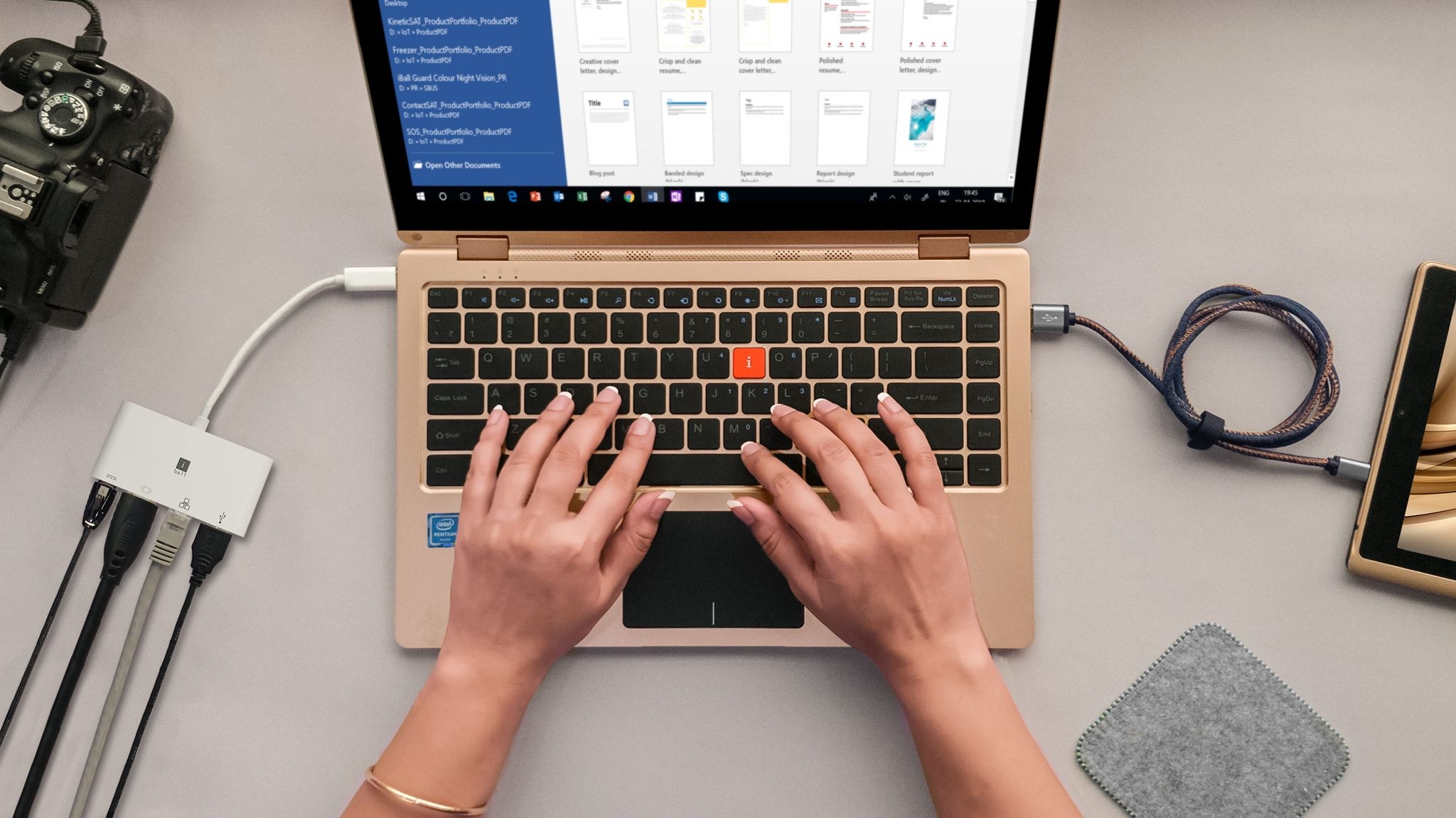 iBall is one of the popular names in the Indian electronics market. It started with selling computer peripherals, then entered the smartphone arena and is now having a good time in the laptop's market. Although it only has a few laptops in its kitty, it is still ruling the entry-level laptop segment.
iBall is mainly focusing on making affordable laptops, targeting low budget buyers who need a laptop for day-to-day tasks. Here, we have listed some of the five best iBall laptops currently selling in the Indian market. You can check out the entire range and iBall laptops price list in India.
Best iBall Laptops 2019
iBall CompBook Aer3
The iBall CompBook Aer3 is one of the best iBall offerings in the market currently, thanks to its 2-in-1 feature. It gets a full HD multi-touch display that enhances the visual experience. The configuration comes handy for multitasking as it is equipped with a 2.5GHz Intel Pentium Quad Core processor along with a 4GB RAM.
It also comes with a lightweight body of 1.5Kg which assures that the user can carry it easily. Moreover, the 2MP webcam performs quite well at handling video calls and also can record 720p HD videos.
The laptop features a fingerprint scanner that enhances the security as well as the convenience of the system. The storage capacity is not that good as it has a 64GB SSD. Currently, the iBall CompBook Aer3 price is around Rs. 18,170.
iBall CompBook Merit G9
The iBall CompBook Merit G9 is made for the executives, students and small business enterprises. It can handle simple tasks at ease as the configuration of the system is pretty decent with 2GHz Intel Celeron dual-core processor and 2GB RAM.
It features a touchscreen display which an HD+ resolution which provides a pretty good view. The images, videos and movies are crisp and clear. It also features a touchscreen facility that makes it a convenient option.
The laptop has an impressive body-weight of 1.1Kg. It means carrying the laptop on a daily basis will not be a major issue. It has a pre-loaded Windows 10 Professional operating system that offers smooth performance. It is one of the cheapest iBall laptops.
iBall CompBook Premio v2.0
The iBall CompBook Premio v2.0 gets a stunning design which can be a perfect option for homemakers and students. It features an excellent Gun Mustard Metallic paint job all over the body that gives it a stylish and professional look.
The laptop is loaded with a Windows 10 Pro, which makes the performance smooth. Powered by an Intel Pentium quad-core processor and with the presence of a 4GB RAM, the device effortlessly switches between multiple applications.
One can work on the laptop for hours, thanks to the 4 cell Li-Po battery. The laptop comes with an inexpensive price range between Rs. 18,000 and 20,000.
iBall CompBook M500
The iBall CompBook M500 is another good creation of the homegrown manufacturer. It gets a stunning, eye-catchy look and is specially made for business. It has a Windows 10 Home Basic operating system preloaded.
There is a Li-polymer battery present that provides the required power for around 5.5 hours constantly. The laptop bears a 14-inch full HD IPS display, which results in a better experience visually.
Coming to its performance, it is the 1.1GHz Intel Celeron dual-core processor that acts as the brain of the system. It is aided by a 4GB RAM, which assures a flawless multitasking performance.
iBall Compbook Marvel 6
The iBall Compbook Marvel 6 is one of the best offerings in the manufacturer's laptop line-up. It is a powerful machine, thanks to the 1.1GHz Intel Celeron dual-core processor along with the 3GB RAM. The laptop has a good battery which offers a quality amount of power so that one can work for long hours.
It is armed with a 2MP webcam on the top of the bezel for video calling and recording. The only flaw of the device is its storage capacity, as it houses a 32GB SSD which is not even satisfiable for a laptop. It carries a price tag of around Rs. 14,000.
Verdict
iBall laptops are made for affordability. All of the laptops gets decent configuration under the hood, especially considering their price tags. These laptops are designed for basic usage, and hence expecting a power-packed performance will only bring you disappointments. Go for them if you are looking for a lightweight and basic computer within an affordable price range.