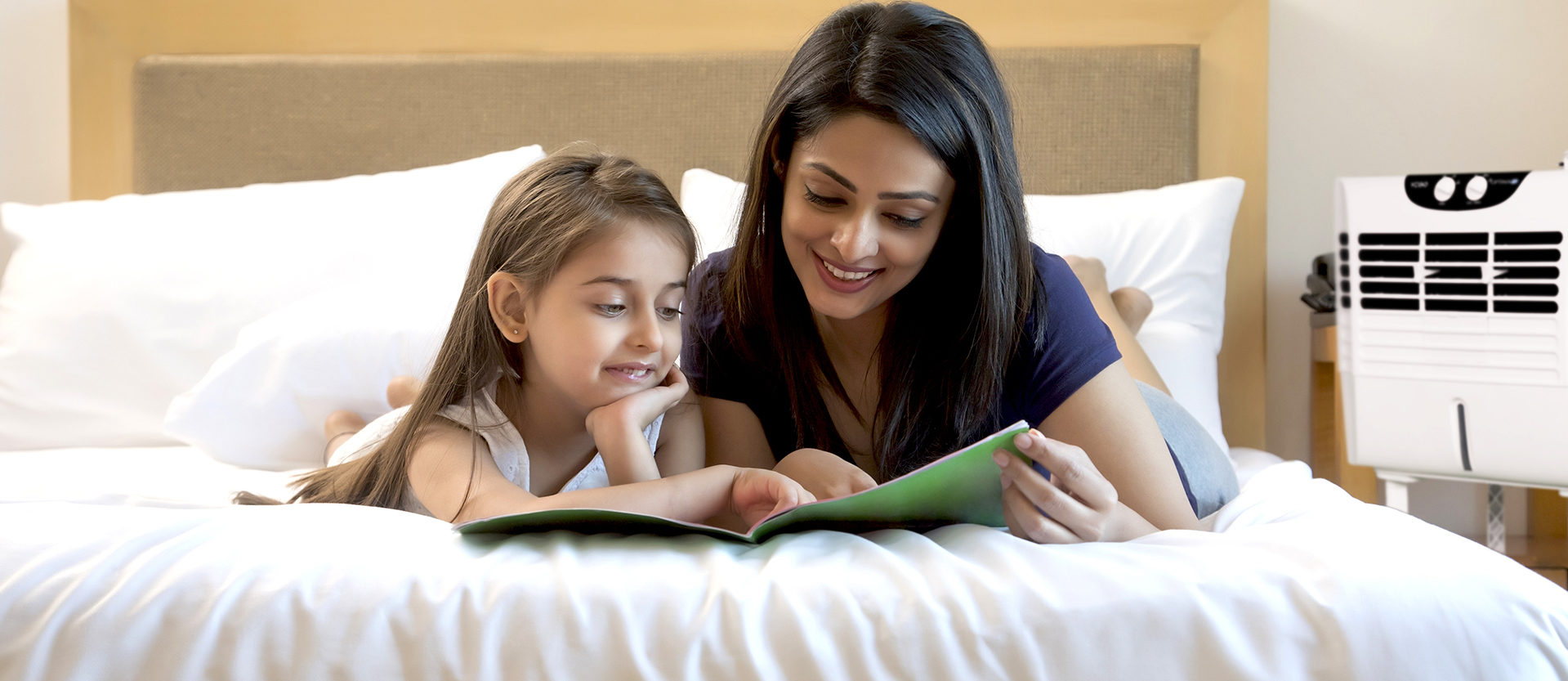 Are you concerned about higher electricity bills due to air conditioners use? If yes, then air coolers can be the best alternative for you to beat the harsh summer heat. Air coolers make an ideal solution for scorching heat and at the same time, it comes easy on your pocket. Making the easiest energy option, coolers come in various types such as Duct Coolers, Room Coolers, Jumbo Coolers and others. So for cost-saving solution in regards to power consumption and initial price, switching to air coolers will be the best option. In order to help you make the right choice, we have come up with the top five brands of air coolers in India.
Symphony
Symphony tops the rank in the list of top air coolers in India. With multiple cooling features, Symphony air coolers are designed to meet all kinds of cooling needs for all types of users.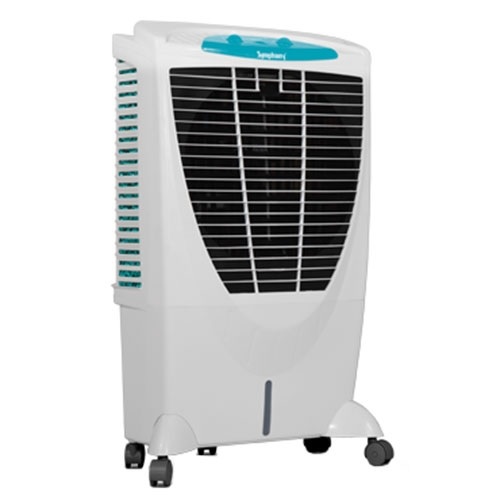 The best part about Symphony coolers is that they run on the operating cost of a fan and work on inverter power as well. The air coolers by Symphony can be used in any space such as large living rooms, small rooms, showrooms, offices, and such other places. Let's have a look at some of the salient features of Symphony coolers and what makes it one of the best cooling products in the country.
iPure Technology
Smart Remote control
Cool Flow Dispenser
Feather-touch Control Panel
Empty Water Tank Alarm
SMPS Technology
High-Efficiency Cooling Pads
Powerful Air Flow
Auto-Swing.
Orient
Orient air coolers are designed with a comprehensive range of innovative features. Among many, these coolers come with Mosquito repellent and rustproof features.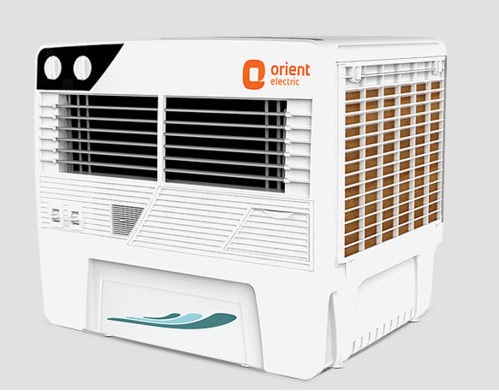 Besides, Orient air coolers are known for consuming less energy and hence save on your electricity bills. The widest range of Orient air coolers includes Desert Coolers, Personal Coolers, Outdoor Coolers, Tower Coolers, and Window Coolers. The best features of Orient air coolers include the following:
Touch control sensors
Large tank capacity
Auto-swing feature
HoneyComb Cooling Technology
Complete value for money.
Kenstar
The company designed coolers with smart technology to make sure its users stay cool and comfortable in the sweltering heat of summers. The technology also ensures that you and your family get the fresh and dust-free breathe.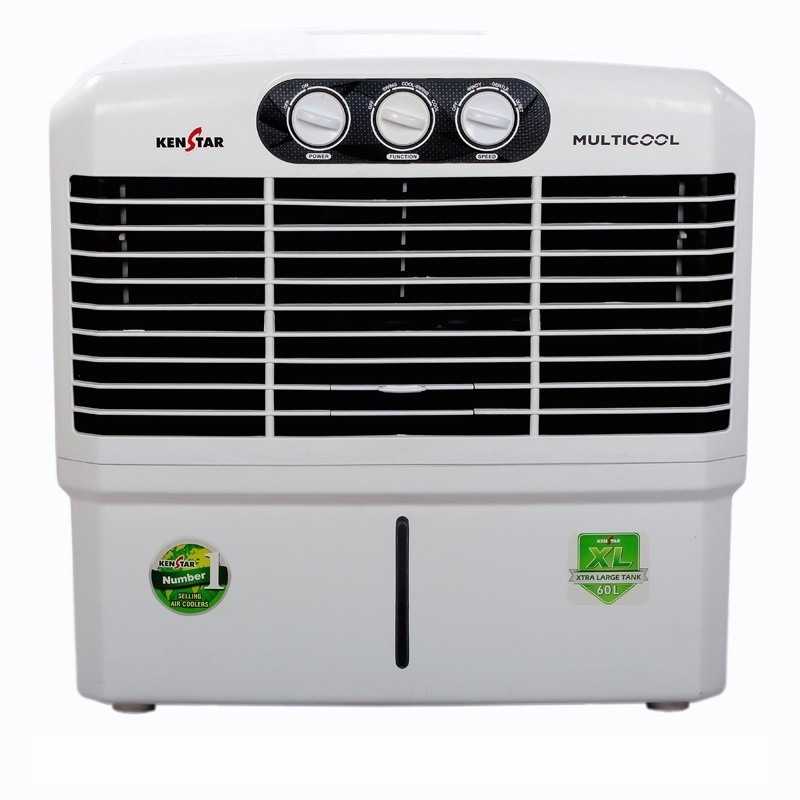 The Kenstar air coolers manufacture different series of air coolers such as Snow Series, Turbo Series, Ice Series, Windy Series, Glamor Series, Hercules Series, and Ultra Series. Let's have a glance at some of the top features of Kenstar air coolers:
Quadra Flow technology
Water level indicator
Fragrance chamber
Works on inverter
Dust filter
Ice Chamber
Low water alarm
Mosquito Net.
Bajaj
Bajaj is one of the trusted brands in India. The company not only manufactures innovative air coolers but a comprehensive range of home appliances and other products.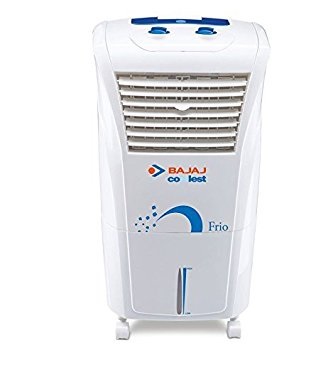 With multiple numbers of features, Bajaj Air coolers are best to stay calm and cool in summers. Along with high-end features, the Bajaj air coolers are designed with the modern and sturdy design. Below are some of the prime features of Baja air coolers:
Powerful air throw
Inverter compatible
3-way speed control
4-way air deflection
Huge Water tanks
Wheels for easy mobility.
Crompton
Ensuring an efficient and cost-effective solution, Crompton is known for manufacturing coolers with advanced technology and high-end features. The air coolers of Crompton are available at the economical price and also help you get best cooling experience in blistering summers.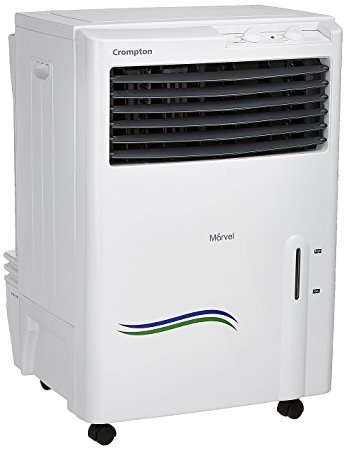 Here are some of the key features of Crompton air coolers:
Strong air flow
Inverter compatible
Easy portable
Dust filter
High capacity tank
One year warranty.