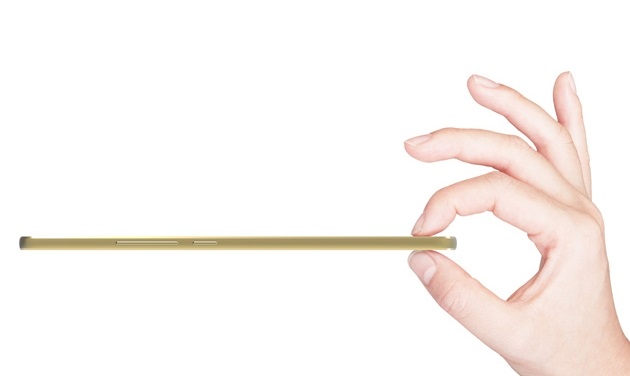 The term 'Slim' is no longer restricted to only human beings. Nowadays, there are many electronic gadgets which are designed in such a way that they look attractive. Mobile phones are not an exception. These trendier gadgets, today are also coming up with sleek and slim design. There are many rival companies who compete with one another, and are in a race of manufacturing the slimmest designed phones which now, have gained quite preference among the users. So today we are going to share with you the top ten slimmest smartphones in India, which will make you crave for it, with the phones' splendid slim looks.
1) OPPO A83
The OPPO A83 is designed to combine visual slimness and a comfortable feeling in hand. The 5.7 Inch screen gives it an elegant look and feel.
2) Honor 9 Lite                                
The Honor 9 Lite comes with a 5.65 inch full view FHD + screen superbly keeping the body display of a typical 5.2 inch.
3) LG V30 Plus
Weighing just 158 grams, this phone is definitely one of the best. The weight clearly indicates how slim the phone is.
4)  Honor 7X
Do you want a phone that is both slim and weightless? Then go for the Honor 7X phone. This phone is fairly slim with a size of around 8.2 mm, and weighs only 162 grams making it lighter than the other phones in the market.
5) OnePlus 5T
The OnePlus 5T phone gives a display of 6 inches, weighing 162 grams. This is absolutely lighter and slimmer for the ones looking for such kind of an expensive phone.
6) OPPO F5 Youth
It is 7.5 mm in width making it slim. With this slim look, it weighs only 152 grams. For bulk haters, Oppo F5 Youth phone is a relief. This phone is so light that sometimes you won't realize that you are actually carrying a phone.
7) Xiaomi Mi A1
With screen size of 5.5 inches and weight of 168 grams, this phone becomes one of the best slim and light phones within budget. It also comes with a 12 MP rear camera that helps you to click the perfect snap.
8) Asus Zenfone 4 Selfie Pro
Being 6.85 mm thick and weighing just 147 grams, this phone is a perfect combination of lightness and slim look.
9) Apple iPhone 8 Plus
The Apple iPhone 8 Plus is 7.55 mm thick, making it to look slim. It weighs just 202 grams. Thus if you have a high budget in mind, you can obviously go for Apple.
10) Panasonic Eluga I5
Having a weight of only 146 grams, this phone is definitely the best for ones having fascination for slim mobiles.
We hope that the list helps you to get the best and the slimmest smartphone at your pocket. One that you could easily flaunt in front of friends, family and of course in front of your foes, who envy you a lot. Let them envy you a little more.