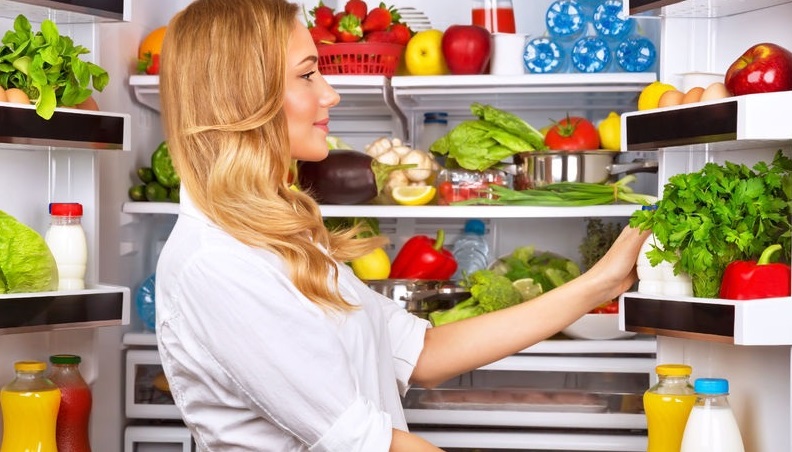 Technology has made our life trouble-free. Refrigerators are one such boon that has reduced many hassles in our life. A fridge is necessary to stock all those fresh veggies and more, especially when your hectic schedule does not permit regular supermarket visits. The advantage is that the articles remain fresh and intact for long and can be used as per our convenience.
Investing your hard-earned money in a worthy product always feels good. So if you are planning to buy a refrigerator, have a look at these points that will help you to decide well:
Even Refrigerators have Varieties:
From the various advertisements, you must know that fridge has variations too, and this is necessary to meet the diversified demands of the masses. They are
The side-by-side door types: This is a trendier version in which both the door can be opened in the outward direction. The fridge and freezer, in this case, are placed beside one another.
The French door type: Here also, the doors open in the outward direction but the freezer is located at the bottom of the appliance.
The top freezer: As the name suggests in this choice the freezer is placed on top of the fridge.
The bottom freezer: Last but not the least, this type is just the opposite of the previous choice. Here the freezer is located at the bottom.
Space Concern:

If you want to buy a big sized French door type fridge, first make sure that you have the perfect provision to place the same. Otherwise, this will be a futile investment. Lifestyle and needs are interdependent and they primarily influence our purchase. The same goes true here also. Make sure your kitchen or dining area have enough free space to accommodate the bigger versions. Check the dimension of the device online and then measure the available area to know whether it will fit or not.
Family Size Matters:

A bigger family of around 6 to 7 people or more needs a greater amount of food stock, in comparison to that of a couple. Therefore, if a refrigerator is to be bought for large sized families, then one time investment in the choices like side-by-side models or French doors sounds prudent.
Convenience 
An appliance is brought to make our life easier, so in case you decide to buy one, make sure it doesn't add to your ordeal. Prioritize the requirement of your loved ones. Like if, you have aged people at home or someone with acute back pain then you should go for the double door variants, which do not necessitate bending. Thus, think and then buy.
Let Your Food Preference be the deciding factor:

Food habit varies from one person to another. If you are staying alone or are a working couple, and needs to stock your groceries and food for seven days, then go for the one with bigger fridge compartments or double door choices so that you can stockpile well. Fridges are the must-have home appliances in any home.
These are few basic points that might help you to make a better choice. However, as a buyer be sure about your requisites before purchasing.