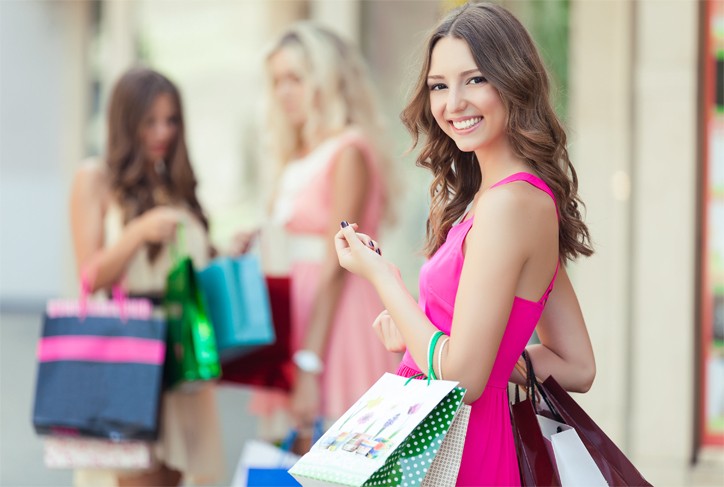 Shopping- The word that instantly kindles us and happens to be the ultimate mood-elevator even on the dullest of days. This era has been lucky enough to witness both, the conventional and the contemporary/online shopping platforms. The traditional brick & mortar shopping venues that were and still are the shoppers' paradise; brimming with infinite varieties, these hubs are a visual and mental treat to one and all.
But as we all know 'the only constant is change' and that the world today is moving at a frantic pace; we at times have to catalyze the change or need to change ourselves in order to keep pace with the ever-evolving times. Contemporary shopping platforms which are more famously known as E-tailers or E-commerce hubs represent a revolutionary change in the commercial fabric of the society.  We all today are in someway or the other a part of that novel shift. We may either be spearheading it or contributing to its success through consumerism.
E-tailers are the virtual formats of the shopping malls, bazaars and other markets that are physically present in our townships. Now is the era when we can buy everything from a needle to even a real estate property online. E-Commerce has in fact, taught us to globalize and has definitely enhanced the idea of 'oneness' in the society by letting us come in virtual contact of everything that is available not just in our country but in every other territory.  We now have a chance to acknowledge and applaud the ideation, art or innovation of not just our nation but of other nations too.
With the advent of a number of their such e-commerce sites, came the outstanding idea of converging the platforms and propositions that each vendor had to offer. This way we could view the best offers each one had to render, on a single medium only. This confluence proves to be very helpful now-a-days while purchasing things online. We don't have to individually browse multiple E-tailers, instead just need to visit a single platform featuring the best of all. Such websites have made comparisons easier and shopping now is literally just a click away.
Such incredible breakthroughs pave way for more consolidation and innovation. Who knows, we might witness multiple histories being made subsequently. Whatever be the case, consumers will and always be the king and such lucrative formats are making it easier for the consumers to keep reigning.