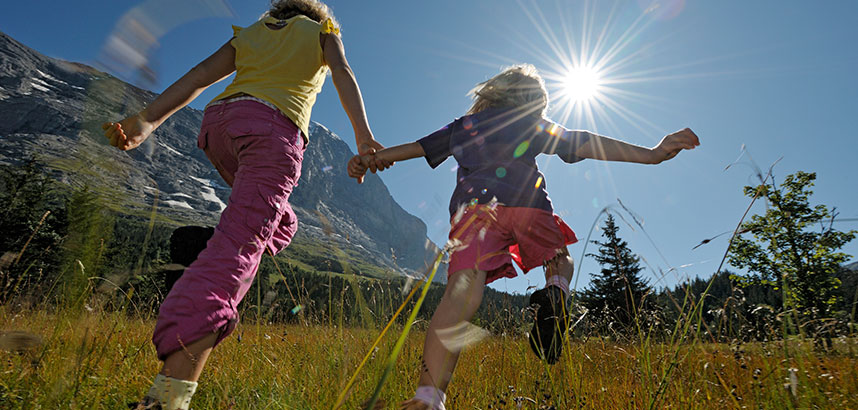 The summer season is in full swing. The holidays have already started. So, a better way to escape the summer heat is to find some relief, away from the plains. India means unity and diversity and hence you will find mountains, beaches, and other exotic places in just one country. For those looking forward to freeing themselves from the monotonous life and gather some memories with your friends and family during these summer holidays, here's a list of the best places to visit in India in summer.
Have a look at the list before planning a holiday:
Manali: 

Manali never fails to make it to any list about beating the heat of summers. Enjoy yourselves among green mountains amidst the snow-covered ranges, a breath of fresh air and a relaxed vacation. It is bequeathed with mesmerizing scenery, lush greenery and miraculous flora and fauna. Thick forests and cool breeze characterize the hill station. Major attractions include Solang Valley, Rohtang Pass, Hadimba Temple, Vashisth, Club House and some monasteries.

Shillong:

 The beautiful mountains of this region are a joy to watch. While travelling to Cherrapunjee from Shillong you can spot coal mines. Shillong, the capital of Meghalaya, is really a beautiful town. Here, even the traditional societal roles of a man and woman are reversed, with women doing most of the business. Get to witness some picturesque locations, caves, Mawlynnong, Asia's cleanest village here.

Shimla:

 It is one of the most famous hill stations of Northern India and is a famous vacation place in summer that perfectly captures Indian magnificence with British elegance. It is bequeathed with a rich history and is sanctified with natural beauty. You should definitely visit Mall road which fascinates the tourist the most, Jakhu Hill which is a short and a beautiful drive from Shimla, Lord Hanuman's Temple, the Viceregal Lodge which was built during the British reign.
Nainital: Surrounded by lush hills, Nainital is one of the most beautiful summer holiday destinations in India. One of the best things to do in Nainital is to enjoy boating in Naini Lake. If you love trekking you can go to Tiffin Top, and have a spectacular view of the sunset or sunrise. If you are a bird-watcher then you will love Pangot and Kilbury Bird Sanctuary. So don't forget to carry your binocular.
Darjeeling: Darjeeling is a place that needs no introduction, it is blessed with a lush-green environment and natural lakes. A lazy sip to exotic Darjeeling tea, strolling in the tea gardens would refresh your mind and body. If you are visiting the place with your children don't forget to give them a joyous ride on the toy train, which undoubtedly you will also love. Take a look at the queen of all the mountains, the Kanchendzonga Peak and get overjoyed by the beauty of nature. Its surreal ambience will woo you and will eliminate all kinds of stress from your life. Witness wildlife at the largest high altitude zoo in India; visit the famous monasteries like Ghoom Monastery Padmaja Naidu Himalayan Zoological Park. Spend an evening in the bustling Batasia Loop, one of the major tourist attractions of Darjeeling.
So we have listed some of the best places in India to visit in summer. Do not forget to carry your digital SLR cameras and binoculars, which will help you to capture wonderful images of these heavenly locations.