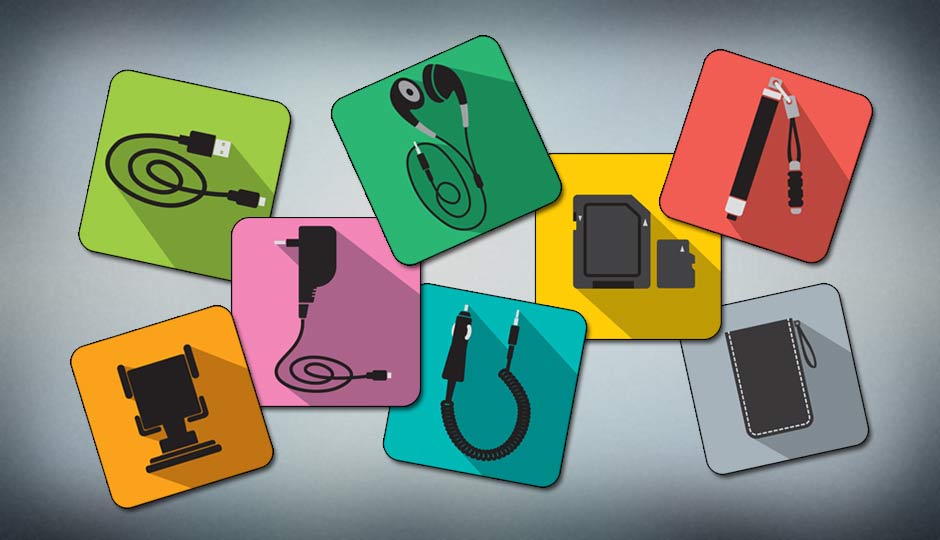 Smartphones are popular all over the world. Both Smartphones and iPhones provide you with various useful apps. While buying them you get many accessories on offers. If not, you can buy them separately. They are very functional for everyday life. Some are specially designed for particular brand, whereas some go with all. Now let's talk about some important accessories for mobile phones.
Selfie Sticks
People are crazy about Selfies these days especially youngsters. But we all want to take Selfies. Isn't it? So having a good Selfie stick is quite necessary. They are very common in the market. You may buy Anker Selfie stick or Mpow isnap or Accmore Selfie sticks if you're willing to get good battery life Bluetooth Selfie sticks.  They have amazing compact features with great battery life.  The sticks are adjustable and can be extended long.
Portable charger
Power banks or portable charges have huge demand across the world. There are many people who need to use their smartphones all the time. For them, this is a, must-have equipment. No matter if your battery dies, charge it easily anywhere. Flux, Lenovo, Anker, Emolife and many other power banks are of very good quality.
Headphones
Most smartphones provide headphones with them free of cost. Music lovers find it the first and most important accessory. If you like to get in-ear headphones, go for Bose sound true ultra. It is the best of all. You can also buy Sennheiser momentum in wired or wireless versions. The Panasonic ergo fit is quite budget-friendly.
Skins, covers and cases
Skins or covers give your smartphone a great unique look. Pick up a good skin for your phone from the retail shops or online. You can now easily customize the back, front, sides, and camera lens through different materials. Smartphones are very prone to dropping. You can save them by putting them inside covers. They save your phones from scratches and shattered led display. Spigen, Otterbox etc are popular cover and case manufacturers.
Screen guard
To protect the display from scratches screen cover or screen guard is must.  They are of various ranges available in the market.
Car charger
It's difficult to carry charges every where. However, now, while travelling you can charge your android set or iPhone with the help of a car charger. Anker car charger is very friendly and allows multiple devices.
Game controllers
Many games are available on the Play store or App store that you can play through touch. But there are games that are played better using controller. Their compact features give you a lot of fun. Access Steel series Bluetooth gaming controller, Stratus XL and have great entertainment.
Charging Station
This one helps to charge your phone all the night in a different place without any mess. You can also place them in cars or at other places too. Pin Yuan, USB type C dock, Winston's charging stations are good in all respects. Lenovo is also good for charging.
These are the must have mobile accessories for making your life trouble free. Access them for your own convenience.