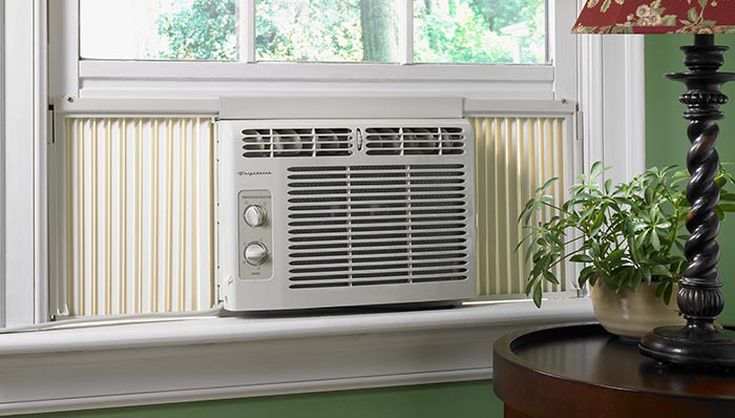 Summer is knocking on the door and thus our enthusiasm to install a new air conditioner or upgrade to the latest version is on a hike. However, you must remember certain things before purchasing the same. Since we are primarily concentrating on 1-ton window AC here, so let us point out who can preferably go for this variant:
If you are living in a small, cosy and compact room then 1-ton window AC will be perfect for you.
If you are living in a rented apartment then also go for this variant. The ease of installation makes this a smart purchase.
Here is the list of the best Window ACs from the foremost appliance manufacturers that have wooed the Indian crowd. They are:
Voltas 1-ton 5star window AC
Voltas is one of the leading brands in this domain. Their AC's have a strong customer base in India. With 5star rating, this variant guarantees to minimise your power consumption and thus hefty electric bills are no more a headache for you. Backed by advanced features like auto restart and sleep modes, Voltas 1-ton 5star window AC is definitely worth checking out. The budget friendly price tag gives you another solid reason to opt for this.
Hitachi 1-ton 5 star window AC
Inbuilt copper condensers – yes that is what makes the Hitachi 1-ton 5 star window AC so special. The product has been decently priced. The 5-star rating testifies that it will not add much burden on your electricity use. The advanced auto restart feature allows you to turn on the machine automatically at the previously set temperature, after a power failure.
Lloyd 1-ton 3star AC
Lloyd 1-ton 3star air conditioner is perfect for any small sized rooms. Lloyd claims their air conditioner to be power saving in nature and this variant saves up to 15% energy. Amazing, right? As the price of electricity unit is mounting day by day, investing in an energy efficient device is always worth it. Then the auto restart feature is an icing on the cake that enables this device to turn on without manual intervention after electricity cut.
Carrier Estrella Neo 1-ton window AC
This is a perfect AC for any compact bedroom. With 5 in 1 in-built filter, this air conditioner provides you a completely refreshing ambience in your room. A dust free and odour free room is now no more a fantasy with this air conditioner at your service. The self-diagnosis feature on Carrier Estrella Neo 1-ton window AC allows you to give that extra coverage to your device against the various potential damages, thus adding to its longevity.
Blue star 1ton 5star AC
Now save up to 25% of your electricity by choosing this Blue star 1ton 5star AC. In addition to hi-tech features like auto restart and sleep mode, power efficiency is what makes Blue star ACs a must buy.
We have given you a plenty of choices. Ultimately, you are the one with the buying power, so be wise, take decision carefully, so that you can make the most of your purchase.