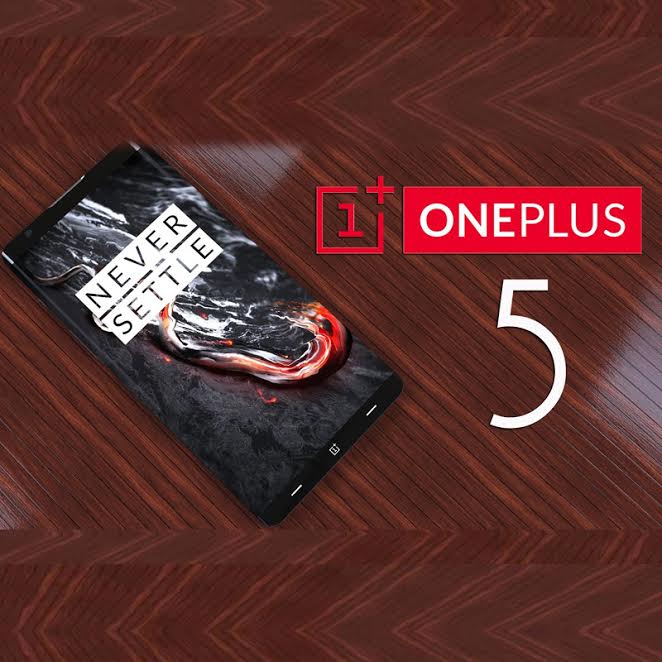 OnePlus is preparing itself for the launch of OnePlus 5. The news of the phone having a dual camera on its back has been confirmed by India Today Tech after many rumours and leaks about it. No other details of the smartphone is known as of now, though the expected launch can be said to happen in next two months and it will be targeting big markets like India and China at the same time.
If the leaked images of OnePlus 5 mobile are to be believed the phone will have a resemblance to OnePlus 3T. So you can expect OnePlus 5 too to have a metal frame made of brushed aluminium and rounded edges as One Plus 3T. There is a thing to notice that the mobile doesn't have a fingerprint scanner on the back so it will supposedly have it under the screen on the front.
OnePlus 5 has a seamless rear cover. The seamless back cover of the smartphone looks amazing. Though it might lose bit of its edginess and industrial looks, which OnePlus 3 and OnePlus 3T have. OnePlus 5 will come in three colour variants like grey, gold and black colours.
As OnePlus 3 and OnePlus 3T have been immensely successful mobiles, OnePlus 5 is an important one for the company. Through OnePlus 5, the company has an opportunity to prove that it can remain in the market for a longer period and its products deserve the success. The mobile will come with Oxygen OS based on Android Nougat.
As per the sources, the design of OnePlus 5 mobile is not yet finalized. It may get changed and we can expect the launch of the mobile phone in June.
The touting feature of the smartphone which is its dual camera is important because the mobile can match up to the camera quality of smartphones like iPhone 7 Plus and Xiaomi Mi 6. It is heard that the front camera of the phone is of 16 megapixels. The dual camera of the mobile phone OnePlus 5 will allow its users to click better low light photos.
OnePlus 5 will be powered by Qualcomm Snapdragon 835 processor. It will have 6GB RAM and will probably come in two variants- 64GB and 128GB. The screen size it will boast off will be of 5.5 inch. The resolution could be either 1080P or 1440P, though nothing can be stated confirmed.