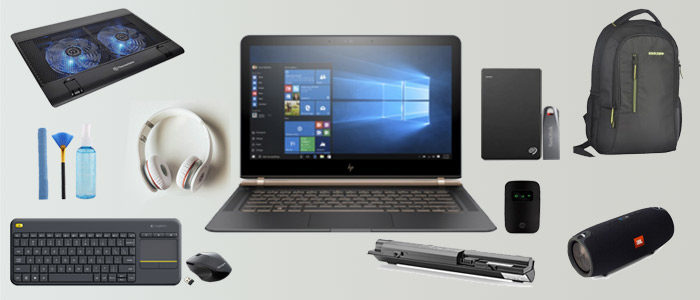 In today's world, the life of an individual is completely dependent on technology. People are totally dependent on the devices to accomplish their day-to-day activities. Among all the technologies, the laptops are one of the prime needs of the population. Everybody is tech-savvy and performs most of the operations with the help of a laptop. The device has made the life easy and comfortable. So, it is equally important to take care of your laptop. Let's have a look at the essential laptop peripherals.
CASES:
Are you in a mood to buy a new laptop bag and worried about the budget? You can consider buying padded laptop sleeves. These are cheaper than the laptop bag and come in various sizes. Pick one depending on the size of your laptop. They are easily available in various sizes from 7 to 17.3-inches.
CABLES:
Buying a laptop can be an easy task than protecting it. Most of the people use wired locks. One end is connected to the laptop and the other end with the any surfaced object. These locks can be easily broken by the thieves. In comparison with the wired lock, laptop cable lock is difficult to break, reduces injuries, user-friendly, less costly, require minimal training. To save your laptop and data from unauthorized users, buy a laptop cable locks to prevent it from being stolen.
KEYBOARD PROTECTOR:
It is one of the important accessories to protect your valuable asset. You need to keep this on the keyboard to protect it from dust, grain or other particles. The maintenance of the keyboard cover can be easily done. The cover usually comes with the washable feature. You can use it as soon as you purchase it.
PORTABLE CHARGER:
If you are carrying a laptop, then to avoid nuisance it is recommended to carry a portable charger. The portable charger helps to charge your device on the go. You will not face any kind of disturbance and will be able to continue with your work. It saves time and eliminates the need for searching for a charging point. The portable charger comes with various ports to facilitate charging more than one device at a time such as the tablet, mobile phone, drone and many more devices. It is available with various capacity or power, so you can choose one as per your requirement.