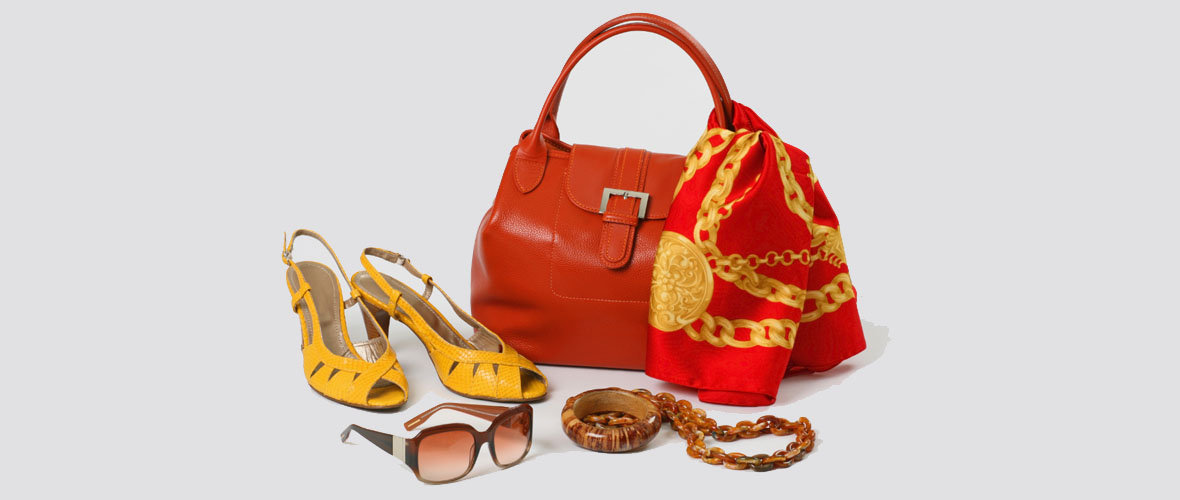 Women buy quality clothes like t-shirts, jeans, tops and different other attires along with different accessories to look stylish. Today girls are very much fashion conscious. So they spend a lot of money to buy the best fashion accessories to enhance their looks. The market is flooded with a lot of fashion accessories some of which are given below:
 Bags: Bags are not only used for carrying things. Today they are used for fashion and style. While going out, women are very concerned regarding their look. Accessories like bags play a very important role in their personality and look. Women choose bags depending on their usage and personal choices like colour, style and design.
 Sandals: It is one of the basic accessories for women. A fashionable pair of footwear can change the whole look of a girl. Girls should put on sandals or footwear according to the occasion, dresses and events.
 Junk Jewelry: These are available in all the cities of India. There are many online retailers too selling these items. Earrings, nose pin, bracelets, necklaces, pendants are some of the most popular junk jewellery used by women to look beautiful and stylish.
 Belts: In the market, there are a variety of belts of different materials and colours. Girls pick up matching belts with their dresses. The western attires look good when one wear with a stylish waistband. Ladies highlight their beautiful curvy waist with these stylish belts.
 Sunglasses: A girl looks good and beautiful with a pair of sunglasses. They come in various shapes like oval, square, and round. They come in different shades, designs and colours Sunglasses not only protect the eyes from the harmful ultraviolet rays but also add style factor. Women can explore ray ban sunglasses to flaunt their look. There are many brands manufacturing sunglasses for men and women.
 Accenting Scarf or Stole: These can be added to any outfit to make your look interesting readily. Stoles increase the formal look of the professional outfits. These scarves or stoles also add exclusiveness to your party look. They also protect one from unpredictable weather like too sunny or a bit chilly. They can be printed, woven or embellished. Stoles are now granted as essential accessories of women for their ability of magical transformation of look.
 Lipstick or Lip Balm: These quickly add some colour to the face. There are many shades of lipstick like pink, nudes, plums, red etc. These colours deliver an impeccable look. Women must possess the perfect classic shade that suits her skin tone. The lip balms and lipstick must be in your stylish bag for an instant makeover.
Wristwatch: It can be a casual for everyday use or for special occasions. A beautiful watch makes one look confident, successful and fashionable. Watches have both functionality and stylish attributes. A stylish watch is able to compliment every outfit that a girl is wearing. It is also a sign of luxury and professionalism. Women should own at least one wristwatch that goes with every outfit.