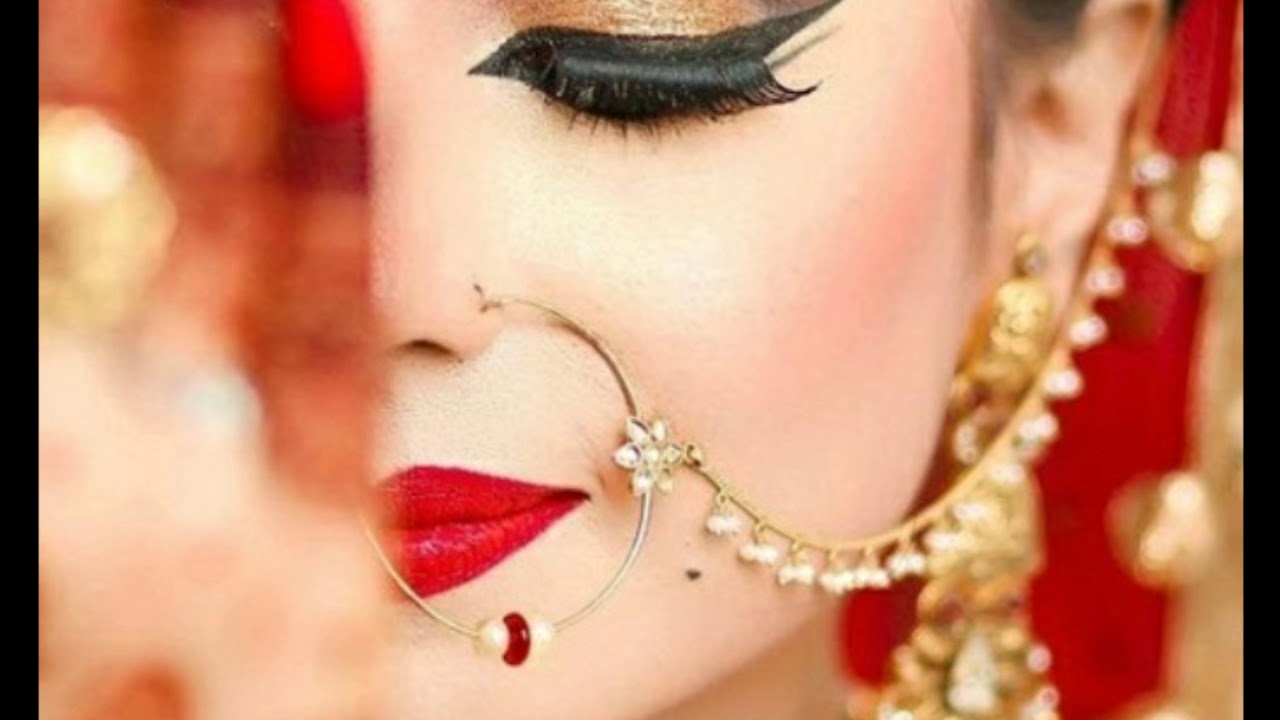 Every bride wants to look gorgeous and stunning on her wedding, and for that she buys every single thing putting all her efforts. There is a feeling associated with each ornament or a dress that she purchases for the wedding function. Before buying any precious jewellery she matches it with her dress precisely just to avoid any mistake at the most important day of her life, which is her wedding day. Out of all the jewelry, she pays special attention while buying the nose-ring. It plays a very important and special role in increasing the overall look of a bride. There are several designs and patterns that make difficult for you to choose between them.
Oversized-hoop nose ring:
The oversized-hoop nose ring is the most trendy and popular in style. Most of the celebrities wore this kind of nose-ring both on-screen and off-screen. The trend of this nose-piece has promoted by Aishwarya Rai Bachchan from the movie Jodhaa Akbar. This pattern is designed with a light-weight and a light-look that goes well with heavy jewelry.
Spoked nose ring:
This tradition of spoked nose-ring is usually followed in North-India. The round shaped nose-piece is covered by a series of spokes. This style of nose-stud gives a heavy look to the make-up and personality. It covers half of the mouth or falls on the lips giving a romantic and gentle touch to your face.
Layered Chains gold nose ring:
If you want to make your bridal look more stylish you can opt for this design and decoration. The nose-stud is made up of gold, coupled with a layered chain that needs to be tied to your hair. You can match this type of nose-piece with your wedding ornaments to get a remarkable bridal appearance.
Kundan nose ring:
The Kundan nose piece is subcategorized into types: Kundan Nath with a chain or without chain. If you are considering Kundan jewelry for your wedding then buying a kundan Nath is a good idea. Selecting a nose-piece with a chain for your wedding can give you a traditional bridal look. Otherwise, opting for nose-ring without a chain can give a stellar and modern feel to your look. Moreover, it is light-weighted so you can wear it on any other occasion as well.