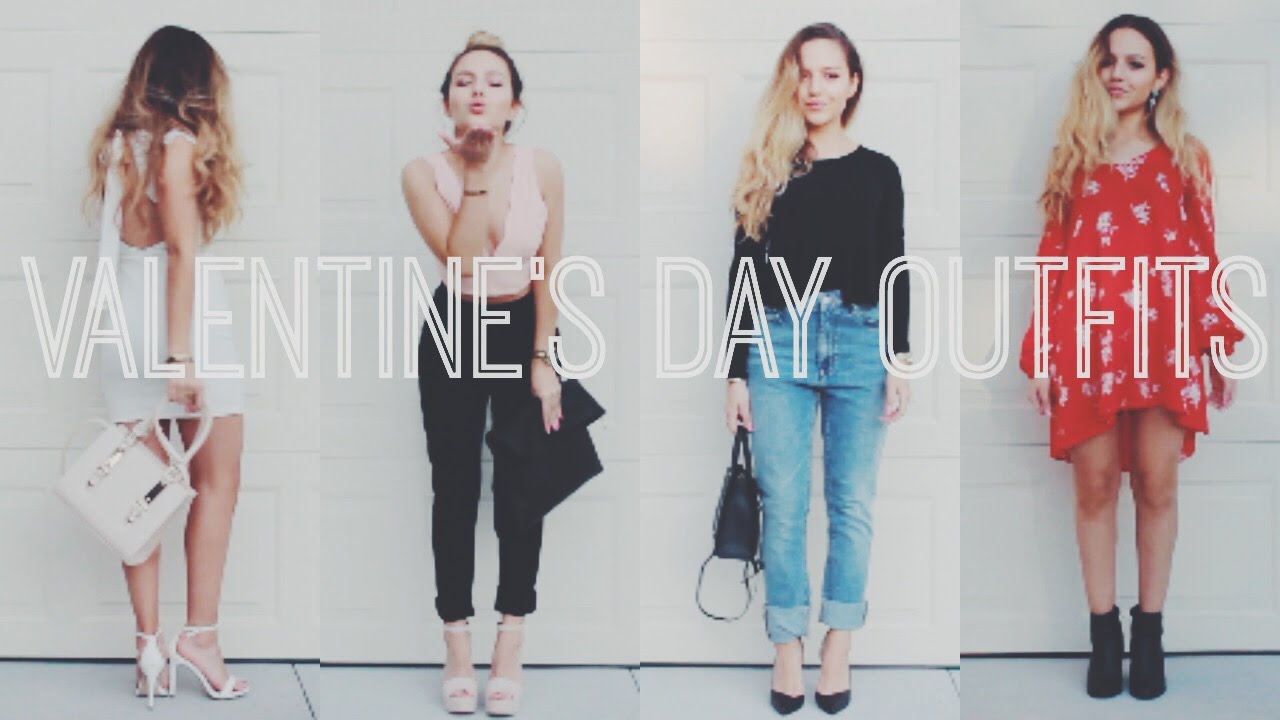 The big day is finally here and I know what's concerning you from last night. It's obvious, no matter how much pretty dresses or footwear we own but when a special day comes, especially when we have to go out with our partner, it makes us feel a bit nervous and pretty conscious about how we are going to look.
Every one of us dream of looking fabulous, but the another fact is many times we end up looking inferior to what we have imagined. So, as to not repeat the same problem, here we are going to shower you with some pro tips to look drop dead gorgeous and stand apart from every Valentine.
Pastel Shaded Maxi Dress
Wear a pastel shaded maxi dress and team it up with nude pumps. Wear a nude coloured lipstick for a complete minimalist look. Leave your hairs with casual curls. Adorn your neck with a junky piece of necklace and here you go girl! Simple, elegant and beautiful!
Red Party Shift Dress
If you are heading for a Valentine's Day party with your partner to a pub or a club, wear a red shift dress teaming it up with black stilettoes. Do your hair loosely and apply a dryer for a voluminous look. Jazz up your lips with a bold red lipstick. Confidence is the key to rock any look, so carry it with absolute confidence and look amazing.
A Glitzy Gown
If your better half is taking you out for an open air romantic candle light dinner date, you can't afford to be under dressed. So, prettify yourself with a designer off shoulder black gown and accentuate you neck with a contemporary antique gold necklace. Put on those black stilettoes to lift yourself up. It will be great if you could tie up your hair a French bun or a messy bun with curls on both sides of your face. You have a choice for a lipstick. If you want bold and beautiful look put on a shade of red on your lips and if you want an elegant, sophisticated look go for nude colours.
Denims and a Sparkling T-shirt
Now that's the most comfortable one! If you have a full day plan of spending together and you have some picnic plans in your mind, then I would suggest you be as comfortable as you can. So a pair of ripped denims and a t-shirt with some splashes of sequins will be a great choice. Be on your comfortable sneakers and tie you hair in a bun or you can also do a simple puff. Put on a lipstick which lasts long. Accessorize yourself with a pendant necklace and a cool handbag.
A plain Top and a Bohemian Style Skirt
If you are planning to call up your friends and have a small together at home, you need to be in comfortable shoes as you are host of the evening. But it doesn't mean that you can't look chic. Wear a plain black top and pair it up with a bohemian long skirt, flared or straight; depending on your body type. Spruce it up with a light weighted metal pendant. Straighten up your hair or do it casually with a dryer, whichever suits you better. Light shaded lipstick will add a zillion to your look. Your flip flops are good to maintain your comfort level, so go with them and welcome your guests in the most charming way.
Now you have the secrets of how to look good on Valentine's Day, so go don't wait anymore and start preparing for whichever look you want to choose.