Is your mobile phone screen too small to play games? Is your laptop too heavy to carry it around? Then a tablet is just the perfect solution for you. It is much bigger than a mobile phone screen, but small enough for you to carry it wherever you go. And when it comes to tablets, Samsung has been the most premium and reliable brand. They have been in the market for long, they have a loyal customer base and they even offer warranty and repair guarantees.A Samsung tablet will fulfill your need for a big screen enough to watch movies, videos and songs, yet, light enough to carry it and meet the requirements of a laptop, like editing documents, reading an e-book, etc. Find here our list of Samsung tablets that have been recently launched or are about to launch in the upcoming year, along with the Samsung tablets price in India.
Samsung tablets price in India
The stars in 2017:
Samsung Galaxy Tab S2 9.7″, SM- T813 NZKEXAR (32 GB, Black)
It has a processor of Intel Core i5 5200U (2.20 Ghz), an 8 GB of Memory and 128 GB SSD. It also features Intel HD Graphics 5500 and the screen size is of 15.6 inches. It consists of a touch screen of 1920 x 1080 pixels resolution. Galaxy Tab S2 is thin, light weight and will be a constant companion for you. Its unique feature of Super AMOLED display will let you watch movies, videos and photos in a clear manner. Its adaptive display will let you see clearly even in bright sunlight and low light. Its dimensions are 23.7 x 16.9 x 0.6 cm.
Samsung Galaxy Tab A 10.1 with S Pen
Launched recently in late 2016, the Samsung Galaxy Tab A 10.1 comes with an S Pen and it is a 10.1 inch Android 6.0 Marshmallow tablet with a Full HD display resolution of 1920 x 1200 pixels, that is powered by Samsung's own 1.6 GHz octa-core Samsung Exynos 7870 processor. It further has a 3 GB RAM, 16 GB and 32 GB of storage options, and it supports micro SD cards up to as much as 256 GB. It has a powerful 7300 mAh battery which will give you a power of up to 13 hours, which is pretty great for a tablet. A study on the various samsung tablet price in India will list this tablet pretty high.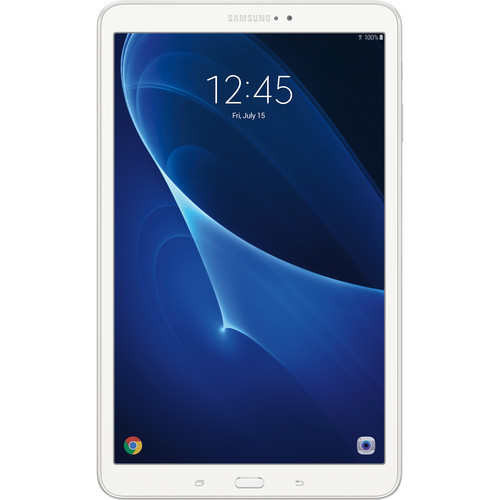 Samsung Galaxy Tab S2 – 2nd edition SM- T713 (2016 – 2017 model) 3rd Generation
After the launch of Samsung Galaxy Tab S2 in July, 2016, Samsung has decided to come up with its successor in the form of Samsung Galaxy Tab S2, the 8.2 inches SM-T713 model. Almost everything in the New Samsung Galaxy Tab S2 tablets will be the same, except for these traits like a more powerful octa-core processor with the new Qualcomm Snapdragon 652 (aka 620) processor and the impressive Qualcomm Adreno 510 graphics processor along with it. Its OS, that is, the Android 6.0 Marshmallow will be pre installed. This will make it 27% more powerful on an average, and a 34% longer battery life and all this for a price lower than before.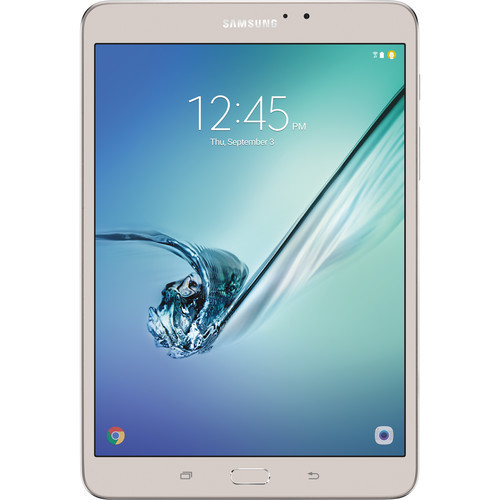 SAMSUNG Galaxy Tab A T355 Single Sim 8 Inch Tablet
The Galaxy Tab A T355 tablet is light weight, sleek and has a great look. It comes with 2 GB RAM and runs on Android Lollipop operating system. It has a battery of 4200 mAh and it supports 4G LTE connectivity as well. It is a convenient, comfortable and easy to use device, which even the kids can operate with utmost ease. In fact, this Samsung Galaxy tab comes with special apps dedicated exclusively to the kids, so you can keep them occupied if you happen to be busy. There are also educational apps that let your kids learn and grow while having fun.
Galaxy Tab S3 SM-T825 and SM-T820
You might think that Android tablets are dying an untimely death, but Samsung has not given up on them just yet. Samsung has now made the announcement for Galaxy Tab S3, set to be launched in the first quarter of the year 2017. it will have two versions, namely, the WiFi + LTE model and WiFi only model. However, there have been no announcements as to what its specifications would be. But it is safe to assume that it will be a more advanced and bolder version of Galaxy T2. Its price and the specifications will only be known after the launch is done, which is speculated between January and March, 2017.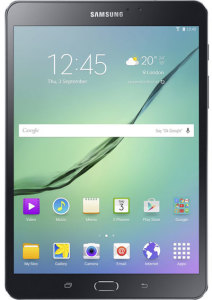 These are some of the tablets recently launched or about to be launched, along with their Samsung tablet price in India. Hopefully, this list will prove useful to you.