A tablet is basically a wireless portable device with a touchscreen interface. This device is uniquely placed between a Smartphone and a laptop. Though it lacks some features of each but it combined the other features in a new way. Listed below are a few functions of a tablet:
Gaming: The most encountered activity on a tablet is gaming.
Retrieving information: Today people like to get themselves informed via a tablet. Since this device has a high mobility so browsing of information can be done from any place and at any time easily with the touch interface.
Staying connected: Social media will not prosper if people start checking their account updates from their desktop. Thus tablets help people to stay connected all the time.
Shopping: Tablets give its users the opportunity to shop online from the comfort of their home.
Business use: A select of customers can use their tablet for making presentation and word files etc.
Consuming content: People can now watch movies and read newspapers and books any time they feel like using their tablets.
Shopping for a tablet can be quite confusing as you have to take so many things into consideration such as budget, battery life, and primary usage.  So to help you pick one here is a breakdown of some of the most popular ones in the market right now.
The Best Tablets that you can buy this year
New iPad (2017): This tablet gives a fantastic option to its users at an even lower price than the iPads of years past. Its key features include: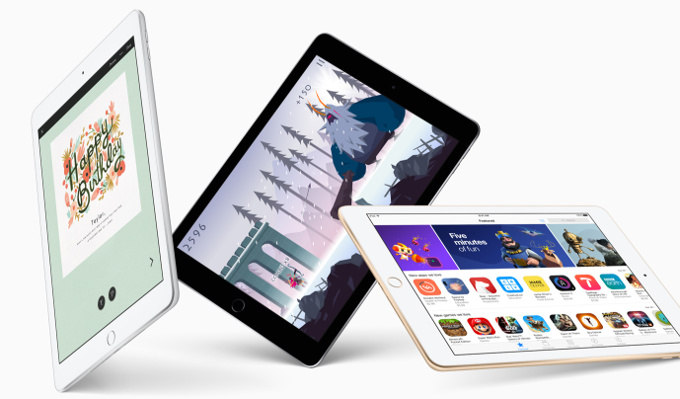 This tablet weighs approximately 470g and is easier to carry.
The New iPad (2017) comes with a crisp 9.7 inch screen size and has a dimension of 240*169.5*7.5 mm.
It has a punchy A9 power.
It can operate multiple applications simultaneously as it comes with a powerful 2GB Ram.
There is no microSD slot.
A great purchase for the selfie lovers as it comes with a powerful rear camera of 8 megapixels and a front camera of 1.2 megapixels.
This tablet is reasonably priced at Rs 26,000.
iPad Pro 10.5: New size, faster chips, and more storage, iPad pro 10.5 has a bigger and a better version of the Pro tablets. Listed are the key features of this tablet:
This tablet is available in amazing colors like silver, space gray, gold, and rose gold.
The tablet comes with a powerful 4GB Ram tha will keep any apps you want to throw at it.
The iPad Pro 10.5 comes with a new feature ProMotion that doubles the display refresh rate.
Though the tablet has witnessed improvement in speed and performance it offers a battery life of 10 hours or 9 hours if using an LTE model on a cellular connection.
The iPad Pro 10.5 comes with four speakers, one near each corner that gives an immersive sound experience.
It comes with a front camera of 12MP and a rear camera of 7MP.
Samsung Galaxy tab S3: Samsung launched this tablet in February 2017 that appears as a top-notch rival of iPad pro in the market.
Weighing approximately around 430g this tablet comes in excellent designs.
This tablet comes with a 9.7 inch screen size and offers a resolution of 1536*2048.
The tablet comes with a powerful 4GB Ram.
Samsung galaxy tab S3 packs with a 32 GB internal storage that can later be extended to 256GB via a microSD slot.
The tablet is packed with a powerful 13MP primary camera on the rear and a front 5MP front shooter camera for selfies.
The tablet is packed with 6000mAH non-removable battery.
Though the tablet is packed with a lot of features the price tag could be a stumbling block. But if you are looking for the best buying this at just Rs 47,990 is a must.
Asus Zen Pad 3S 10: Launched by ASUSTeK Computer Inc in 2016. Some of the features are:
The screen is sharp and bright with a total screen size of 9.7 inch and a resolution of 1536*2048.
It offers a mediocre battery life that lasts up to 10 hours.
Asus Zen Pad 3S 10 comes with 4GB Ram and an external storage of up to 64 GB.
As far as the cameras are concerned this tablet comes with an 8MP rear camera and a 4MP front shooter selfie camera.
Google Pixel C: This is perhaps the best tablet ever launched in the market if you can ignore the price. Some features are: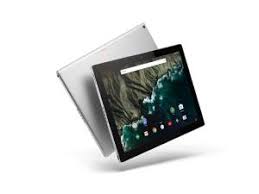 It comes with a fantastic screen size of 10.2 inches with a resolution of 2560*1800.
The device is paired with a 3GB Ram to enhance the user's experience.
Google Pixel C has a 9000mAh battery.
Thus we can say more or less all the tablets have same features they differ only in their prices. So, once you have decided which tablet is right for you, pick the one of your choice.