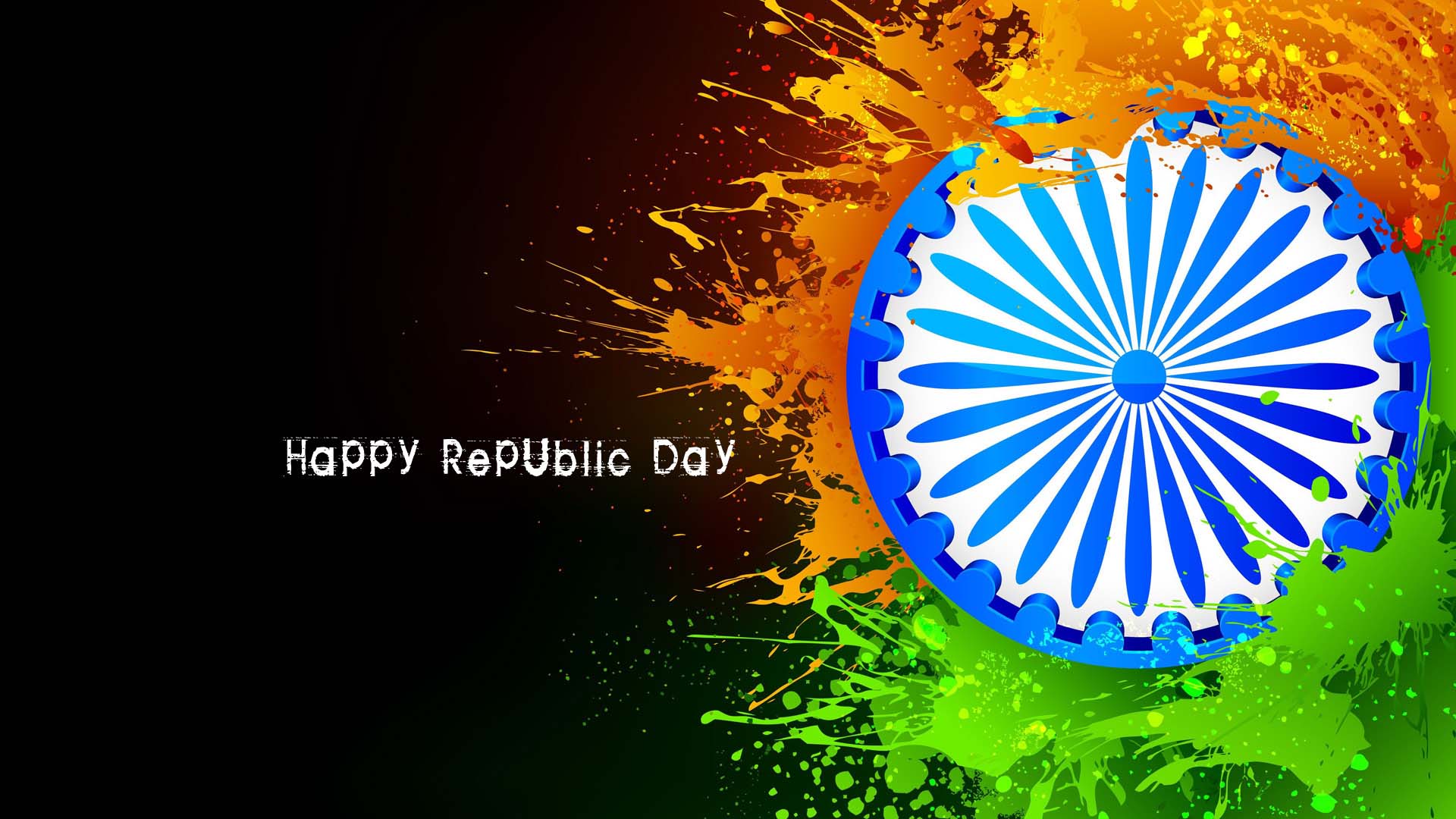 Republic Day of India, which happens on 26th  January every year  is a momentous day for India. Nobody is unaware of the fact that for over more than 200 years Britishers ruled and governed us. It is after strenuous struggle and sacrifice of valiant heroes of our country we are tasting fruits of freedom today and living in our country happily as per our wish. India got independence in 1947 on 15th August but the actual base of democracy and republic sate of the country was placed on 26th January 1950. It is then when our Constitution was formed and was taken into action. Republic Day 2017 is our 68th Republic Day. Since our first Republic Day to our 68th Republic Day, we have witnessed humungous developments in our country and we are incalculably proud of it.
The first flag of Republic India with salutation of 21 guns was unfurled by our very first President, Dr. Rajendra Prasad and that prefigured the historic birth of Indian Republic on that day. Thereafter 26th January, was declared as the Republic Day of India and is observed as the National Holiday of India.With the commencement of our Constitution, people of India got the power to choose their own government, which made us a democratic nation.
Republic Day is a notable event for all Indians and is celebrated with great pomp and show. It manifests the true essence and gallantry of independent India, where we military parades, salute to the national flag by the President of India, exhibiting military equipment and lot more. Cultural events and other adventurous events like bike formations etc. take place. People take special passes and tickets to enjoy the marvellous programmes and events of Republic Day.
The day instils the feeling of pride and patriotism in the heart of every Indian citizen and the whole country paints itself in just three colours saffron, white and green, the colours of Indian National flag. The Indian National Anthem is sung all over the country and it is the day when the country of huge diversities unifies itself in the same culture, religion and language.
Soldiers are the base of our country and we can't spend even a single day peacefully if they don't sacrifice their comfort and happiness for being alert at borders, so that we can sleep in peace with our families.  Thus, to honour their sacrifice, National awards like Maha Veer Chakra, Ashok Chakra, Param Veer Chakra, Veer Chakra and the medals of bravery are given to soldiers, students and also civilians who have performed any act of bravery of pride for the country.
All the organizations, office places whether government or non-government along with banks and post offices are strictly closed on this day. And a special kind of security is organized for this day to control the crowd and to make sure none of the common people face any problem.
We wish you a very Happy Republic Day 2017, from the whole team of IndiaShopps. Let us all unite together to celebrate this day of national importance and wish for the phenomenal progress and well- being of our country.