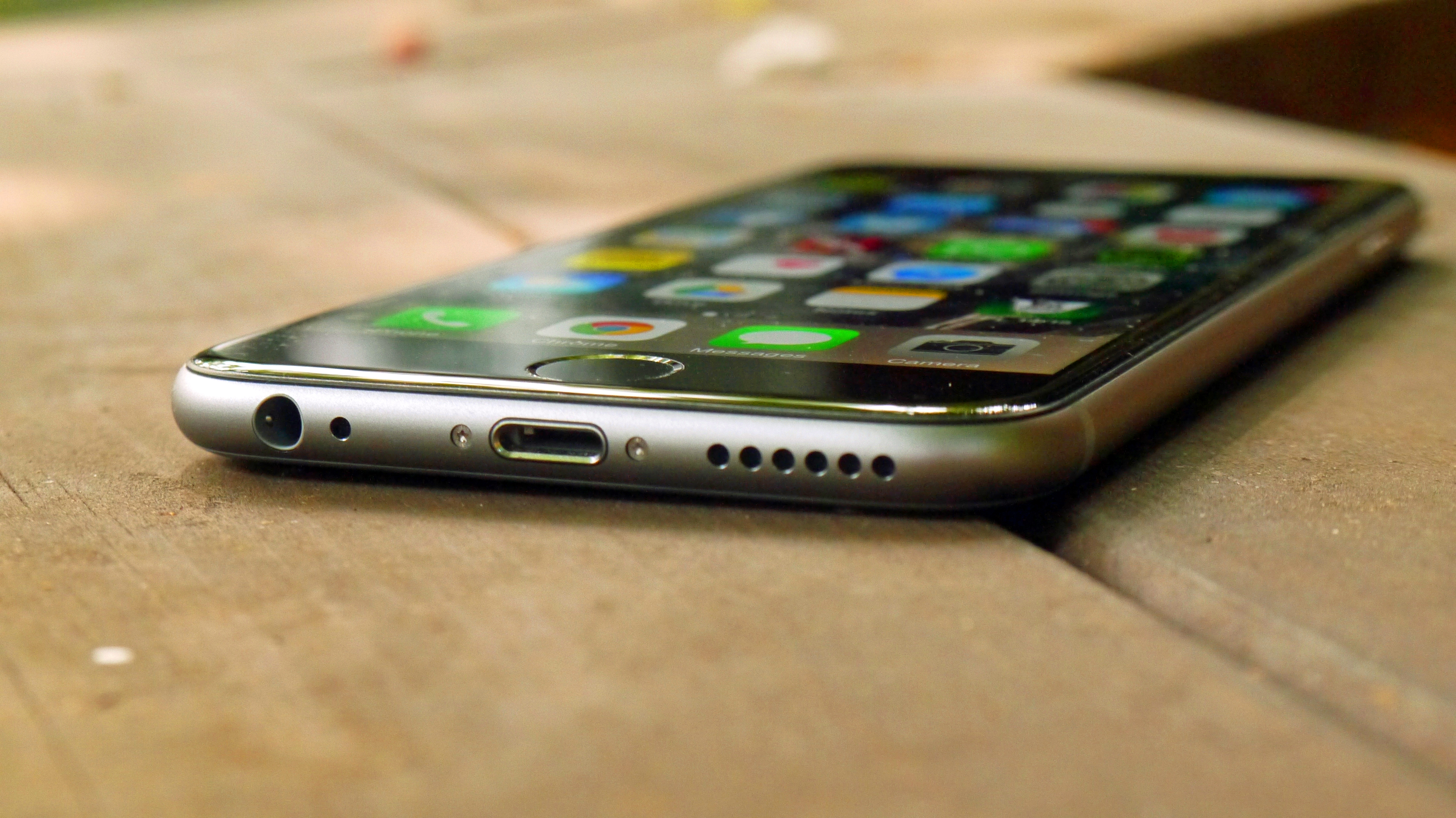 Apple is a globally renowned brand that has fully changed the landscape of handheld devices. Apple has launched handsets with various display size, internal memory, phone size, battery, and camera so you can choose from the broad catalog of Apple mobiles. If you are buying an iPhone for the first time don't get confused. With this write-up, we have provided the detailed guideline of the features that you should look for in your brand new iPhone.
Features to look in an Apple Mobile
Smart look: Handheld devices from this brand are famous because of their sleek and trendy design. Apple offers touchscreen phones with varied screen sizes ranging from 3 to 4.9 inches.
Connectivity: Mobiles from this brand offers multiple connectivity options like Bluetooth, GRPS, Dual-band, hotspot, and Wi-Fi. Mobiles like iPhone 6 and iPhone 6 Plus offers 4G connectivity options
Camera: Phones from Apple are known for their quality of photos. Post-processing software and excellent lens are some of the features that help these phones to click stunning photos. Apple iPhone 7 is equipped with 12 MP rear-facing camera and six optical lenses with image stabilization feature that generates excellent photograph than is possible by any Android phone till date.
Display: The brand offers mobile phones with touchscreen protected by Corning Gorilla Glass and oleophobic coating that protects the phone from any kind of accidental damage.
Privacy: Apple has launched phones with features like Retina display and fingerprint recognition that helps protect your private data. Recently launched iPhone X has features like Face ID. This face recognition system helps to unlock the screen and offers more protection than the Touch ID.
Antivirus: Smartphones from Apple are run on the most advanced operating system that is the iOS. These iOS are secure and stable that does not require a separate antivirus to operate.
Battery life: Phones from this brand are equipped with batteries that do not require frequent charging. iPhone X has a feature known as AirPower charging that allows you to do wireless charging.
Price: iPhones have shown tremendous excellence both in hardware and software. Apple has launched phones at a varied price range so that it can be accessed by all. While iPhone SE is available at Rs 19,000 only; you can buy iPhone 8 Plus at Rs 77,000 and iPhone X at Rs 84,990.
Storage Memory: Apple mobiles come with a fixed storage and do not have an external slot to accommodate removable storage media. From a mere storage of 4/8/16 GB variants, Apple has launched phones with a whopping 256 GB with iPhone 7 Plus.
Gaming and Multimedia Experience: Phones from this model have a vibrant display and clear audio that gives amazing multimedia experience. In iPhone 6 'Metal' has been introduced in iOS 8 version that offers great gaming experience.
We hope this features help you find the best Apple phone for yourself.
Apple Smartphones have created a wave in the Indian market. Power-packed with latest features the newer series of iPhones are a hot pick among the gadget lovers. Since Apple has launched various models of iPhones it is beyond our scope to discuss features of all the models. In this page, we have attempted to discuss the features of few Apple phones. Some of them are listed below:
iPhone 8 Plus: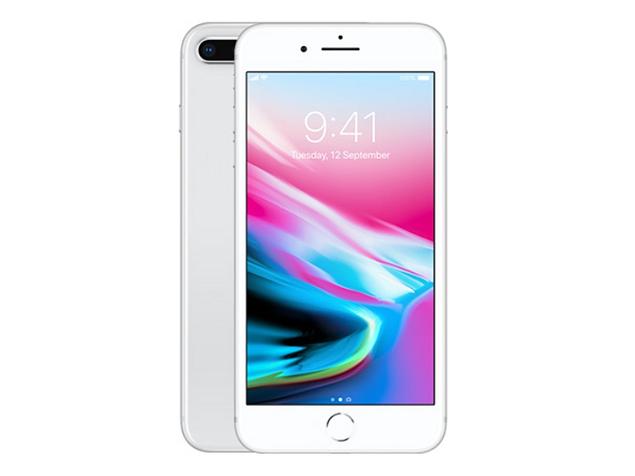 Launched in September 2017, this phone is available in a big 5.5- inch touchscreen display. Powered by a hexacore processor iPhone 8 Plus has a 3 GB RAM. It comes with a 64 GB internal memory that cannot be expanded. iPhone 8 Plus is packed with a 12 MP rear camera and a 7 MP front shooter selfie camera. Powered by a 2691 mAh non-removable battery Apple iPhone 8 Plus runs on iOS 11. This is a single sim phone that accepts Nano-Sim card. It also offers multiple connectivity options such as Wi-Fi, GPS, Bluetooth, 3G, and 4G. Ambient Light sensor, Compass, Proximity sensor and Accelerometer are some of the sensors that are included in the phone. Packed with so many features price of this phone starts at just Rs 67,249.
iPhone X: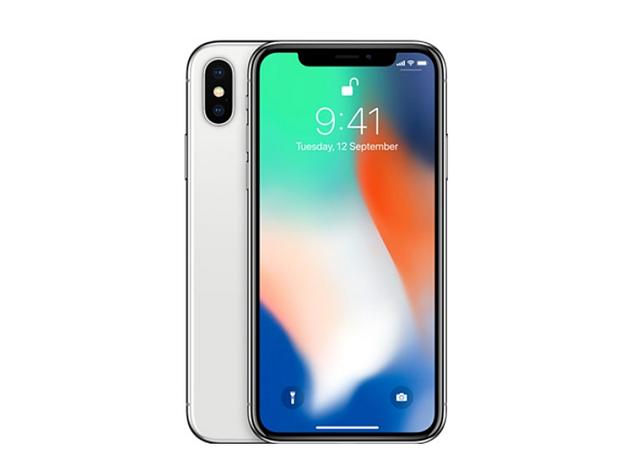 Launched in September 2017 this Smartphone comes with a 5.80-inch touchscreen display. The phone operates on hexacore processor has a powerful 3GB RAM. iPhone X allows you to store multiple files, music, videos with its 64 GB internal memory that cannot be expanded further. iOS 11 is the operating system of iPhone X. This phone offers a slot for a single sim. Connectivity options on this phone include 4G, 3G, Wi-Fi, and Bluetooth. Proximity sensor, Accelerometer, and Barometer are some of the sensors included in this phone. In India, iPhone X is available at just Rs 77,299.
iPhone 6: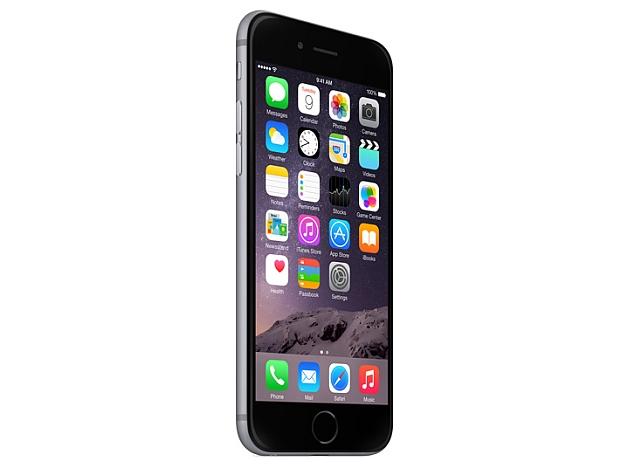 iPhone 6 was launched in September 2014. It comes with a 4.70-inch touchscreen display with a resolution of 750 Pixels by 1334 Pixels. iPhone 6 has 1 GB RAM and is packed with 16 GB internal memory that cannot be expanded further. As far as the cameras are concerned it comes with an 8 MP front camera and a 1.2 MP Selfie camera. Operated on iOS 8.0 this phone is equipped with an 1810 mAh non-removable battery. In India, this mobile is available at a pocket-friendly price of Rs 22,644.
iPhone 8: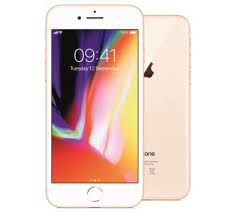 This handheld device features a 4.7-inch touchscreen display with a resolution of 750*1334 Pixel. Powered by a hexa-core processor this phone runs on an iOS v11 operating system. iPhone 8 is packed with a 2 GB RAM and 256 GB internal memory. This Smartphone offers a rear camera with a 12 MP camera BSI. Sensors in this phone include a Light sensor, Fingerprint sensor, and Proximity sensor.
Price List of iPhones: To help you make your purchase we are offering a complete price list of Apple phones in this page:
| | |
| --- | --- |
| Mobile Phones | Prices |
| iPhone 8 Plus | 88,750 |
| iPhone 8 | 69,990 |
| iPhone X 256 GB | 94,999 |
| iPhone X | 84,990 |
| iPhone SE | 28,490 |
| iPhone 6 32GB | 24,805 |
| iPhone 6 Plus | 38,999 |
| iPhone SE | 18,999 |
| iPhone 6S Plus | 38,999 |
| iPhone 6S 32 GB | 36,984 |
| iPhone 8 Plus | 68,499 |
| iPhone 7 Plus | 73,990 |
| iPhone 7Plus 32 GB | 56,999 |
| iPhone 8 | 55,999 |
| iPhone 7 32 GB | 44,199 |
| iPhone 7 256 GB | 57,875 |
| iPhone 7 128 GB | 54,999 |
| iPhone SE 64 GB | 41,500 |
| iPhone SE | 19,990 |
| iPhone 5C 32 GB | 46,799 |
| iPhone 6s 128 GB | 40,399 |
| iPhone 4 | 22,900 |
| iPhone 6s Plus 128 GB | 70,000 |