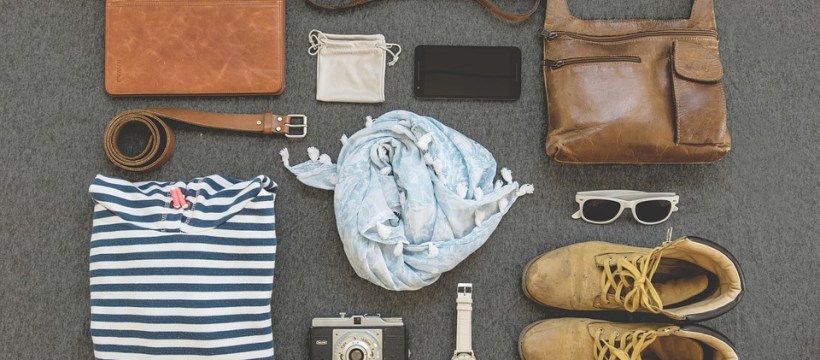 Residing in India and feeling the scorching weather has got no other option. But obviously, it's never a fun to feel the heat. To beat the same we go for several comfortable clothes and minimal accessories.  Here's a range of clothing materials and accessories led open for viewers to choose the best. Keeping in mind the weather, a list has been prepared. We tend to bunk on the accessories to keep a comfort zone. But the smartest choices on accessories will add up to the fashion and even keep the heat in control. Summer is not only about heat and sun-tan. It has got eventful evenings also. So to plan for the evening party/occasion, dresses and adjoining accessories are a must to choose.
Bags
Bags are a necessity in our daily life. Today's fashion, come up with several trendy lots matched with every type of dresses. Backpacks are always comfortable, handy and easy to carry along the shoulder. People carry it these days with any dress, keeping in mind the colour of it. A common yet comfortable colour like red, black or even a touch of orange adds to the brightness of the bag and even the dress worn by the carrier. It's a must for people who travel a long way to their working place.
A backpack can be loaded with all the necessary stuff needed for outside, starting from a water bottle to carrying several refreshers. Other than backpacks sling bags, baguette or hobo and many such similar types comfortably goes with formal wears like trousers and shirts/ skirts and tops, even palazzos. The material for summer is preferably cotton, especially for bucket or hobo types of bags and a light colour for the morning. Other than these, clutches are always carried along as a small purse inside the bag or as an accessory for a party.
Hats
Undeniably, be it any type, hats and caps go best with western formal or informal wears. Boaters, Panama or sunshade type of hats are the best for the summer season. The colours would be best if chosen in shades of light blue, pitch or skin type colour. White ones require tough maintenance. Umbrellas aren't always handy to carry along. This can be substituted well with the light coloured hats, added with a pair of sunglass. Be it a summer morning or an evening outing, dresses worn properly gives an opportunity to pick the best type of hat for styling purpose.
Belts
One may not always to put on this accessory, yet for the purpose of fashion, belts can be worn. The best variety of dress which allows belts to be worn is crop tops, spaghetti, etc. belts do not serve only the safety purpose but also the fashion part. Based on the dress, thick or thin colourful belts can be worn. Many knee-length dresses also carry the accessory smartly with it. Here the belts give a stylish and thin figure look to the wearer. A little tummy won't be an issue in here, keeping in mind the dress chosen.
These are few of the accessories listed above can be used for styling purpose, this summer.