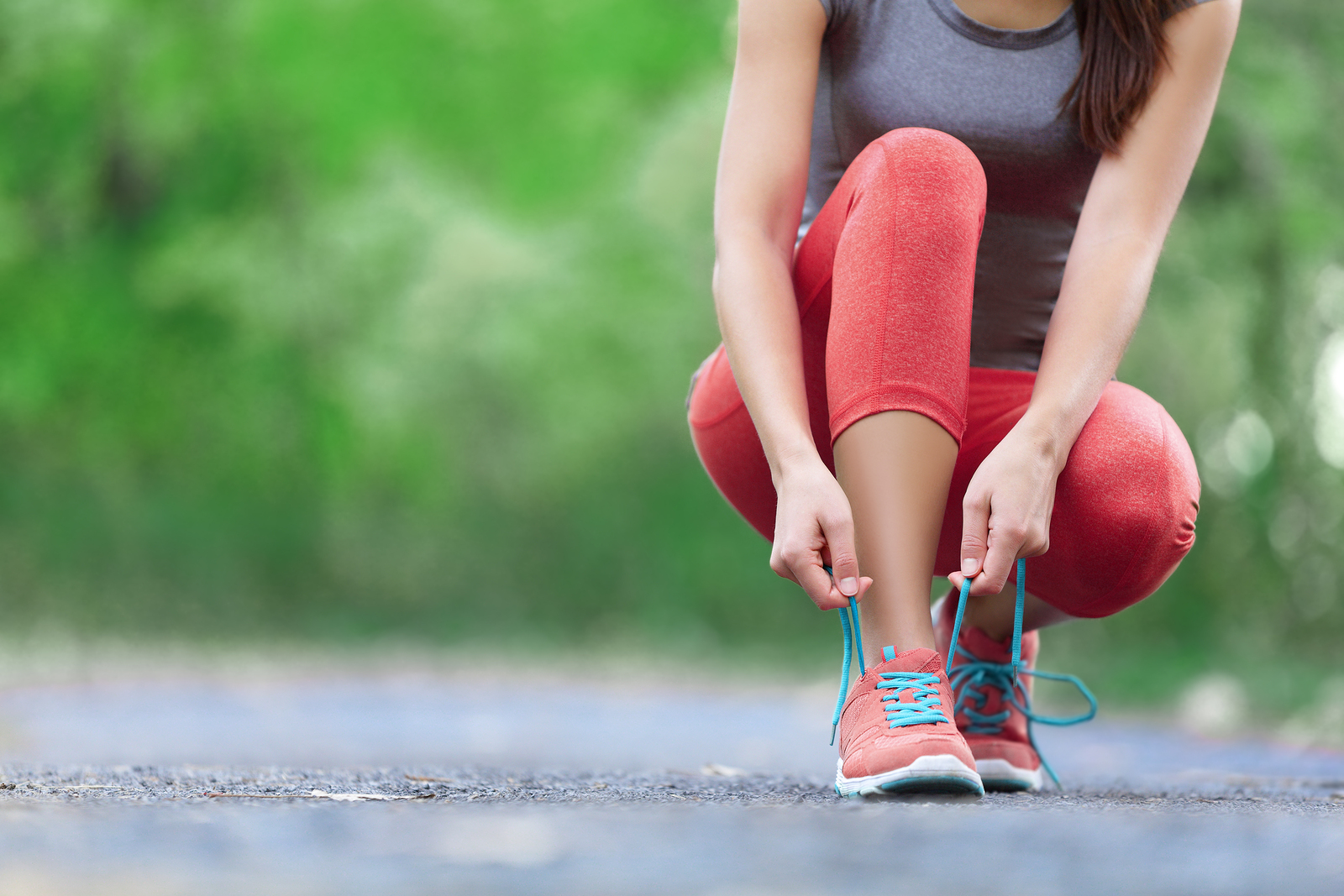 Running is a great way to get into shape. It benefits almost every part of your body and can lift your mood. Whether you decide to set out for early morning jogs or hit the gym you need to sport the right footwear to create a healthy running routine. A great pair of shoes can help you have a comfortable jogging or running session and can keep you away from injury. Make practice sessions more enjoyable by selecting a perfect pair of women shoes that is impeccable for your feet.
Here's a list of the factors that you should consider while buying sport shoes
Material
To keep your foot away from injury you must make sure the shoes are made of good quality material. Buy a shoe that was developed for running. The shoe needs to have the right grip and traction as running involves specific foot movements. There are various sneakers available in the market but, buying the one that is designed for running and you'll never look back.
Fit
It is one of the basic and key features in finding a good running shoe. A trainer that is too small leads to squeezing of the foot, which increases the risk of bone injury. There should be some room in the front of the shoe to accommodate swelling resulting from long distance running. There should be a certain amount of space between your longest toe and the front part of the shoe. Look for a secure and comfortable shoe that is snug in its fit.
Durability 
For people who love to train outdoor purchasing a sneaker that can handle outdoor is the best bet. An outdoor trainer needs to be more durable as it takes more beating than an indoor trainer. One needs to make sure that the shoes can handle outdoor demands such as climate change and unpaved terrain. Carbon rubber shoes are more durable than blown rubber. Also, polyurethane shoes have more durable cushioning than EVA which is lightweight foam-based cushioning.
Prime Factor
Keeping in mind the price factor one needs to buy a shoe that secures your foot as well as durable. We need to choose carefully as sport-specific kicks tend to be pricier and we might end up spending more than usual. Don't go with the latest trend; rather go for that pair that comes with a good review.
Shoes for different stages of training
The running shoes must be chosen based on the level of training you are in. There are different shoes for beginners; there are different shoes available for indoor and outdoor trainers. Avid trainers who run for long distances must purchase specific kind of shoes that have good cushioning and proper outsole to beat the unpaved terrain. For indoor trainers or beginners, one must look for shoes that provide good support and are light-weight and have a good grip.
So here we have enlisted the factors that you must look for while purchasing women sports shoes. Knowing what you are looking for will make your purchase easier.