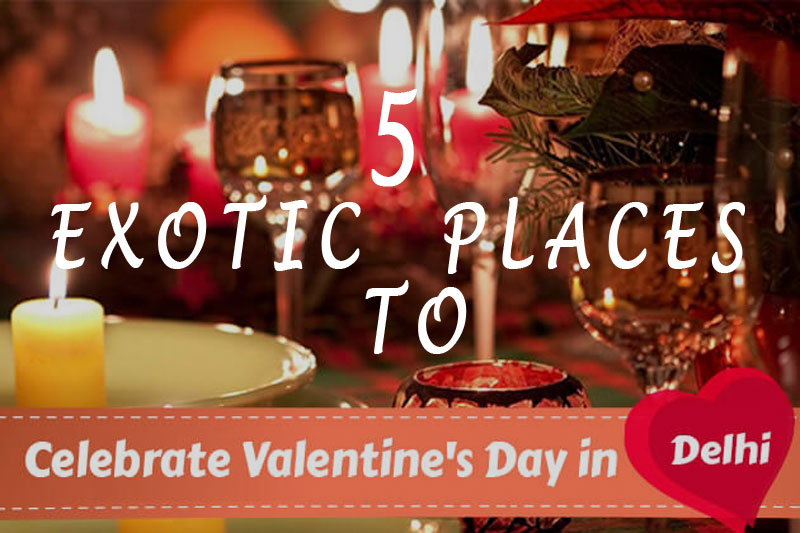 Plato has beautifully quoted "The madness of love is the greatest of heaven's blessings".  Love is undoubtedly the strongest human emotion ever. When we love a person we want to shower them with all the love and happiness of the world.
And expressing your love is a quintessential thing, because if you don't express it, the other person would not be able to learn that your heart beats for him/her. And now when the season of love is going on, you should not miss the golden opportunity to communicate your soft feelings.
It doesn't matter whether your relationship has aged or its fresh, whether you are married or a bachelor or a spinster. The thing which really matters is how you give yourself in a relationship. Today, we are here to help you with some awesome places in Delhi/NCR, where you can celebrate your Valentine's Day in a mind- blowing manner.
So here is a list of those Superb Places to Celebrate Valentine's Day 2017 in Delhi/NCR
A breath-taking Mediterranean setting, which will give the strong feels of the landscapes of Spain is absolutely going to make your Valentine's Day celebration like never before. The interiors are beautifully inspired by the azure skies and Mediterranean landscape. The scrumptious cuisine adds to the grandeur of the place. Take your Valentine out to this unprecedented dining place and steal her romantic gestures to preserve them forever.
Cherie One Qutub, Mehrauli
If you are a sucker for Vintage goodies, the Victorian age themed table, with a bunch of Rose and Lily flower vase is going to make your day for sure. The restaurant is a call to all die hard romantic couples who are seeking a sophisticated dinner with a brilliant ambience. The charismatic architecture of the restaurant is precisely designed by the renowned designer Lucie Salaun. He has intellectually composed the restaurant in soft and warm tones to give a pleasant feel. Enjoy the irresistible dinner on the terrace with your partner to spend your Valentine's Day in an exceptional manner.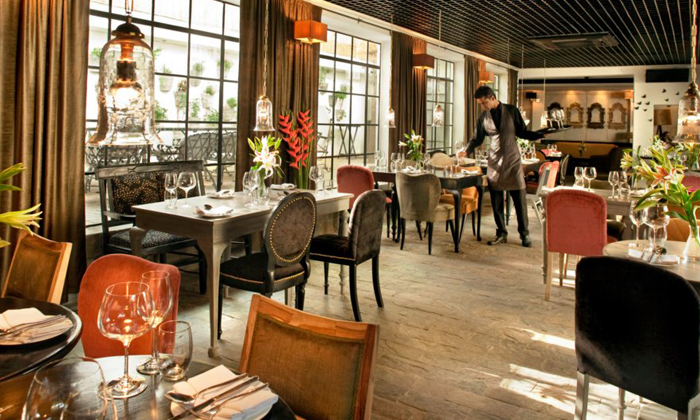 The soothing music, candle lights and an open air dinner with your beloved! What else one wants? A flawless amalgamation of food, service and ambience is this restaurant. Your ladylove will be amazed at your choice and will lose herself in you for the whole evening. The authentic Thai cuisine, contemporary design and benevolent service of the staff will win your heart in the first visit itself. You can't miss this place if you are craving for some quality time to spend with your beloved. Dine on their terrace and enjoy the natural essence of love.
Sakley's The Mountain Cafe
This place is extraordinarily ideal for Valentine's Day special because all you will feel here is love and romance. Their 'all I love her' festival starts from February 7 to 14 with special food and music for couples on each day.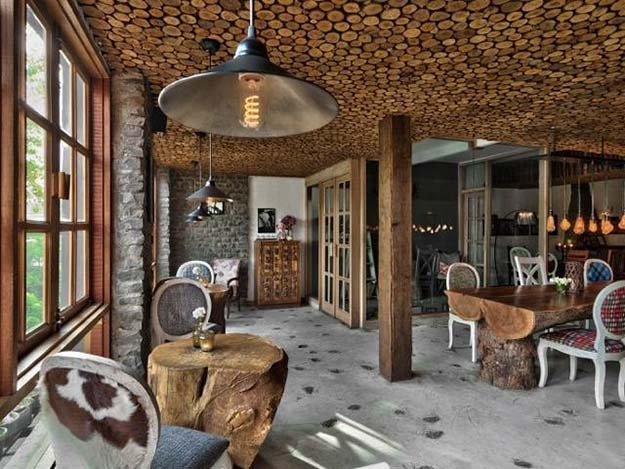 Imperfecto is another extravagant venue to celebrate your Valentine's Day. The beautiful interiors of the restaurant and live music it plays can get you swooned away.  The lip-smacking food of the restaurant adds up to its speciality. A perfect place to recreate your Valentine's Day moments.
Go out with your beloved to these romantic places and make your Valentine's Day a quixotic affair.