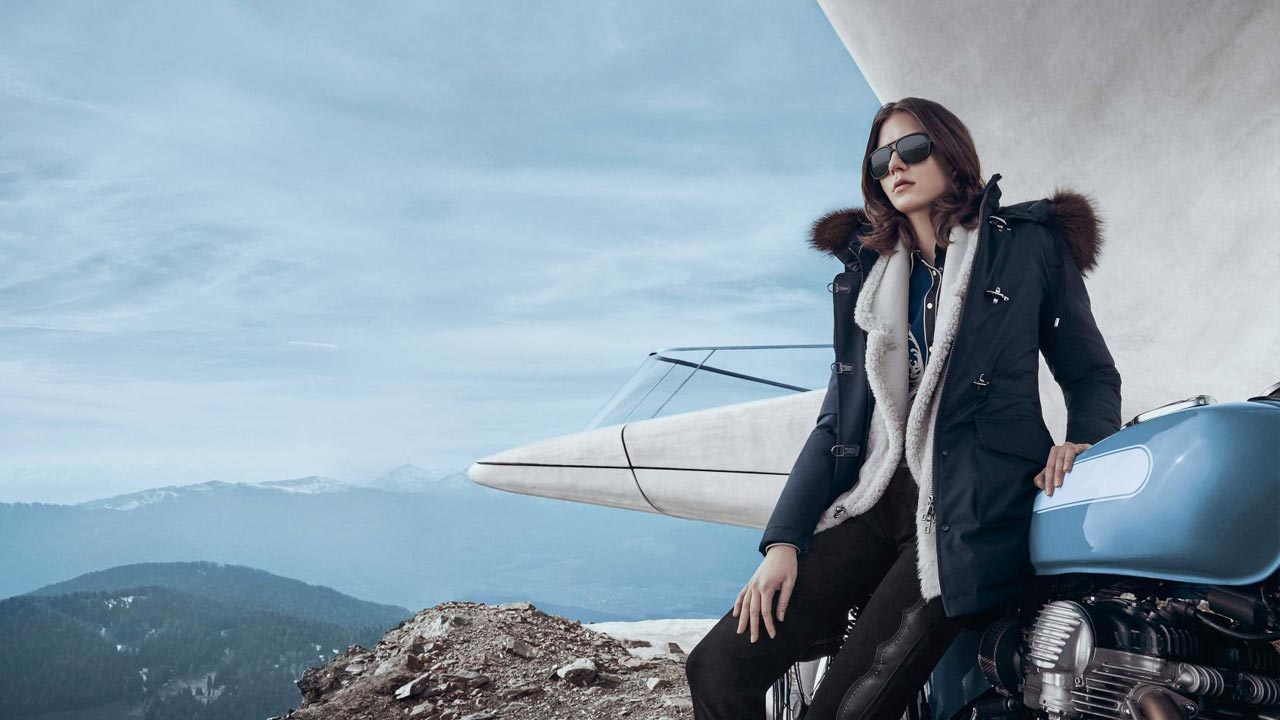 Every girl loves to wear dresses. It makes us feel free, easy going and they're super comfortable. However, with the onset of winters, it becomes a little difficult to continue to wear dresses as they are airy and light. This is one reason why most of us opt to wear dresses only in spring or summer seasons.
But don't worry, here we have come up with some ways in which one can innovate and experiment with  Girls' winter dresses, which will make you feel super chic and lady-like, while simultaneously saving you from the chilly weather too.
Here are some pointers on how to innovatively accessorize dresses for girls for this winter season:
Stockings or Leggings
Short dresses are no more an option only for the summers. You can easily pair them up with stockings and leggings. These come in various prints, patterns and colors. What's even better that there are now woolen stockings available, specifically for the winter season. They not only cover your full legs, but also fit you perfectly.
It is always better to top them with boots or uggs, or shoes that cover most of your feet, like pumps. With this option, you will never have to stop wearing short dresses, no matter how cold it gets.
Long/ Ankle Length Boots or Uggs
Boots are amongst the most favorite accessories for us girls in winters. They are not only classy and stylish but sufficiently protect your feet from the cold. They're available in various lengths, like ankle-level, mid length and even thigh high. They come in various colors and patterns and pair perfectly with dresses. For women like me who have a serious shoe fetish, we can never have enough pairs of boots.
Ugg Boots, also called Uggs, are another popular choice for winter looks when it comes to dresses for girls. They were originally made of thick sheep-skin. These days, they are made of a thick material and have a fur lining inside which is perfect for winters. They also come in various colors; however, tan and brown colors are amongst the most popular ones.
Beanie Caps
Beanie caps are by far the cutest winter accessories, and also one of my personal favorites. They come in multiple colors, ranging from both the basics to bright, pop colors. They go very well with dresses for girls and give your head and ears ample protection from the chilly weather. They are perfect for extreme winters and if you pair them up with a scarf or muffler, your look is complete.
Scarves and Mufflers
These come in handy not only for formal wear like trousers and pants, but go really well with both long and short dresses for girls. Their varieties are endless; they come in various multi-colored prints, patterns and designs. They can be easily paired up with beanie hats for a fun and cute look. These have been trendy for years and are here to stay for a very long time. They are your perfect solution for an excessively cold weather.
Long Coats/ Overcoats
Long coats are by far, the classiest look for winters when it comes to dresses for girls. Overcoats instantly add to the style and panache of a woman, especially when you wear it over a medium or maxi dress. They are classy, elegant and charming. Long coats are more than sufficiently warm and they come in various basic as well as bright colors. They are also very practical, as they have many pockets and compartments. You can use these pockets to keep your hands warm. In fact, I'd suggest, when it doubt, go for an overcoat.
Cardigans and Sweaters
Cardigans and sweaters are one of the best options for a woman, especially if you choose to wear it with dresses. They give a fun, free and easy going look. These days, you even have the option to go for short length cardigans and sweaters. This way, it does not hide your dress and at the same time, protects you from winters too. What is even better is that if it is only mildly cold, you can choose to keep the cardigan unbuttoned which will show off the complete look of your dress.
Hats and Big Sunglasses
Let's admit it, hats and big sunglasses are not only important for the summers, but are of crucial importance even in winters. We sometimes fail to acknowledge that the sun is quite harsh in winters and your face and eyes, both need protection from it. Your skin is more prone to suffer from sunburn and tanning during winters. This is precisely why you need hats and sunglasses in this season too. The reason why huge sunglasses are a better option is that it will cover more of your face, hence, more protection against sun burn.
They not only protect you from the sun, but also give you a fun and cute look. You will never go wrong while pairing hats and sunglasses with dresses. When it comes to day dresses for girls, let's say, for a bunch or a day out, sunglasses and hats go hand in hand with them. They also provide a very classy and tasteful look.
Sweatshirts and Jackets
Sweatshirts and bomber or down jackets are perfect for a casual, winter look. They go really well with dresses for girls if you're looking for a cute, fun and casual look. These are usually better suited for short, casual dresses and are generally not recommended for maxis or medium length dresses.
However, these days, a lot of women like to experiment and try to mix and match looks. It really depends on the kind of dress you choose and the look you are aiming for. A fun way to accessorize with this look is pairing up with different kinds of bracelets or big earrings. This will complete your fun and casual look.
9. Boyfriend Blazer/ Jacket
If you are planning for a more formal look, let's say, for office wear or a formal party, you can easily opt for Boyfriend Jackets and Blazers. These instantly add to the charm and elegance of dresses for girls. Do remember that since this is a formal look, your dress should be either knee- length or longer. Blazers or Boyfriend jackets would be not suitable for short dresses for a formal setting.
Keep your accessories to a minimum, like small earrings/ ear studs or a simple, thin necklace. You can also choose to wear a formal wrist watch. Boyfriend Blazer, just like the Long Coat is a very classy, refined and sophisticated option.
So these are some of my favorite ways to experiment this winter season in dresses. Having said that, I am always open to trying out new things when it comes to dressing up. What other experiments do you like to try? Which look is your favorite? What do you prefer – casual or formal? Let us know in the comment section.