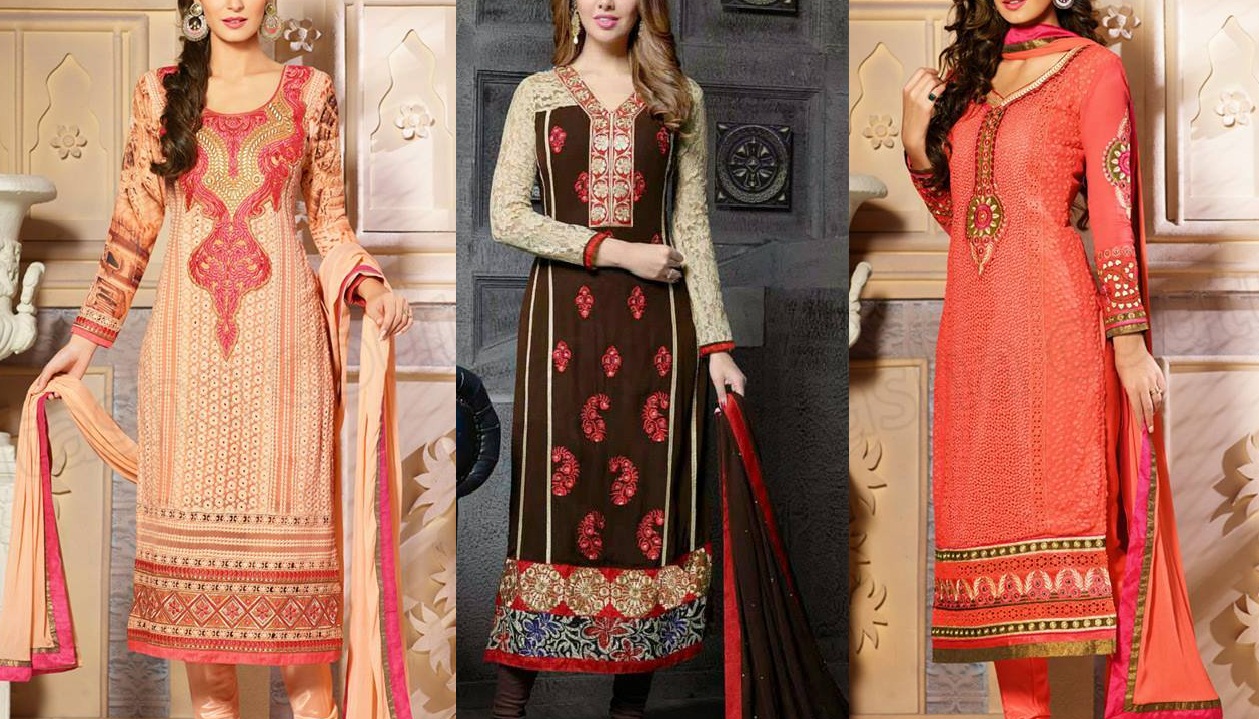 No matter whether you are a working woman, or a house maker, every woman in India has some kind of affection towards ethnic wear. Like western tradition, the ethnic clothing does come in an enormous number of options such as flamboyant Kurtis & Salwar, Patiala Suits, Kurtas with pants, Anarkalis suits, Palazzos, and a lot more. The best part about the Indian wear is that they never go out of style, and you can wear them on any occasion. As Indian ethnic wear is a part of our culture and tradition, and every woman loves to experience the folkloric style, we have come up with a list of some of the best ethnic wear brands in India.
The Best Ethnic Wear Brands in India include: 
Fabindia
When we talk about ethnic clothing, Fabindia is one of the top brands that come to our mind. Known for their colourful collection and vibrant style, the brands offer awe-inspiring ethnic dresses for women. Besides, they also have clothes which are the fusion of western and traditional style. The dresses available at Fabindia come in different styles, colours, and sizes which can fit all shapes and pockets. If you haven't tried this brand yet, try it now and take your ethnic dressing to the next level.
Biba
Another most popular and preferred ethnic brand for women is Biba. The brand is known for their traditional wear, with a huge collection of contemporary, casual and designer traditional wear. If you are looking for a classy ethnic dress for marriage or any occasion, do check Biba's enormous collection at their stores. You will find Biba stores or outlets everywhere in the country. Besides, you can shop from www.biba.in by sitting at the comfort of your home.
W for Women
Whether for office use or a casual get-together, W for Women is very popular among women who love to go ethnic. The brand is known for offering an enormous collection of classy and contemporary design. Whether you are little plum or lean, the clothing collection of W for Women fits different body shapes of women. Along with a marvellous ethnic collection of casual wear, the brand has got a great collection of formal wear as well.
Soch
Soch is another popular and one of the most fashionable ethnic brands in India. They have a great collection of ethnic clothing for office as well as casual use. One can wear their ethnic outfits to their work, college or any social gathering. Besides, buying ethnic clothing from their brick store, you can find a huge collection of ethnic wear on their online store.
Melange
If you want to buy lovely Kurtis to seek everybody's attention, Melange is the brand for you. They have some of the best collection of Kurtas & Kurtis in the country. The clothes from this brand are known for greatest designer collection, mostly preferred by working women. Besides, they offer a designer collection of ethnic clothing for brides and for other special occasions.
The above mentioned are some of the most popular ethnic brands in the country. Along with enhancing your style statement, these brands keep you linked to your traditions and culture. Therefore, if you are planning to go tradition or give your clothing an ethnic touch, consider these top brands. These brands never disappoint you in terms of style, design, quality material, colour selection, and size.