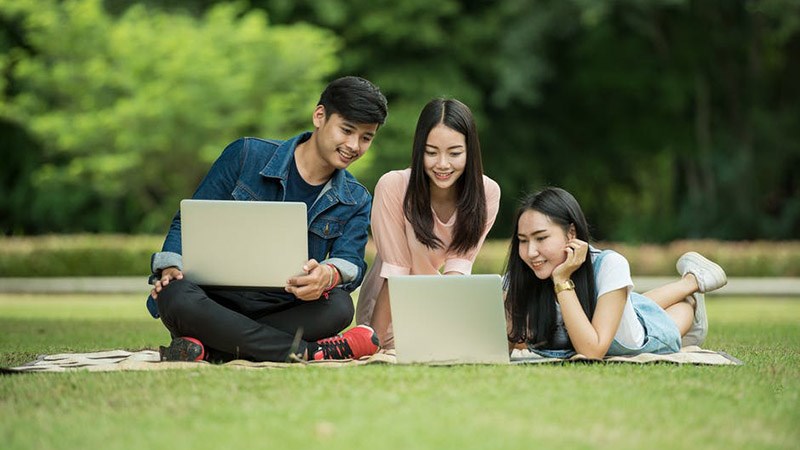 Students are often confused which laptop to buy. Like other electronic devices, it is also a very important one and it should be used for 4 to 5 years smoothly after buying one. So why don't you do good research before your final purchase? There are many brands that specially manufacture laptops for students' utility providing exciting discounts for them. It includes brands such as Lenovo, Hp, Dell and few others. Students pursuing Engineering or Business management need laptops with windows software while those engaged in film studies and designing need Mac operations. Laptops with drives for DVD or CD have almost vanished. Let us discuss about some laptops with solid and speedier features. We will discuss about some models of Lenovo, Acer, Apple, Dell and HP. These models are more reliable and give best services ever.
 Lenovo Yoga 710 80V6000PUS
This one has high demand for great battery life of almost 12 hours. It is lightweight and easy to carry in your bag. The screen size is 11.6 inches. It has touch screen display working like tablet having power of a superior laptop. The sound quality and display are excellent. Even if you're looking for one to watch movies and videos, this fulfills these desires completely.
Acer Aspire S5-371-52JR
The size of this laptop is 13.3inches. It is the best buy for students as it has great speed and more than 12 hours battery life, essential for students to operate day long. It is too good for difficult works like video editing and midrange gaming. The price is also absolutely reasonable for students buy.
Apple Macbook Pro-13 inch MPXR2LL/R
It serves excellent battery life even more than 14 hours. It is the best one for video editing and Photoshop images. Its speakers and display are impressive. It supports two USB type C ports. This model is available in the electronic devices stores as well as online currently with many offers and discounts on the price.
Dell Inspiron 15 5000 3rd generation
It has 15 inches touch screen. It is very supple and effective for college students. The battery is surely to extend for a day. This one is a very hardy one with affordable price tags.
Hp Spectre x 360 13 t
It has excellent battery life for even more than 15 hours. It is highly portable and renowned for excellent performance. The model has 8GB memory and 256GB hard drive. The screen can be easily flipped around to be used like a tablet. It is one of the fastest laptops and is budget friendly.
Laptops are very popular and important for students as they are portable and have numerous technological tools. Not only in college but also in schools, they are used in various purposes for the students. They are more efficient in taking notes, faster writing and editing. They are often used for group studies or works. These are useful devices for students of all ages and streams. Laptops make their work more organized and increases the quality of their tasks.