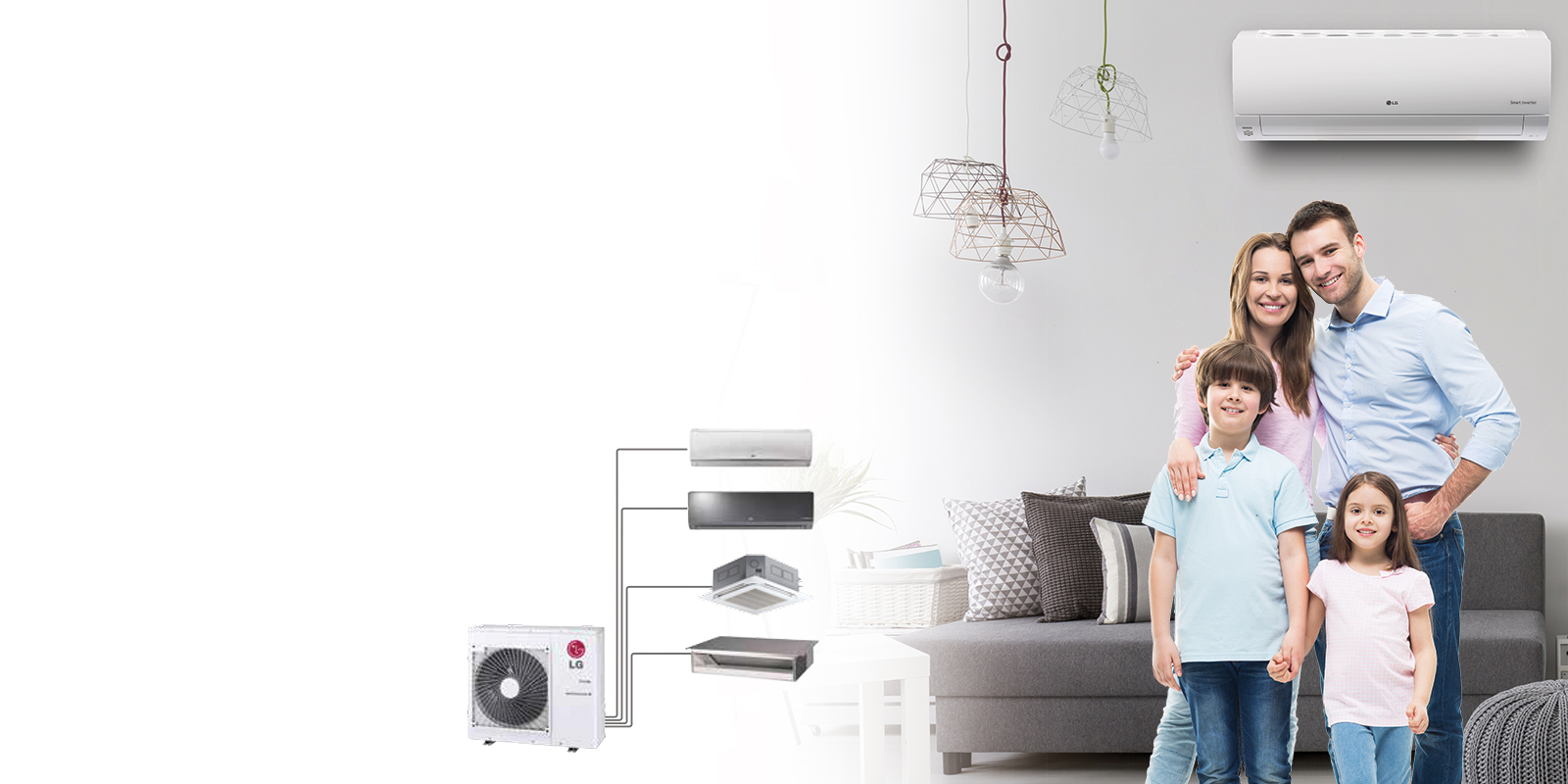 An air conditioner is very useful to control the indoor temperature of your home and office. Thus having an air conditioner in the house is extremely important for children and adults. Moreover, elderly people also find it difficult to bear the heat as well. Humid days and sleepless nights can take a toll on one's health. Thus buying an air conditioner is an absolute necessity for both home and office. So if you are planning to buy one you can choose between a window and a split AC as the market provides endless options in both. Though a window AC can cool the room fast and take up less space on the wall it can only be installed in rooms which have windows. However, there is no prerequisite condition for installing a split AC. So, if you are planning to tame the rising mercury level this summer in a super cool way buy an air conditioner.
Here we have listed down the best 1 ton split ACs in India. A 1 ton split AC is best suited for a small room up to 120 sq ft.
Best 1 ton split AC's in India
Sansui
Sansui 1 ton split air conditioner is the best budget AC in India suited for small bedrooms.
It is equipped with an activated carbon air filter, catechin filter and silver ion filter that removes airborne bacteria, pet odors, dust, and smoke.
The condenser coil used here is of aluminum and the heat exchanger comes with an aluminum blue fins that are protected from corrosion.
It comes with Auto Clean feature that removes the condensed water from the evaporator thereby enhancing the efficiency of the machine.
The AC restarts automatically after a power off and you don't need to set the temperatures again.
The Dehumidification feature maintains the right moisture in the room and is extremely useful during monsoon.
Carrier
Carrier, an American AC manufacturing company sells feature loaded 1 ton split ACs in India.
This air conditioner is given 5 stars by the Bureau of Energy Efficiency, as it consumes less power.
Here the condenser is coated with copper which makes the ACs durable and efficient and the cabinet is coated with five layers of Anti-Corrosive coating.
It is equipped with an I-PM 2.5 filter that removes invisible dust particles present in air.
The indoor unit of this ACs is equipped with a LED display that displays the temperature. In case there is any refrigerant leakage the AC will automatically be turned off and the error code will be displayed in the indoor unit of this ACs.
Other features of Carrier air conditioners include Turbo mode for fast cooling, Auto swing and Sleep mode.
LG
A brand that doesn't need any introduction produces the best 1 ton split inverter ACs.
The condenser coil is made of copper.
It provides faster cooling, quieter performance and excellent durability and the Dual Inverter Compressor save energy.
The indoor and outdoor unit of this ACs is coated with Ocean Black protection that protects the AC from dust and pollution.
The LG air conditioners come with a Mosquito Away technology that keeps mosquitoes away and gives a good night's sleep.
In the E-Saver mode, it consumes minimum power and sets the right body temperature.
Samsung
The Samsung 1 ton 3-star inverter AC comes with a copper condenser.
Here R410A is the refrigerant that has no effect on the ozone layer.
This AC comes with an inbuilt stabilizer that protects against sudden voltage drop.
Voltas
Voltas 1 ton 5 star split AC is the best in India.
It comes with a Blue Hydrophilic aluminum fin and an Inner Grooved copper tube.
The Voltas air conditioners are equipped with an Antibacterial filter and a Catalyst filter.
The indoor unit comes with a LED display and the remote with Nightglow buttons for easy operation.
Daikin
Daikin is one of the eminent air conditioner manufacturing companies in the world.
The Daikin inverter split AC consumes less power when compared with other non inverter ACs.
It comes with a dust and Auto Clean features.
The AC does not have a Dehumidifier.
Blue Star
The Blue Star split AC is rated 5 stars by the Board of Energy Efficiency.
Here the condenser is made of aluminum and has an Anti-Corrosive coating.
It comes with an iFeel feature.
The blower of this AC runs for a few minutes even when the AC is switched off so as to cool the machine and prevent dust accumulation.
Hitachi
The list of best 1 ton split AC is incomplete with a Hitachi 1 ton Split AC.
Here the condenser is made of copper.
To prevent rust and corrosion the AC comes with a Koukin filter and stainless steel plated filter.
It comes with an Auto Cleaning feature.
To facilitate air flow around the room it comes with 4- way Air Swing mode.
Other features include Digilock, Power Saver mode and Turbo mode.
We hope the list will help you to pick an AC that suits your need.