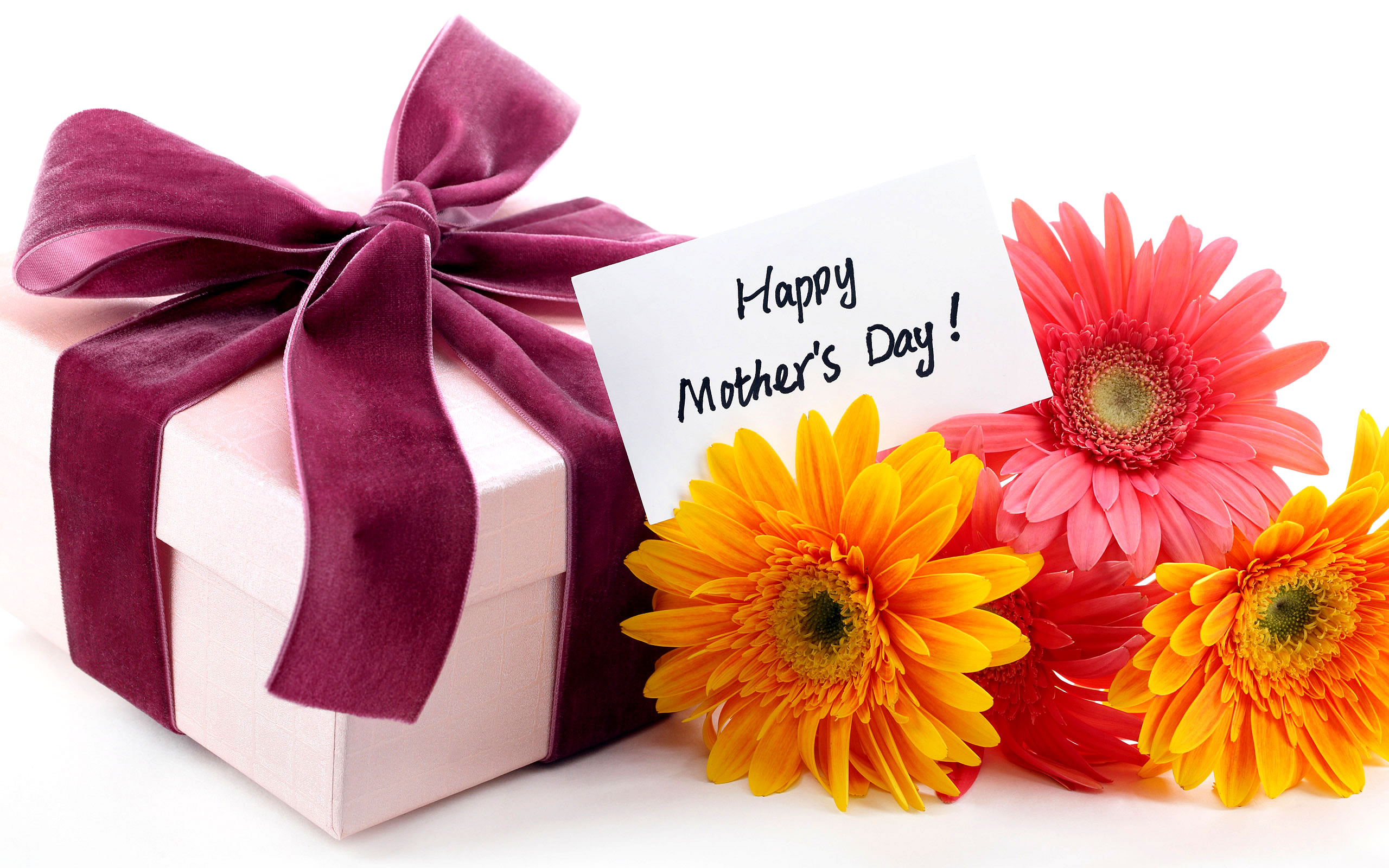 "A mother is the truest friend we have, when trials, heavy and sudden, fall upon us; when adversity takes the place of prosperity; when friends who rejoice with us in our sunshine, desert us when troubles thicken around us, still will she cling to us, and endeavour by her kind precepts and counsels to dissipate the clouds of darkness, and cause peace to return to our hearts." -Washington Irving
Is there any relationship in this world which is so selfless, beautiful, unconditional and benevolent other than the relationship of mother and a child? Absolutely not! The relation of mother and a child is the purest of all on this planet which knows no boundaries of love. If there is anything in this world which lasts forever then it is none other than a mother's love for her child. A mother is absolutely the irreplaceable treasure of a child's life.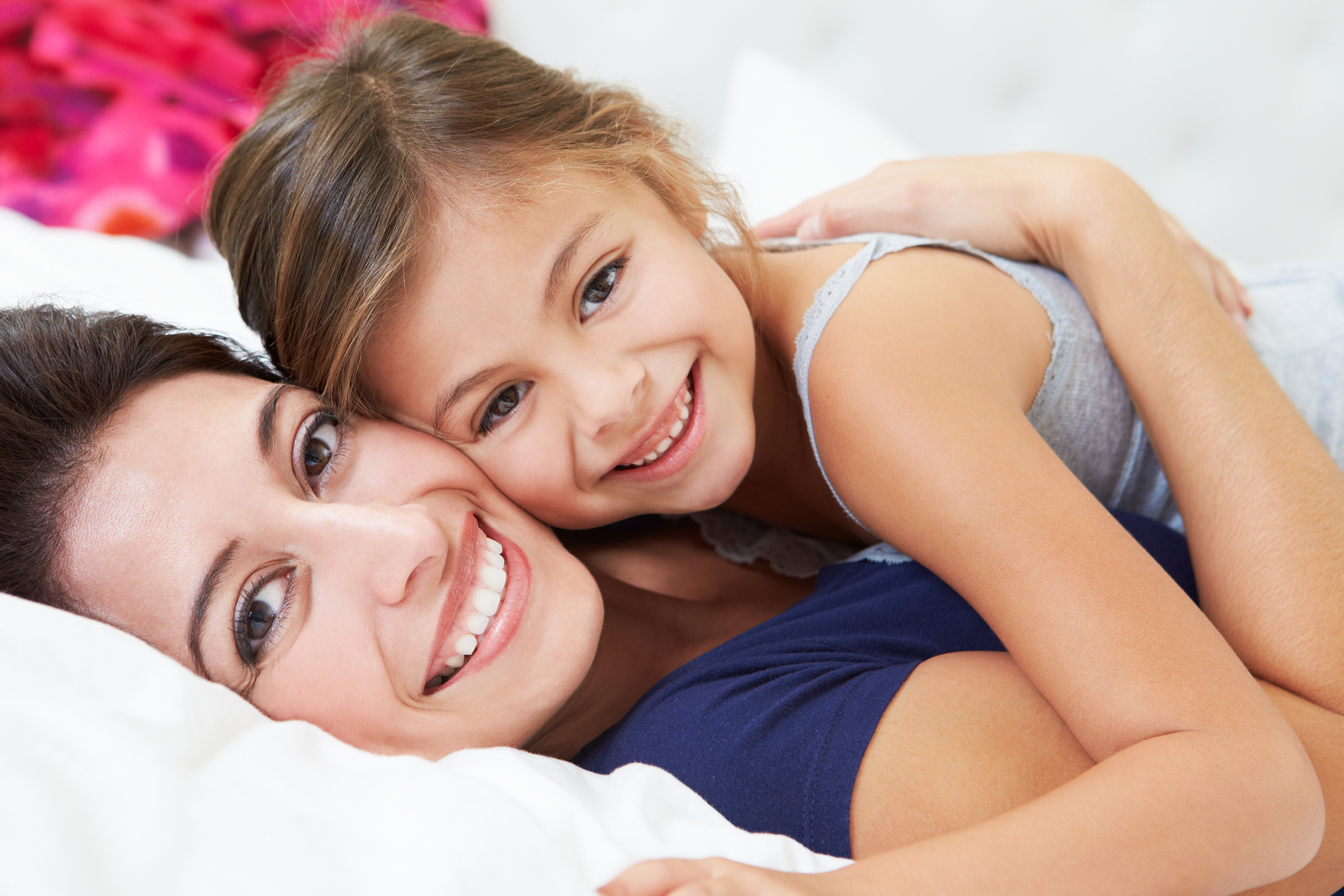 Mothers are unquestionably the best creations of God! She is the one who can fulfil the needs of all other relations and love in your life but her love can never be replaced by anything or anyone in the whole universe. As per the Hindu mythologies, even the Gods have placed her at the top of everything and everyone including Himself!
Mothers deserve a celebration every day for their phenomenal love, presence and sacrifice for us but we have a special day to celebrate motherhood, which is just round the clock. Yes, it's time to make our mothers feel special and let them know how much we cherish them. Expression of love is equally important as the feeling of love we hold in our hearts for someone.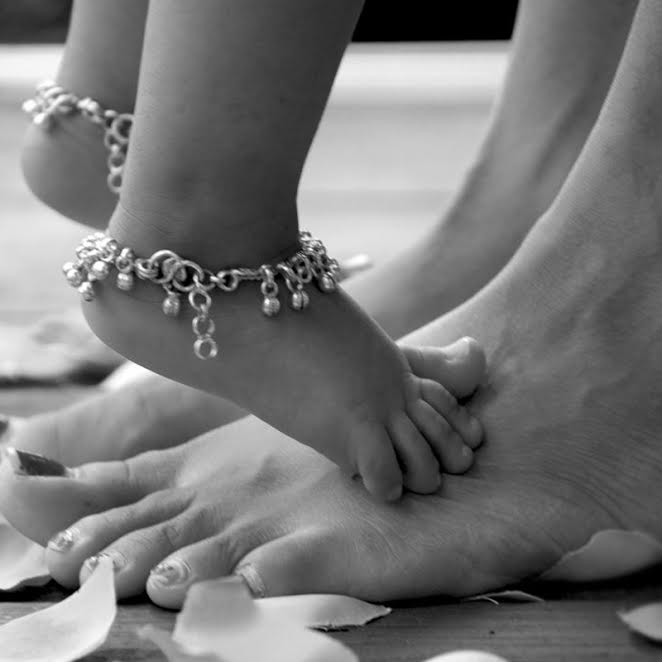 When it comes to mothers, we generally don't express our love because we know her feelings are never going to change whether we express our feelings for her or not. This is true; our mothers expect the least from us. And that is why it's called an unconditional love because this is the only relationship where even if you never pay attention, her love is never going to fade even a bit.
But do you feel that's fair? The person who gave all for us, doesn't she deserve the best from us too. Mother's day is an opportunity to thank that God whom we call "Mom". The upcoming Mother's day is on 14th May and if you haven't planned for anything yet, we are going to help out with the awesome mother's day gift ideas in this blog post.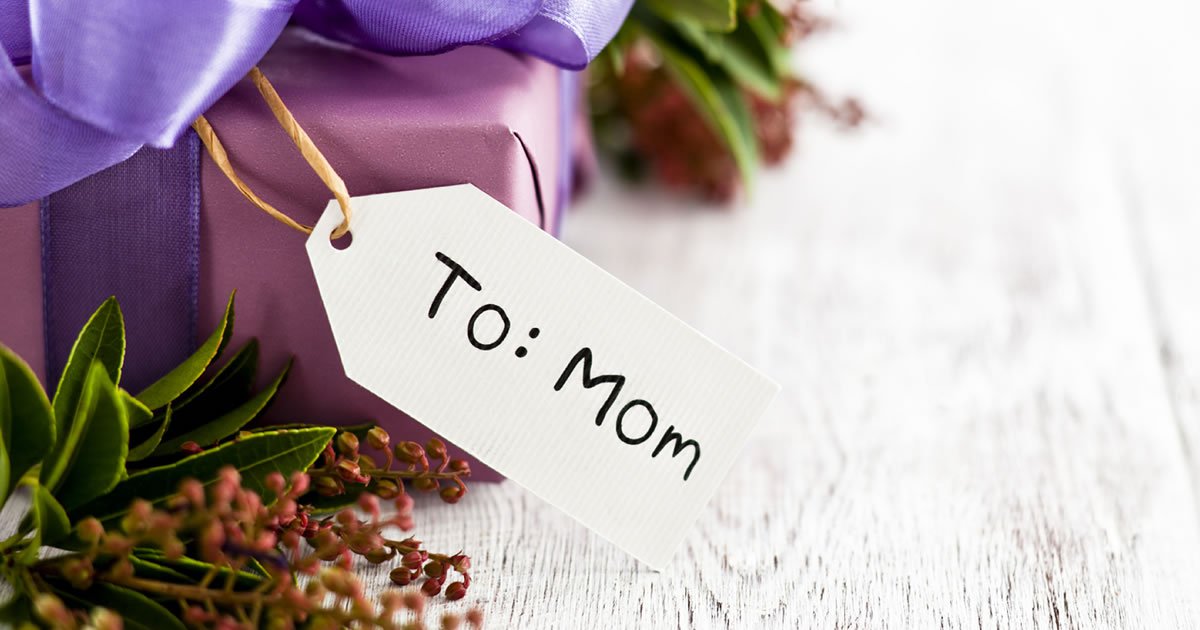 No matter whether you are close to your mom or at a distance to her from where you can't reach out to her physically on that day, we will help you out with everything. We have great options for all those who want to make this mother's day the best day for their moms.
Let us discuss some of these best mother's day gift ideas to surprise your mom in the best way possible.
Customized Hand painted coffee mugs
 Yes, that's the twist! As coffee mugs are very common gift but admit it they are the evergreen adorable gifts which everyone loves. If you like painting you can yourself paint something beautiful for your mom and gift her.
You don't need to have extraordinary painting skills for this, because don't forget your mom loves your imperfections the most; she is going to love it because it will be from you to her. But if you think, you can't paint it at all you can get it done from the professional painters. You can have any of you and your mom's photograph hand painted on it or you can just paint something, which expresses your deepest feelings for her.
If your mom is a working woman, she will be proud to keep this gift on her desk and every time she will look at it her stress levels will automatically go down. Believe me this gift is just going to make each and every day of hers beautiful.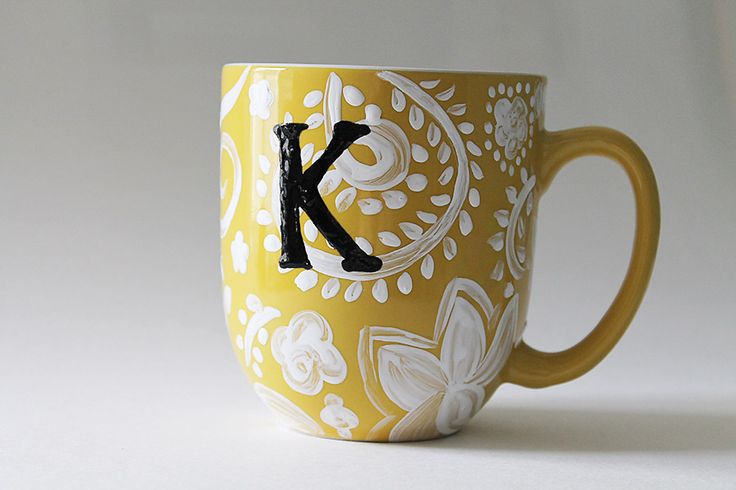 Personalized Silver Pendant
I know you are always close to your mother's heart but what if she can see you every time she misses you. The second gift in our list which is a personalized silver pendant is going to do the same for your mother.
It's a well thought and emotional gift that is sure to make your mom's smile reach her eyes as soon as she will see the gift. Get a photograph of you and your mom and get it beautifully done in the pendant. You can also get the top of the pendant engraved with some message like "I love you mom" or anything you like.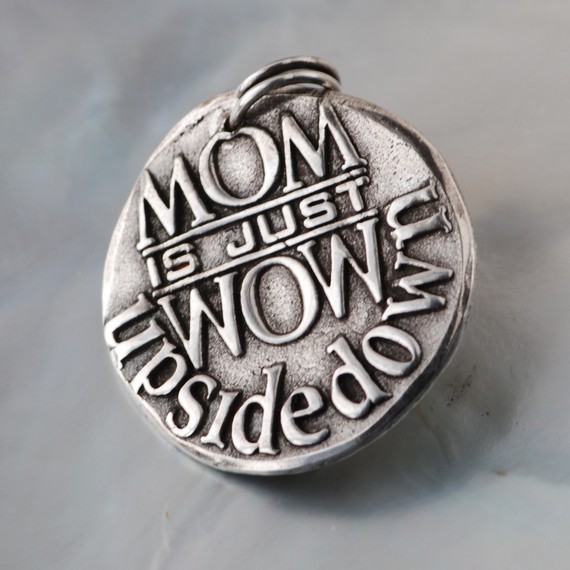 A Fashionable Hamper
If your mom is a woman who has an eye for trends and likes to keep herself up with the fashion then this gift is just for her. Gift her fashionable hamper, you might not get it as a hamper but you can buy different things of her choice and gracefully club it together to gift her.
Shop a chic bag and a trendy saree, suit or any favourite outfit of your mom and a cool pair of earrings. That's all to make her day bright. Your mom is going to love this combo and will feel fresh and young like never before because it will be a gift from the most important person of her life. Do not think any further and start shopping for your fashionable moms right away.
Scrapbook of Memories
This is definitely going to demand your time and extra efforts but this is going to be an extraordinary gift for sure. It's the kind of gift your mom could have never even imagined. And I think all the efforts and time you will spend on making this gift is worth it because it is for your "MOTHER". Do I need to say anything else to convince you? I think I gave you the best reason.
Now, let's discuss it in brief how can we do this. Purchase a beautiful scrapbook preferably as per the taste of your mom. Just pen down all your thoughts and feelings for her which you have always wanted to tell her, but couldn't because you didn't know how to express it or you didn't feel the importance of expressing it then. Keep yourself raw while you express emotions for your mom. Pour your heart out for her and you see the magic will automatically splash on the blank pages of the scrapbook. Add those nostalgic pictures with your mom and family to make it even more touching and special.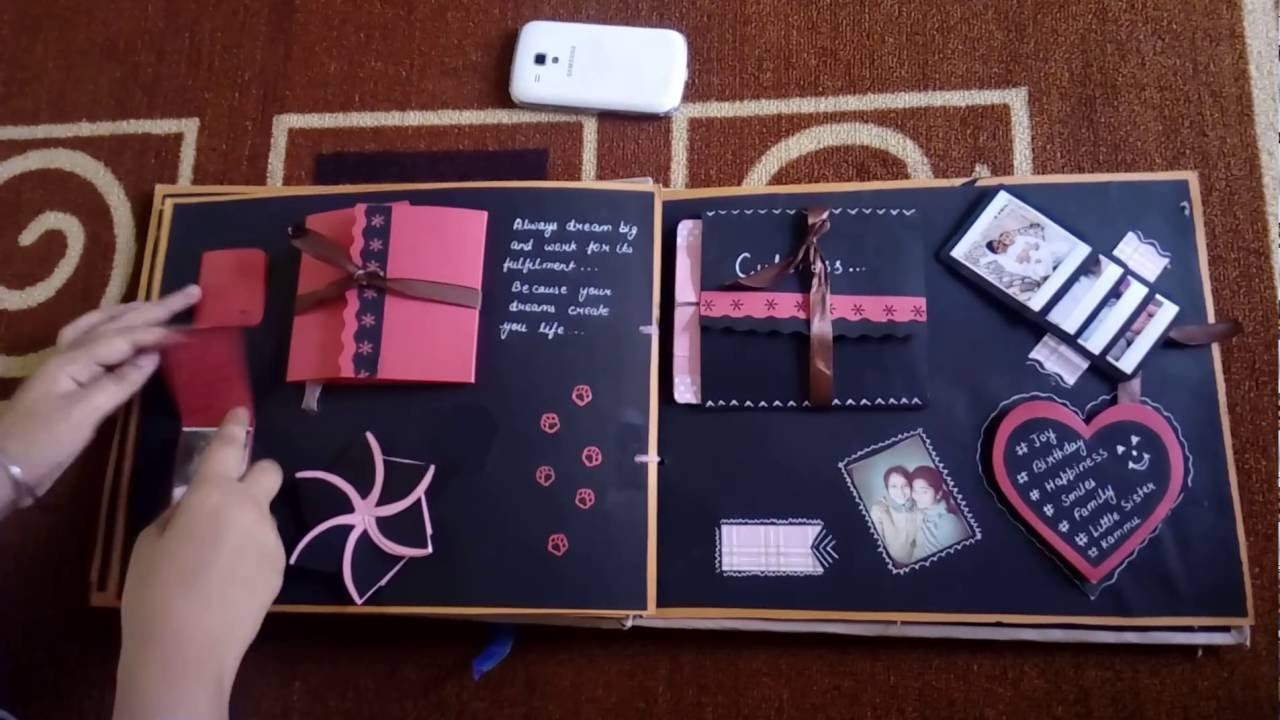 Best Mom Trophy
Because she deserves the every bit of it! Yes, a trophy for your mom with a sweet message from your side is another wonderful gift for your mother. Get it engraved with "World's Best mom" in bold, or you can go for any other message you think is better to express your feelings for her.
This is a distinguishable gift and she will categorically be surprised to see it.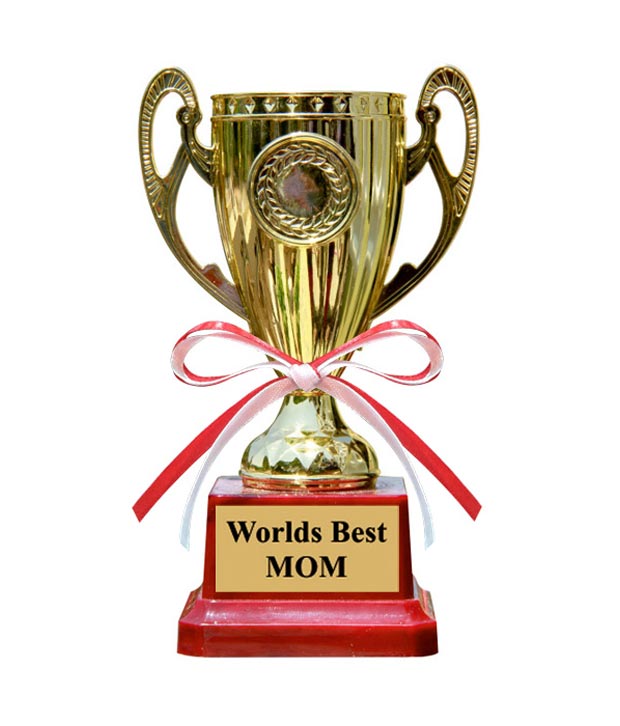 Having gone through all these amazing gift ideas for your mother, I am sure you are going to start preparations today itself as per your gift choice. Let her feel the warmth of your love as she has always done for you. It's your time to show what she means to you and say her thanks for all she has done for you. We wish you all a very Happy Mother's Day in advance and hope it adds tons of precious moments in your life.