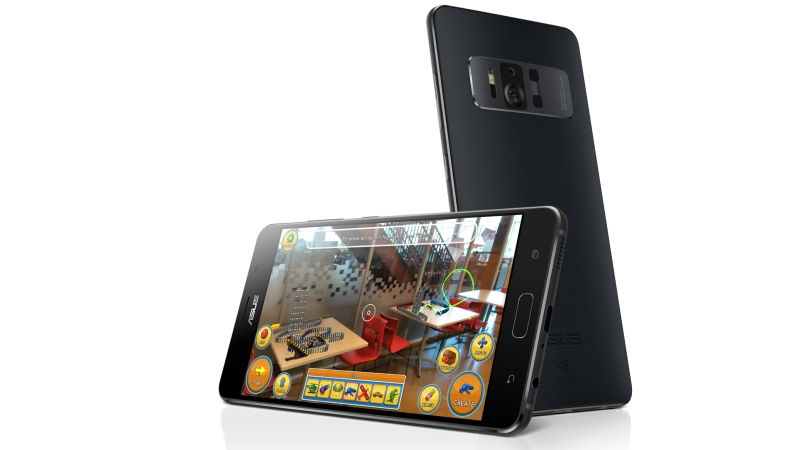 The Asus ZenFone AR is heard finally with its release date. The smartphone made a debut at CES 2017 with a Q2 2017 launch date, and then it was unveiled by Google at its I/O developer conference to launch this summer.
The CEO of Asus, Jerry Shen revealed that the smartphone will launch in Taiwan in mid-June, and then US in late June or early July. The accessibility of ZenFone AR was shown by Shen to Engadget, which notes that about 50 of the 100 Tango AR apps now run stably on the smartphone. This smartphone boasts 8GB of RAM and has a Tango support, which is Google's augmented reality platform. The device also supports Daydream, Google's new VR platform.
Talking about the specifications, the Asus ZenFone AR has a 5.7- inch Super AMOLED QHD (1440×2560 pixels). It is powered by a Qualcomm Snapdragon 821 SoC paired with 8GB of RAM.
Asus ZenFone AR's camera flaunts a 23-megapixel Sony IMX318 module with TriTech+ autofocus system, dual-PDAF, second-gen Laser Focus, and continuous-focus. The back camera has -axis OIS (optical image stabilisation) as well as 3-axis EIS (electronic image stabilisation) for video recording alongside support for 4K video recording. It has an 8-megapixel front-facing camera with an f/2.0 aperture and an 85-degree wide angle lens.
The smartphone has 256GB of inbuilt storage, which is expandable via microSD card (up to 128 GB). It has a dual SIM configuration, which is Micro+ Nano. It houses 3300mAh battery; USB 2.0 Type-C port, as well as Bluetooth v4.2 and Wi-Fi 802.11ac connectivity.