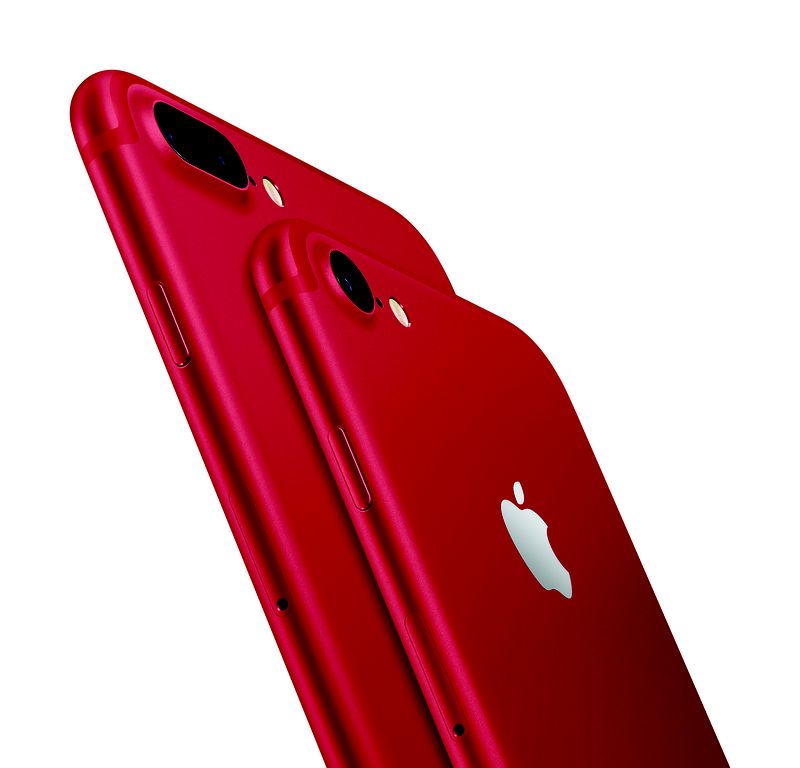 Not lately, but since Apple has released the red colour variant of its two sensational mobiles iPhone 7 Plus and iPhone 7 ; it has taken the internet by storm. Apple has introduced the red colour of its most lavish and upgraded smartphones to support the cause of AIDS.
The smartphones were launched on March 21st, and they look stunningly gorgeous that can catch anyone's attention. The smartphone is a vibrant red, aluminium finished; so you can yourself imagine how cool it looks. Apple has always been serious about the cause of AIDS. The launch of red iPhone smartphones will help the world to connect to the noble cause in a better manner. The business of these smartphones will contribute to the Global Fund and people could globally be a part of an AIDS free generation. The smartphones will be accessible for sale from March 24th, 2017 that is Friday.
On the account of the launch, here's what Apple's CEO Tim Cook said, "Since we began working with (RED) 10 years ago, our customers have made a significant impact in fighting the spread of AIDS through the purchase of our products, from the original iPod nano (PRODUCT) RED Special Edition all the way to today's line-up of Beats products and accessories for iPhone, iPad and Apple Watch"."The introduction of this special edition iPhone in a gorgeous red finish is our biggest (PRODUCT) RED offering to date in celebration of our partnership with (RED), and we can't wait to get it into customers' hands", he added.
"Apple is the world's largest corporate donor to the Global Fund, contributing more than $130 million as part of its partnership with (RED)," said Deborah Dugan, (RED)'s CEO. "Combining the global reach of the world's most loved smartphone with our efforts to provide access to life-saving ARV medication in sub-Saharan Africa, customers now have a remarkable opportunity to make a difference and contribute to the Global Fund through the purchase of this new beautiful (PRODUCT)RED iPhone."
As per the company's statement, "Both special edition models are available worldwide beginning Friday, March 24 and start shipping to customers by the end of March in the US and more than 40 countries and regions, including Australia, Belgium, Canada, China, France, Germany, Hong Kong, Italy, Japan, Mexico, Netherlands, New Zealand, Russia, Singapore, South Korea, Spain, Sweden, Switzerland, Taiwan, Thailand, the UK and United Arab Emirates. Brazil, Chile, Colombia, India, Turkey and other countries will follow in April."
The mobiles will be available in 128 GB and 256 GB and the price will be something around, Rs 82,000 (expected).