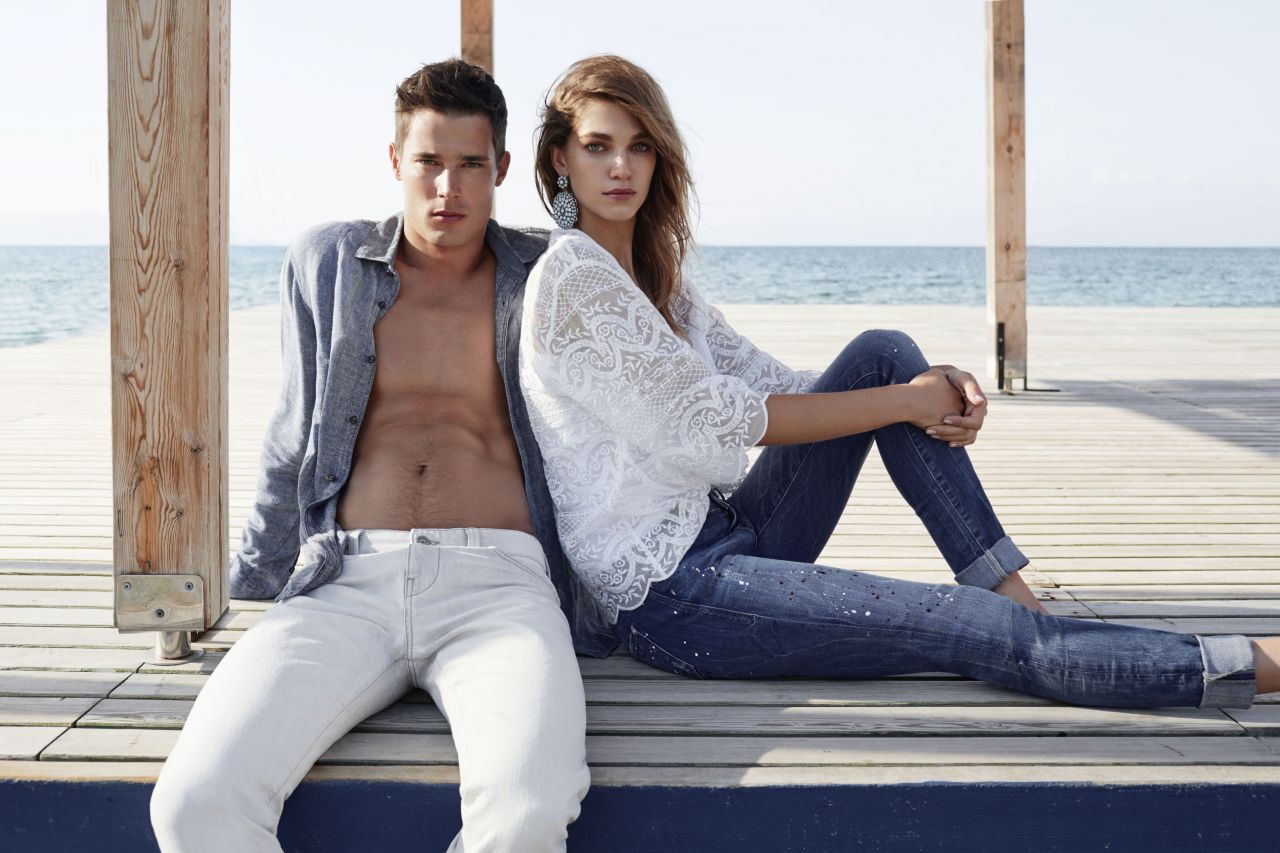 Is there any other garment on this planet which is as popular as jeans? Jeans is not just a piece of garment to wear; it's a revolution in the garment industry. Jeans has entirely transformed the fashion industry in the way it has never been changed and perhaps will never be. There can't be any comparison to this garment which caters to the needs of all kinds of people. A fashionista needs a pair of jeans to look the best and so does a regular office employee, a college student needs a pair of jeans and so does a housewife. This garment has acquired the major section even in the common man's closet as well as celebrities and elite class personalities.
Go on the road and observe what people are wearing on a common basis. You will clearly analyse that whether it's a shirt or t-shirt, a top or a kurta, the bottom wear is always the jeans. That's the beauty of this garment; it gels up with almost every garment irrespective of colour and design.
We wear it on a regular but do you know when was it originated? Let's take you through the history of jeans quickly in brief.
Jeans came into existence because of two people "Jacob W. Davis" and "Levi Strauss". These people can be called as father of Jeans. They both took the idea of the invention this garment forward and their success is the history. The one man had a ground-breaking idea and the other had an eye for future. Their combination proved to be drastically spearheaded for the fashion industry.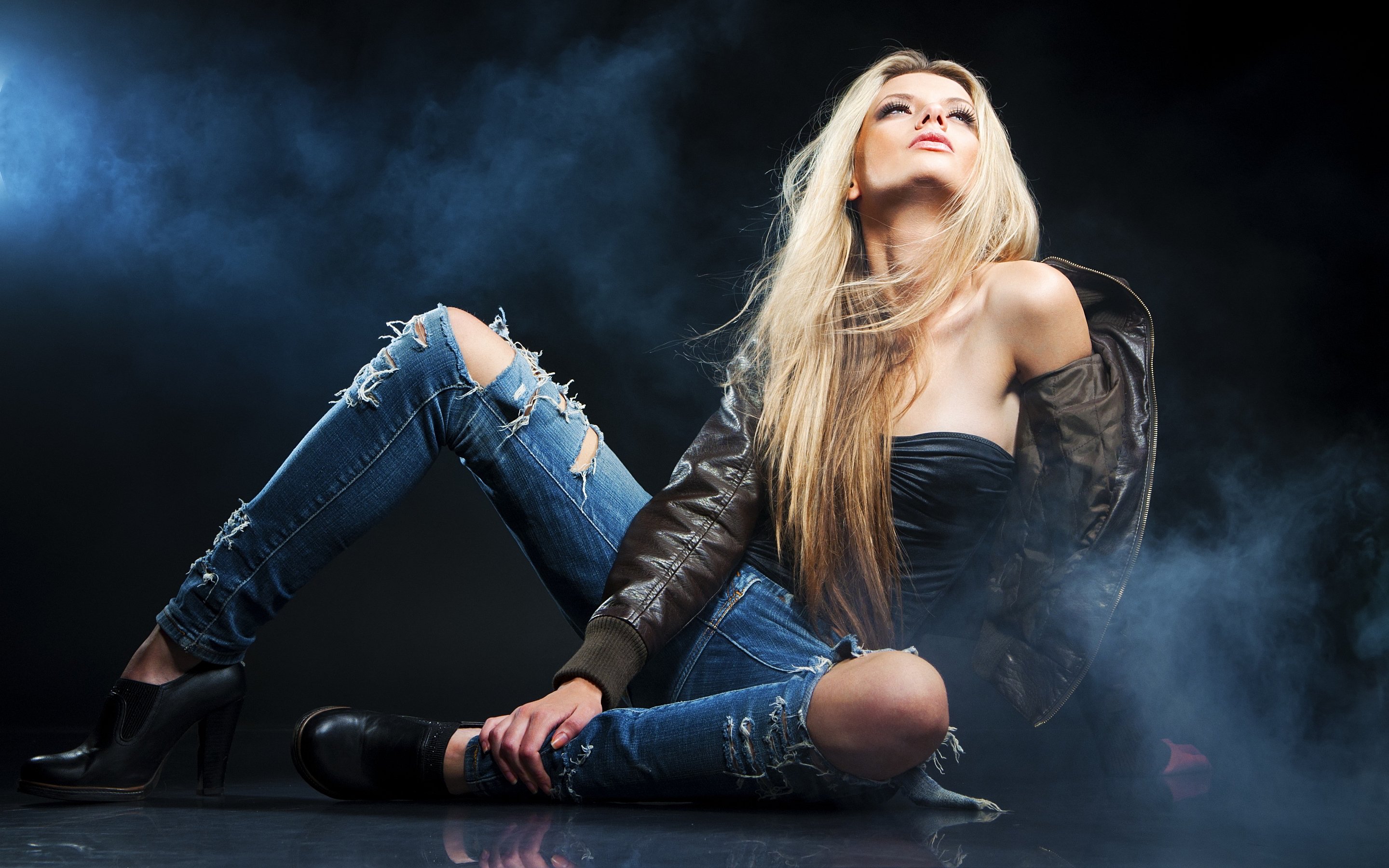 It was 1873, when jeans came into inception. They are named after the city of Genoa in Italy, which is place where jeans were manufactured. Levi Strauss was living in Germany; he came back to New York in 1851 to join his elder brother's business who had a dry goods store. In 1853, he made out about Gold Rush in the West, thus shifted to San Francisco to start Western Branch of the family dry goods business; where he sold cotton cloth along with other stuff.
Jacob W. Davis was one of the customers of Levi Strauss. He was a tailor from Reno Nevada, who stitched stuff like horse blankets, tents and wagon covers. One day he came across a customer who asked him to make a pair of robust pants for him, which can be resistible to his kind of work. Jacob made those pants with a fabric called "Denims" that he bought from Levi Strauss & Co. He made those pants even more durable and sturdy by inserting copper rivets at the places from where pants generally get frayed.
Those pair of pants was the newest kind of garments and Jacob wanted to patent his invention. So, he proposed Levi Strauss to become his partner. When the two joined hands, they created history! The bigger factory was opened and it was the full-fledged birth of the most loved garment on earth.
Jeans is undoubtedly the staple of our closets today. It has come long way since its inception. Today we have numerous brands manufacturing jeans at different levels but there are few brands that are big shots in this industry. Some of the biggies of the industry are Levi's, Wrangler Jeans, Diesel, Lee Jeans, Tommy Hilfiger, Calvin Klein, Spykar, Pepe Jeans, Armani Jeans, Killer Jeans, Nostrum, Guess, and Versace.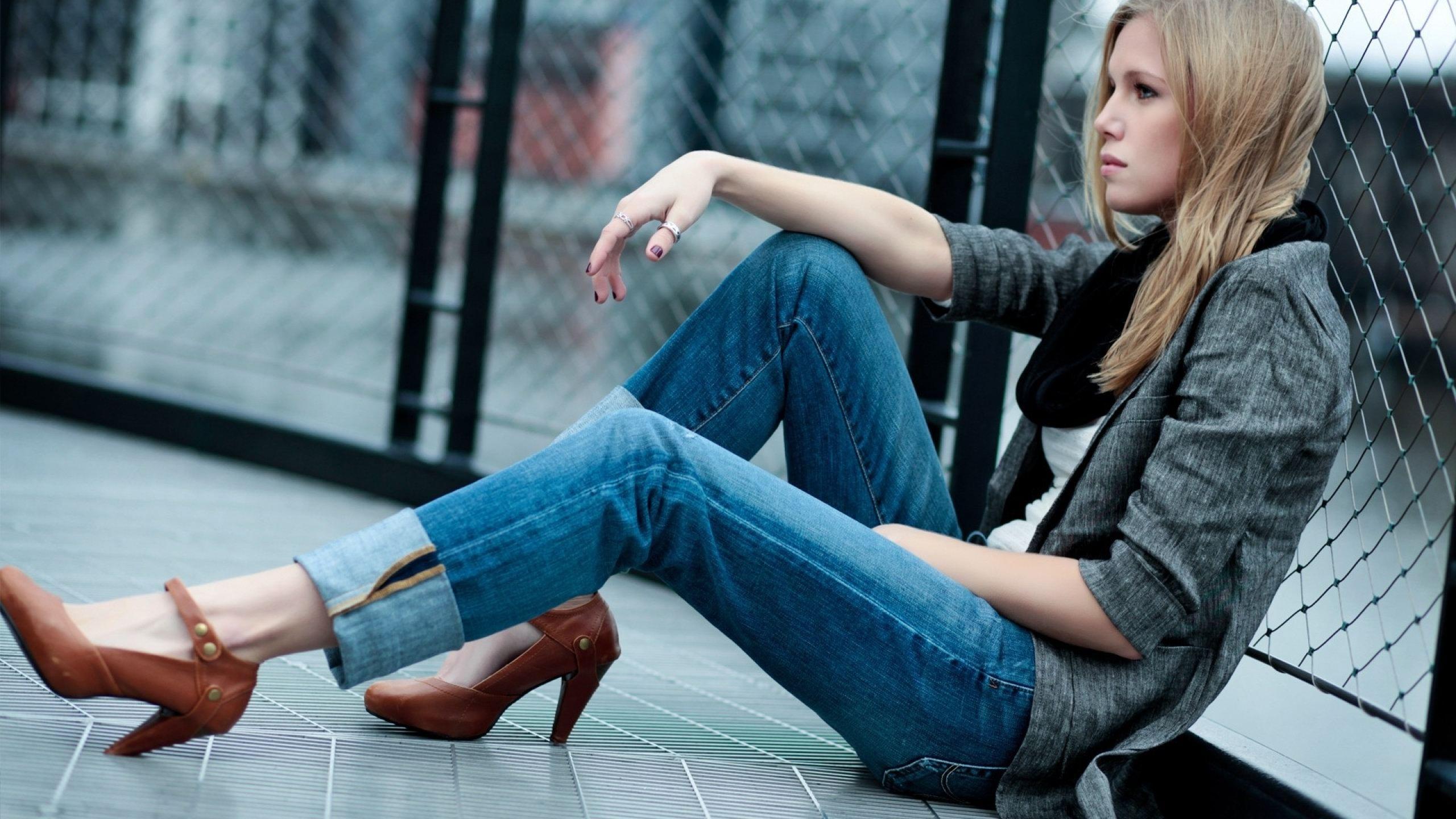 Jeans have gone through a lot of reformations, redesigns and modifications from the way they originally used to be. The jeans manufacturers have consistently offered us with refashioned jeans experimenting with the wash and cut techniques.
Let us discuss the famous denim washes:
Jeans are basically manufactured from two denim types and washed denim is one of the most popular types. When denims are produced, they are colored with dark shades of dye. Post fabricating a pair of jeans, they are washed so that the excess of dye could be rinsed off from it.
There are few types of denims washes you need to know about are:
Acid Wash: Acid wash is one of the oldest techniques in the category of washed denims. It is called acid wash due to the acids used in the process along with other material. Acid wash doesn't include the use of water. The usage of acids on denims is expensive and hence your branded acid wash jeans are expensive. To make it affordable bleach is used which is both safe and economical. They look highly stylish and are capable of lending you a high end fashionable look.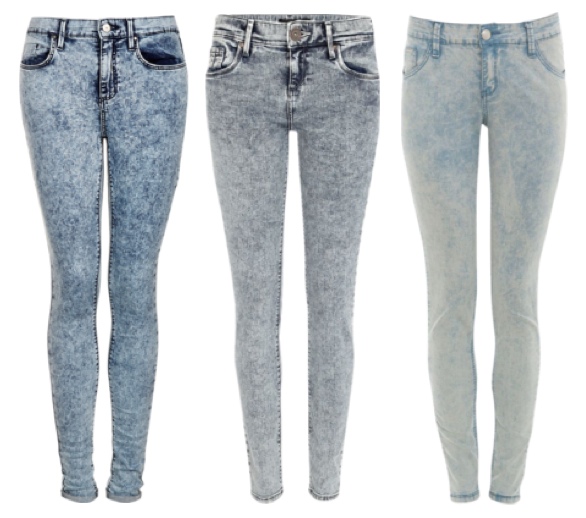 Stone wash: This is yet another popular technique of washing denims. As the name suggests, this technique involves stones in the washing process. Pumice stones are purposely added to achieve the looks of faded or worn jeans. The pumice stones rub the surface of jeans like sandpaper, which removes the dye particles from the yarns of the fabric. Stone washed jeans give you a classic, casual look.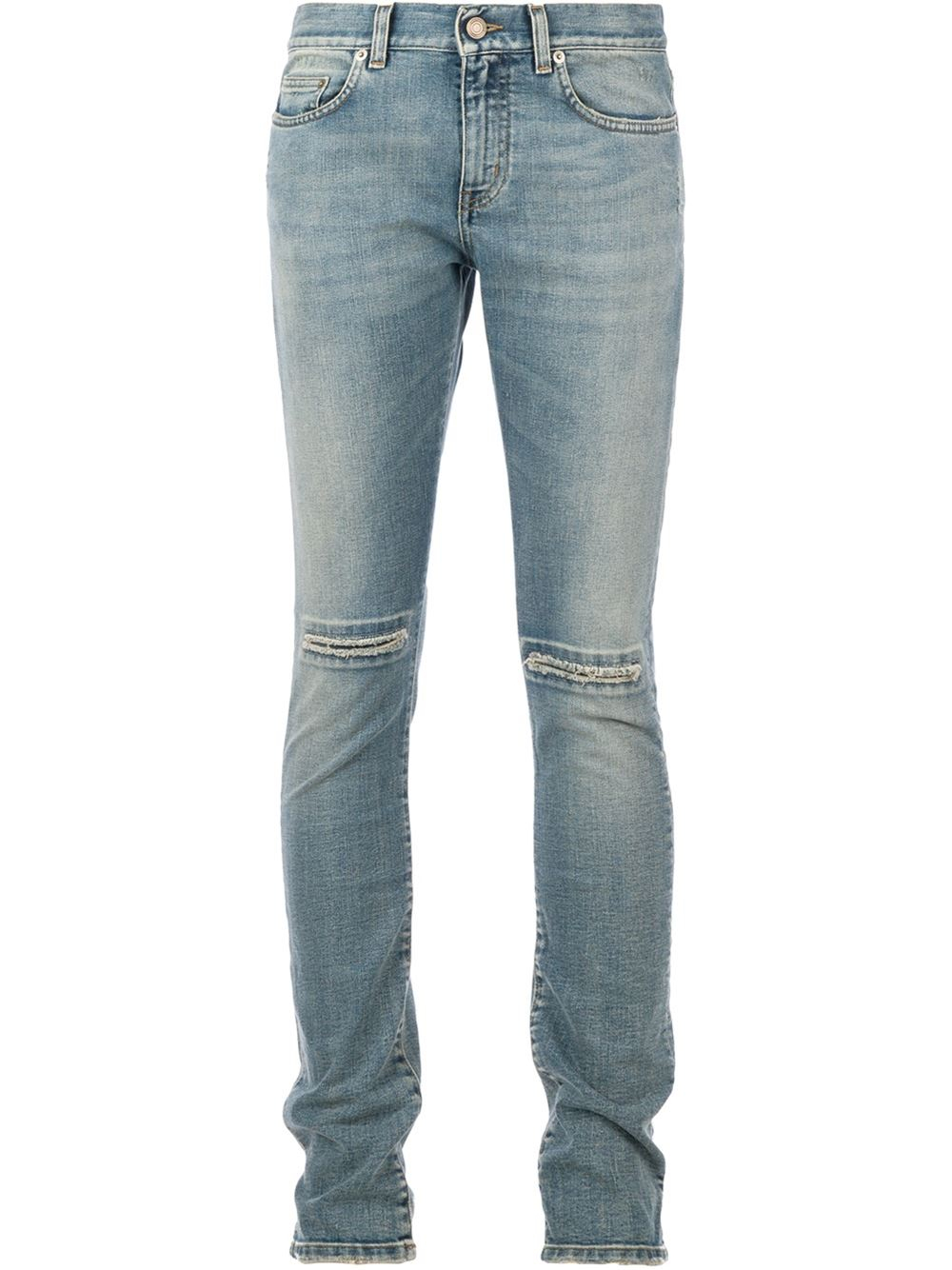 Dirty Wash: Dirty wash jeans are stone washed with a tad of brown shade. You can say it basically imparts jeans a brownish tint.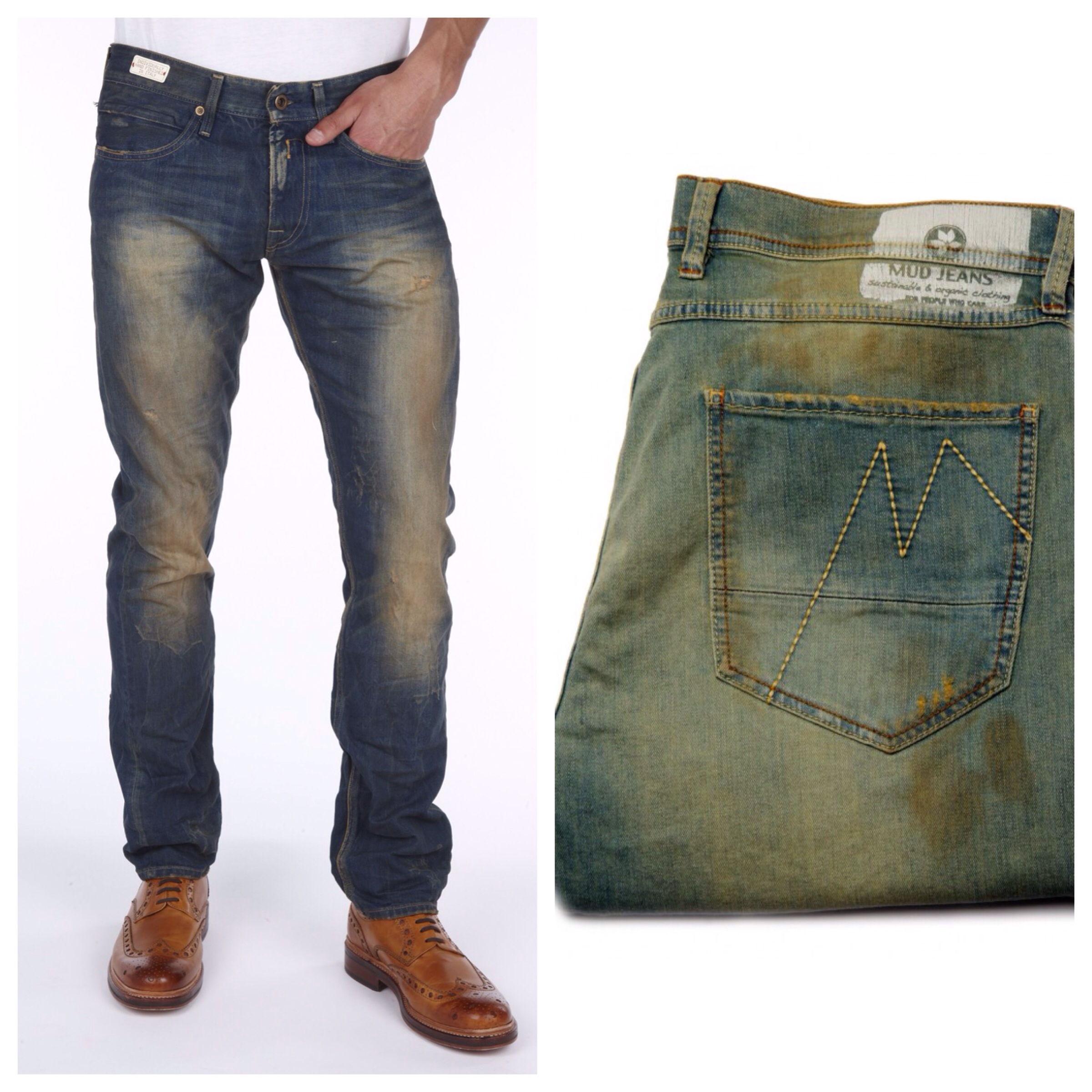 Vintage wash: Vintage washed jeans are washed heavily in machines and are then especially treated with chemicals for a distressed look. These type of jeans are widely worn and loved by everyone as they can be paired up with a variety of your upper garments like shirts and t-shirts.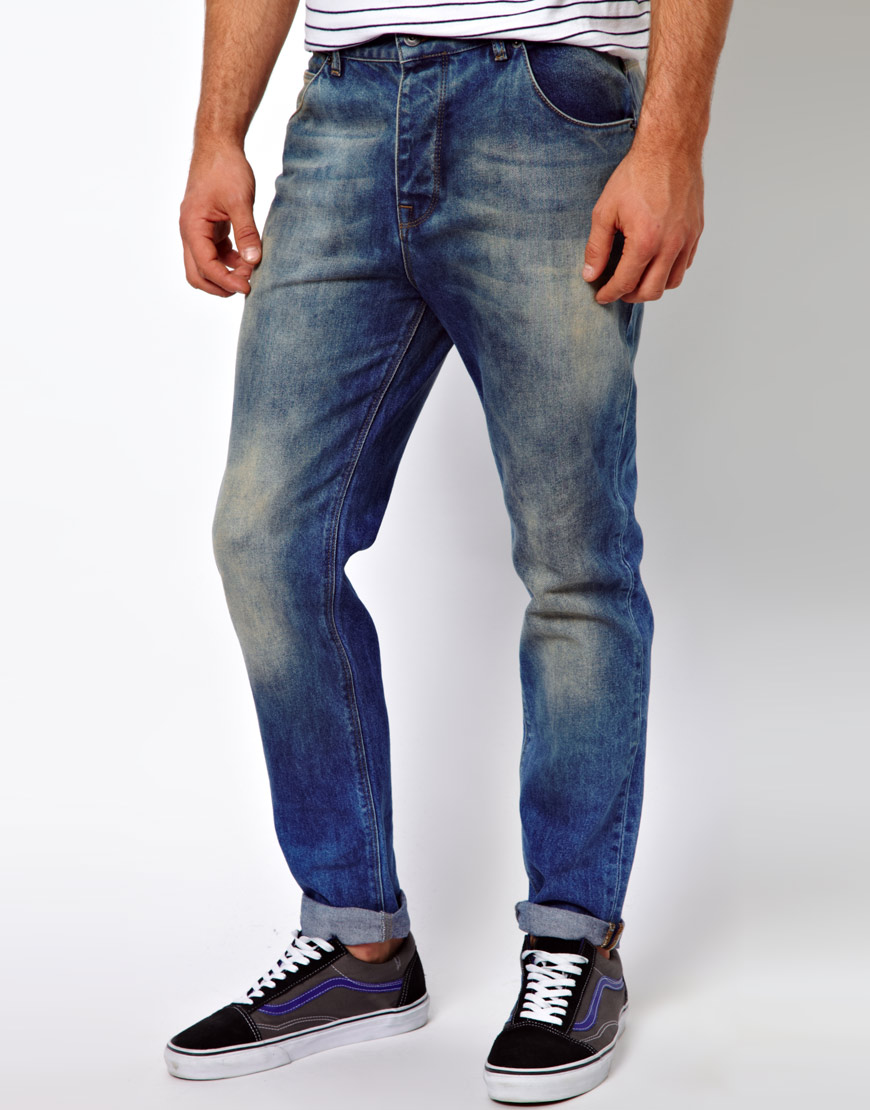 Resin Finish: Resin Finish is a new technology in the fashion of jeans. It is the process of imparting denims a stiff and crisp feel. There are permanent wrinkles on the jeans in this wash. They look great with white shirt.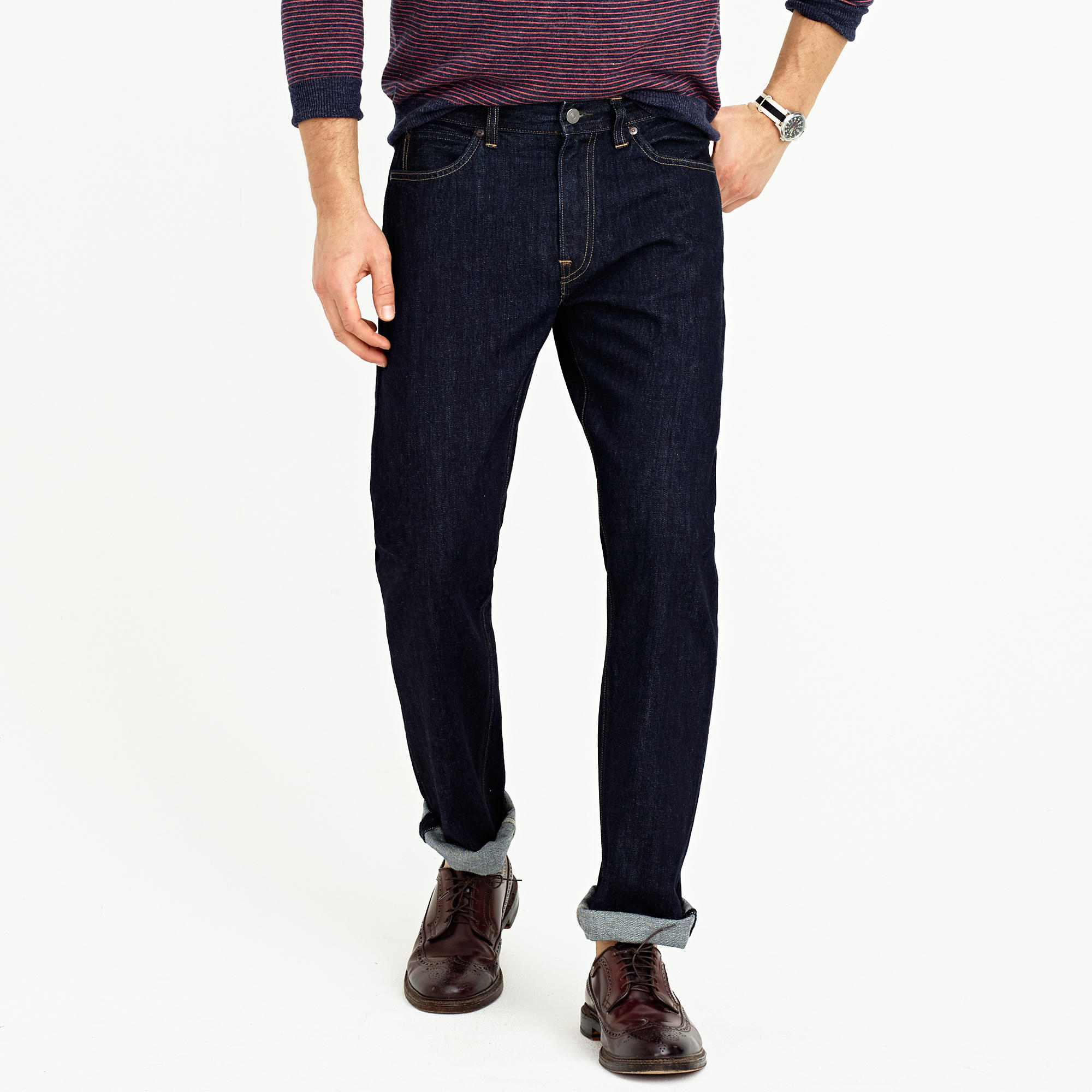 Raw Finish: Raw Finish denims are made from leftover material of jeans which are dyed and then washed after production. This lends a darker look to the denims which is supposed to fade out naturally, thus it creates a genuine distress by the person who wears it. It is loved by the people who like to keep it up with fashion and these are expensive than the washed denims.
Having learnt the most common denim washes in the market let's move forward to the types of cuts or styles we have in jeans.
Men and women have different garment requirements and so their fashion needs are also different. Let's discuss in detail the types of men's and women's jeans.
Boot cut denims: Boot cut jeans are a common style in jeans. They are the best style of denims to wear because of the comfort they provide to the wearer. They are slightly flared at the bottom, which gives a balanced look to the body. It goes well with almost every kind of body.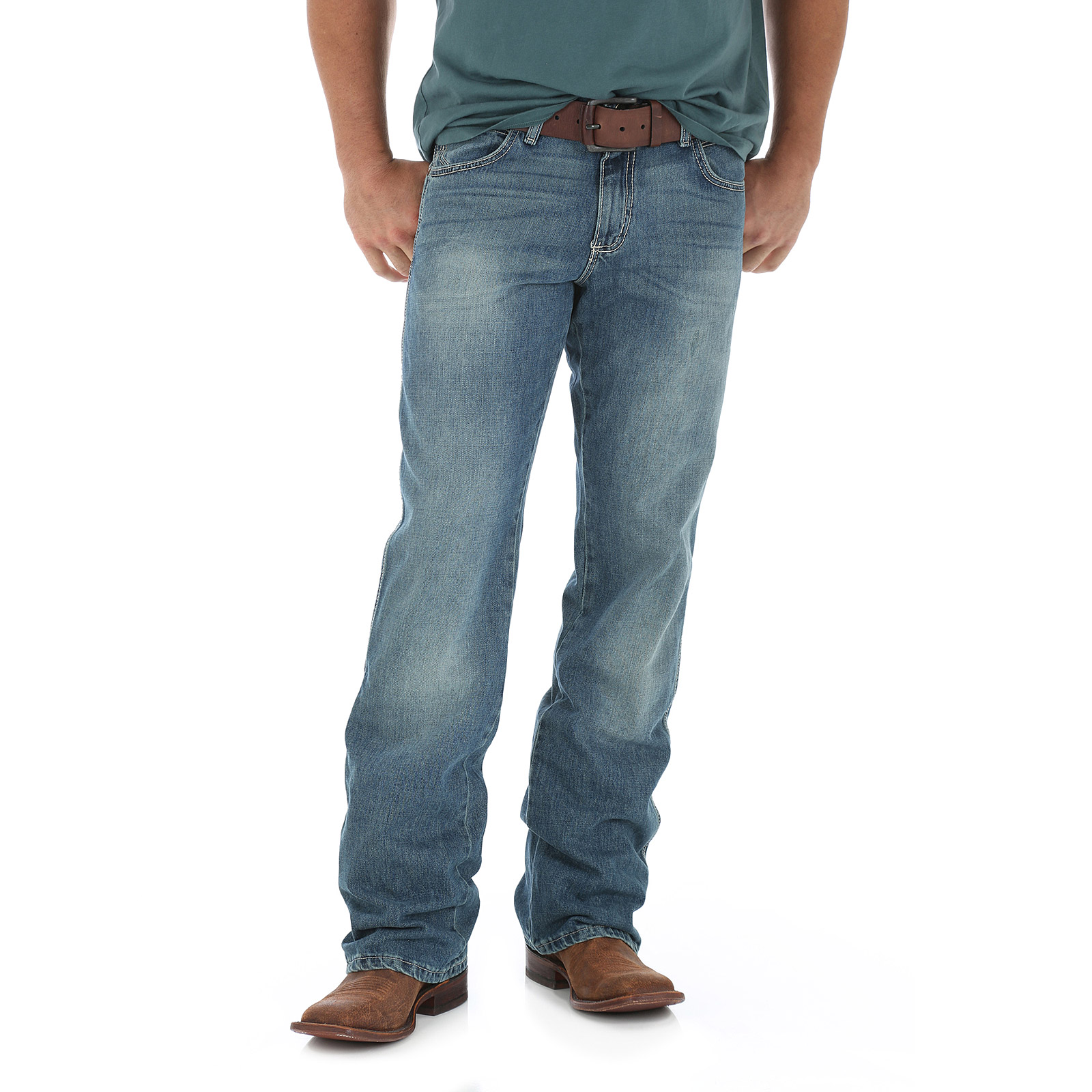 Relaxed Fit: Relaxed fit jeans are a bit loose style of jeans. They are loosely cut from wait to the leg opening and are great for men who are bit on the higher side as they will gracefully shape your body.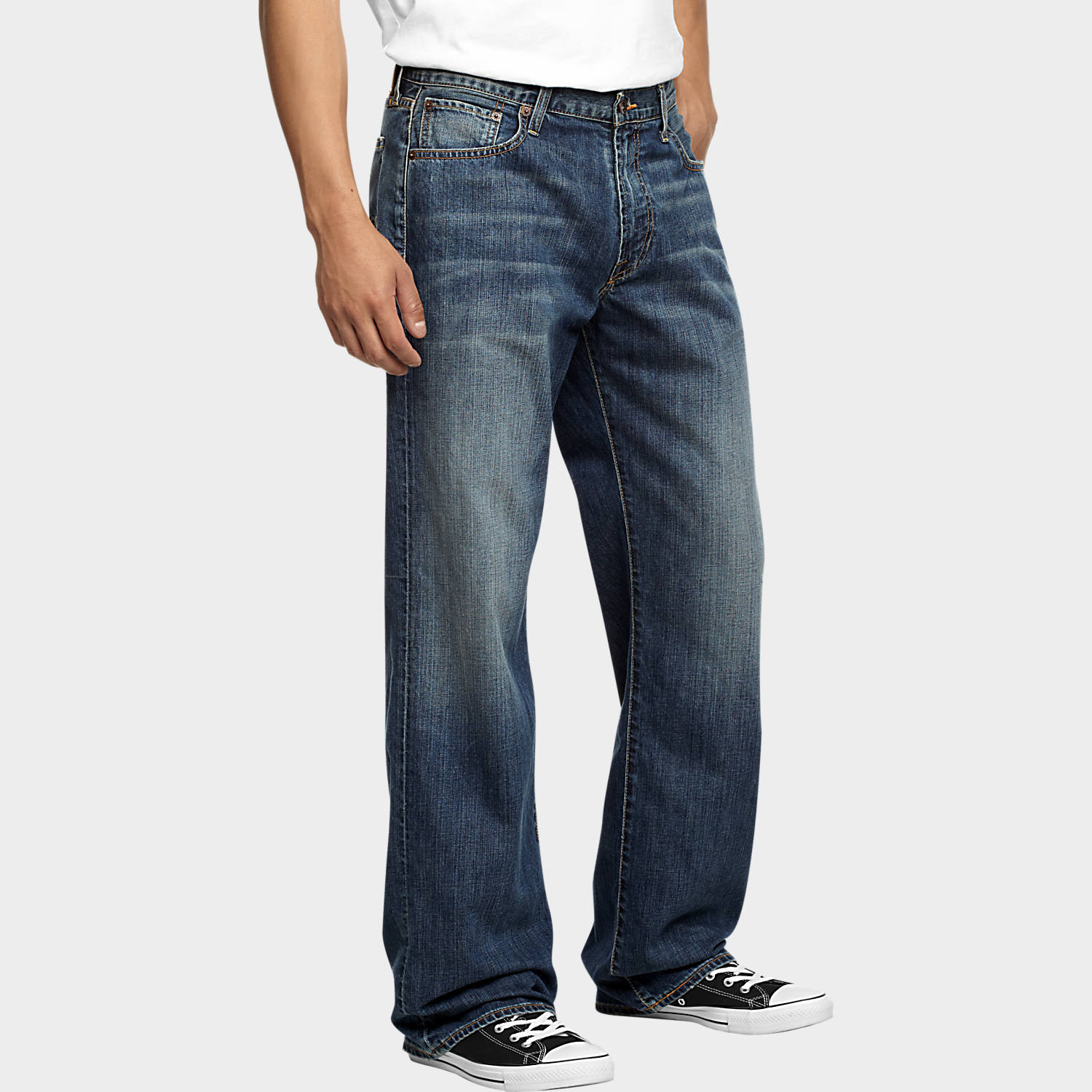 Skinny Jeans: Skinny jeans offer you a tighter fit with a tapered leg opening. They are the fitted pair of denims from hip to hem. They are good for people who are thin but still they need to be chosen wisely by men. It's not a very old style of jeans but has gained popularity in a short span of time.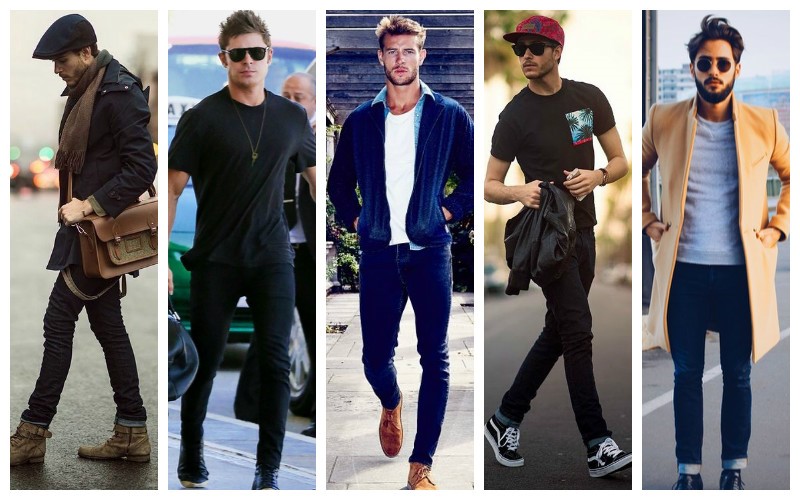 Slim Fit: Slim-fit have a similar style of cut as skinny jeans but they are not at extremes in their cuts. It is great for people who want to flaunt their fit body but don't want a skin tight fit. This is the best kind of jeans which offers you a fashionable as well as a relaxed look at the same time.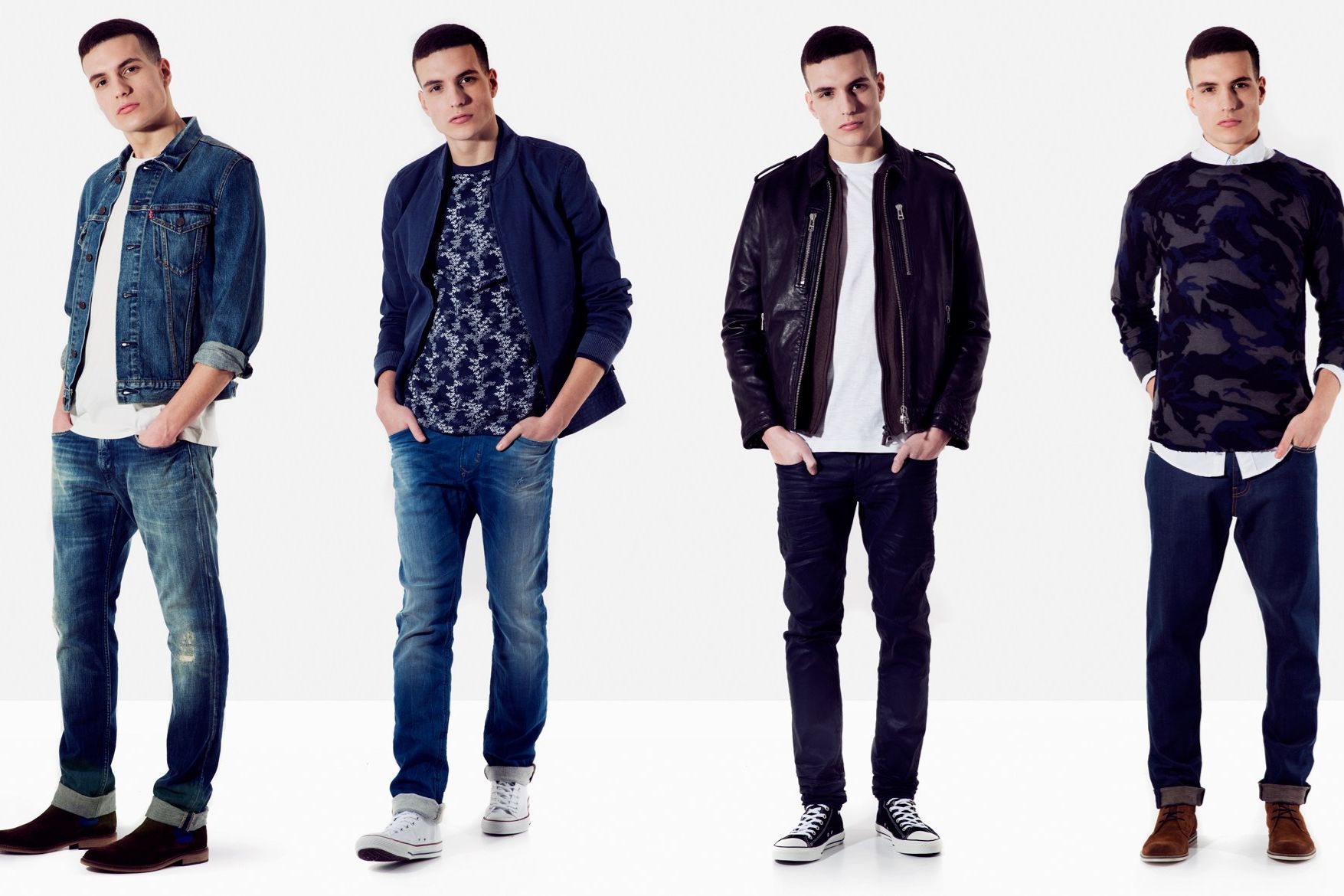 Straight cut jeans: Straight cut jeans are generally with a mid- rise. They are simple denim trousers which are straight from knee to hem, with a normal and relaxed leg opening. They are good for people who want to remain simple and classic in their looks and comfortable in feeling.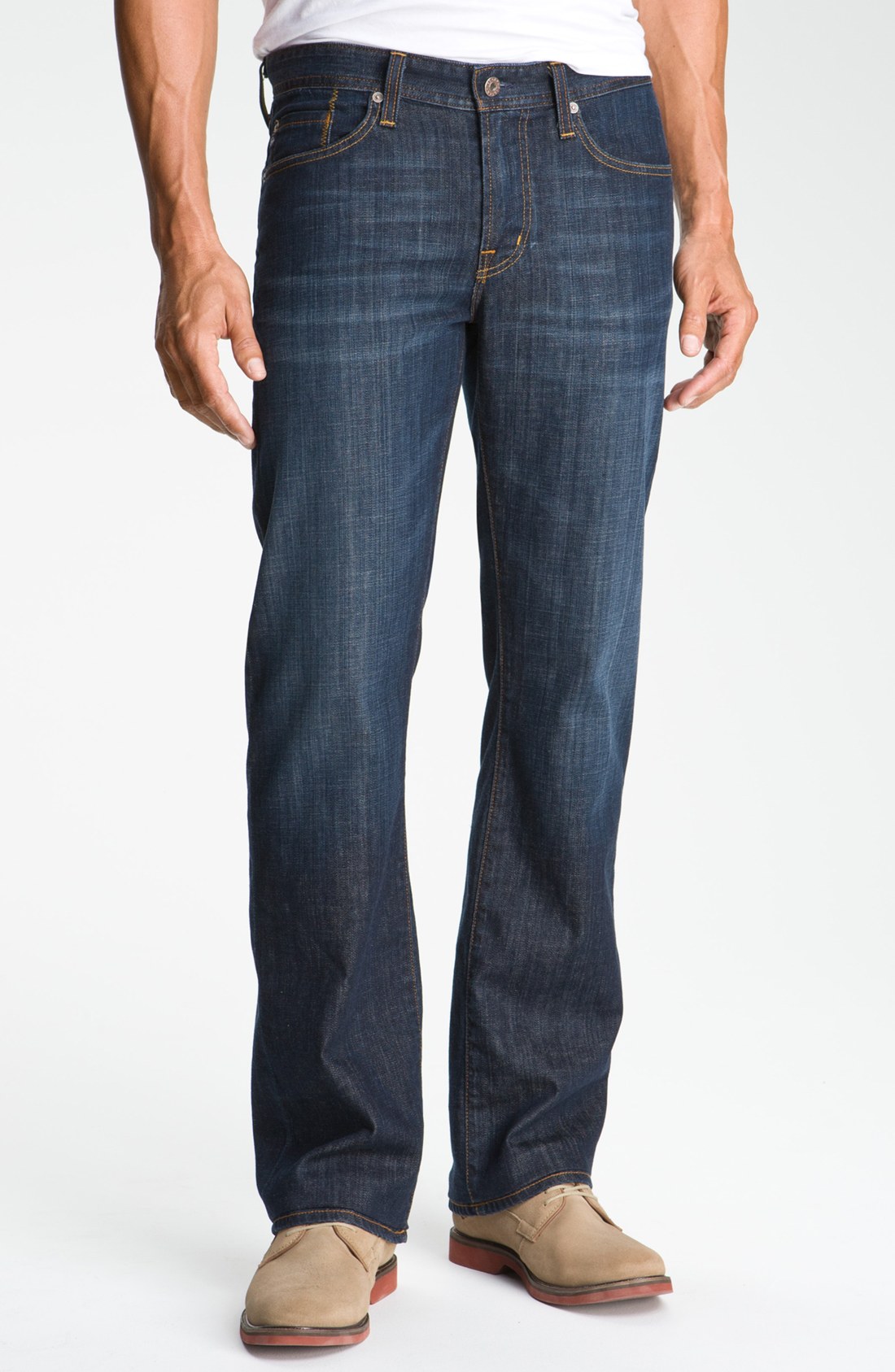 Boyfriend Jeans: The name of these jeans might amuse you but they are given the name because its bit similar to your boyfriend's fit. Yes I am serious ladies! Boyfriend jeans are bit loose on your thighs and even on calves. They work great for girls who are on the heavier side of their weight as it is comfortable to wear and gracefully shapes your curves.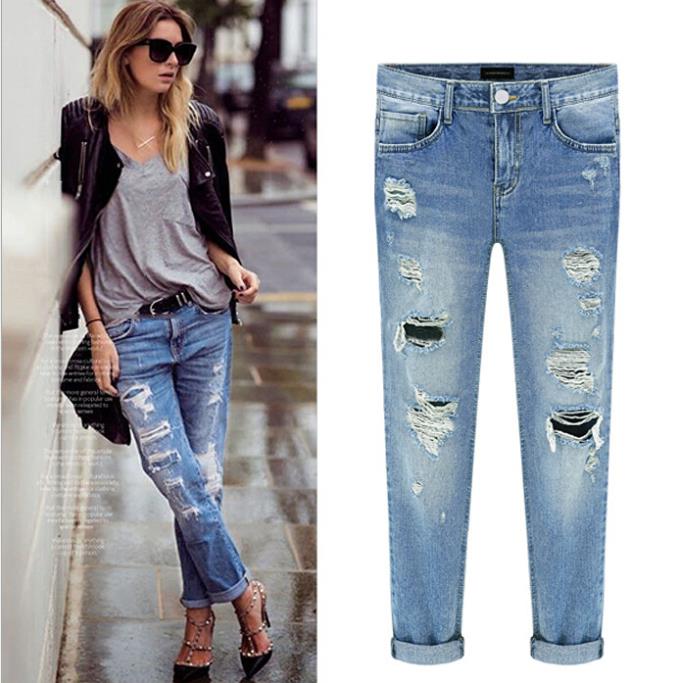 Cigarette Jeans: This is again a great pair of jeans for curvy girls. Cigrette jeans follow a pattern where the legs are straight and narrow and do not go wide at the ankles. The straight cut of the jeans balances your shape at the hip region and also gives a decent shape to your thighs.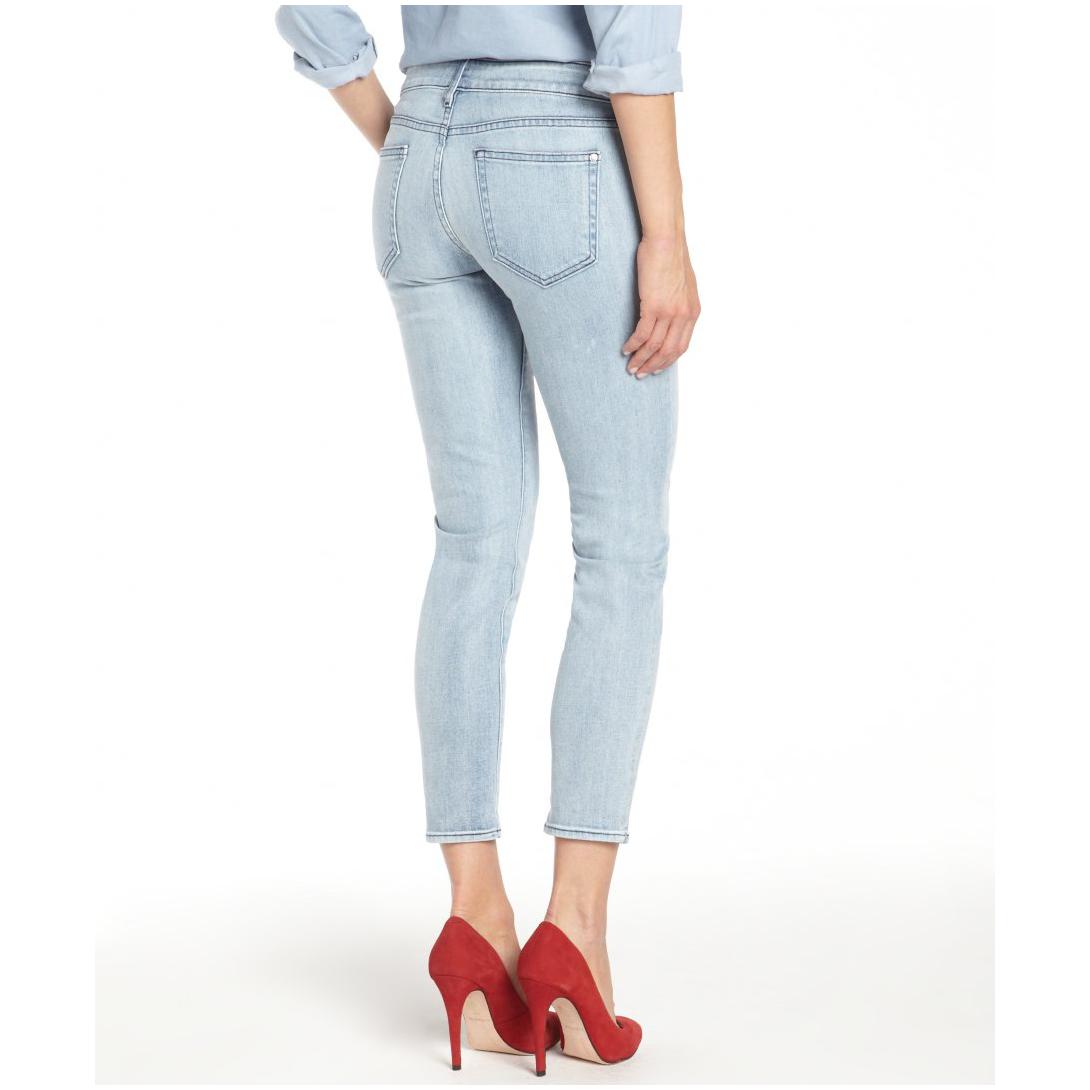 Skinny Jeans: Skinny jeans are skin fitted jeans that look best on slim and lean figured body. They completely hug the shape of your legs and offer you a beautiful look. They are widely loved by many girls who are fashion forward in their choices.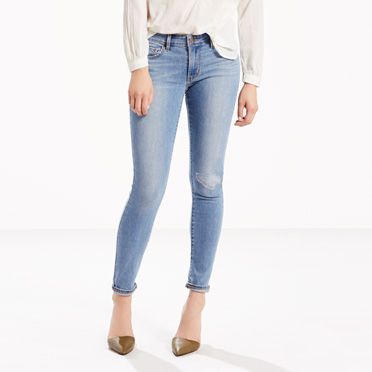 Cuffed jeans: Cuffed jeans bit shorter than the full length jeans are folded at the ankles. Cuffed jeans are fads which look amazing with a pair of heels and a t-shirt.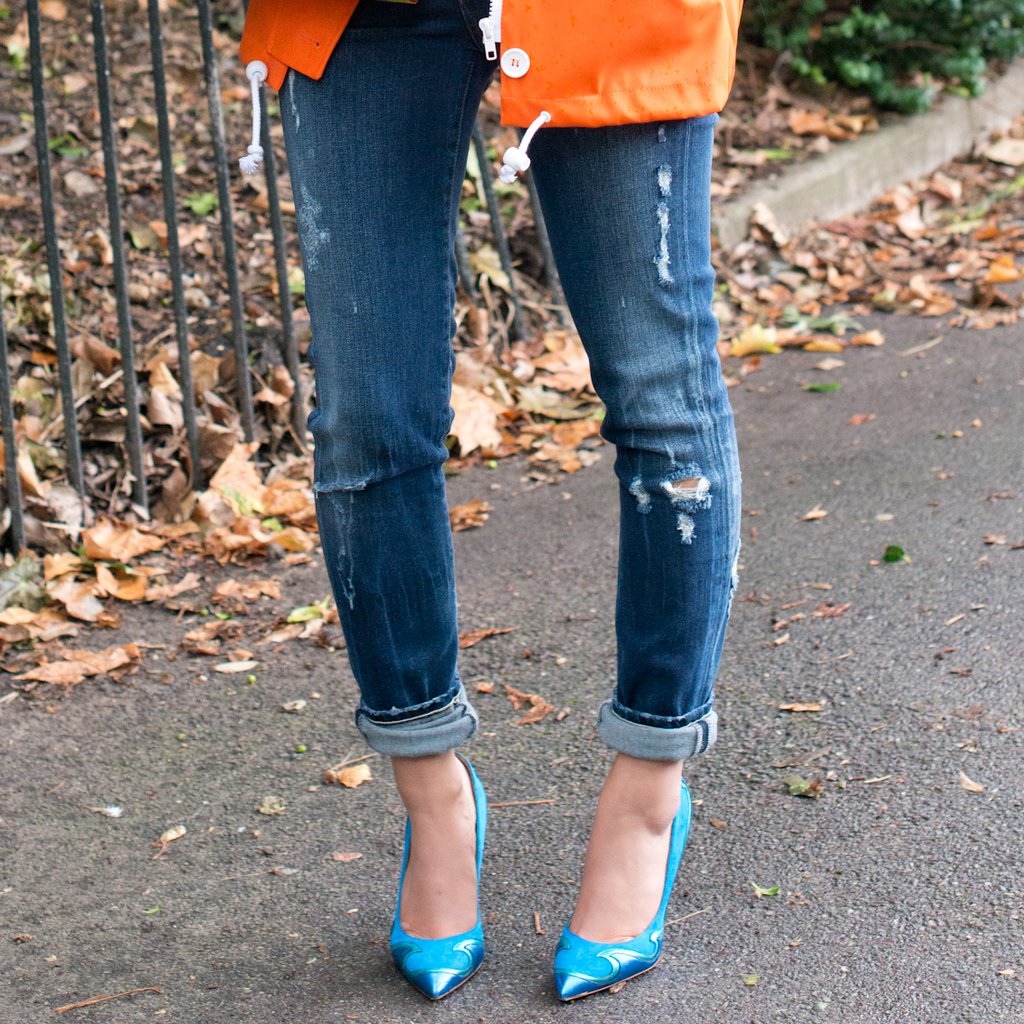 Cropped Jeans: Cropped jeans are till the three –fourth of your legs and make your legs appear slimmer. You can't wear them to professional places but they are very comfortable to wear casually.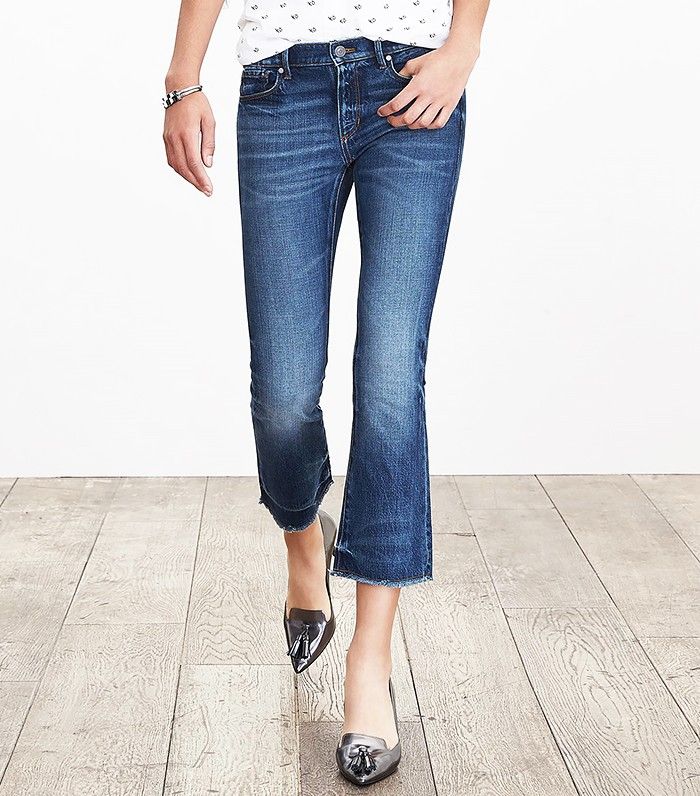 Now, when you have known the various kinds of men's and women's jeans and their usage, be careful while shopping them next time. We hope this article has added to your favourite garment's knowledge and will also help in you in selecting the right pair of jeans as per your body type.