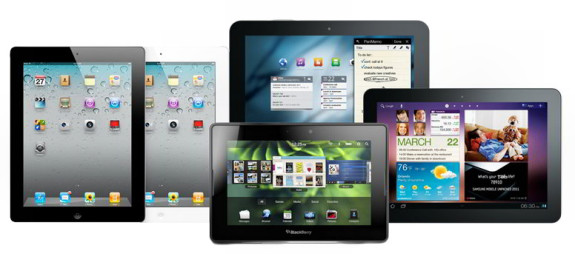 You have been watching and searching the market for the perfect tab that you need. Before you ask the question what tab you should buy, maybe you need to ask why you need a tab at all?
So, before you have spent the money, let's talk of a few reasons to buy a tablet.
Firstly, they are great for meetings- tablets are a great way to take notes, manage different folders together, and when things start to get boring you can always start playing games on mute.
Secondly tablets are cheaper and better than older laptops- if your work does not involve typing a lot, new tablets will efficiently handle more content than a two-year-old laptop and it can also hold more modern apps and games. The latest tablets are at par with a new laptop but costs much less.
Besides, tablets are also good for travel, they have a large screen and good storage space, which is great for maps guides and dictionaries. And tablets are great for music and movies; you can easily catch a movie wherever you are.
They are even great e-readers. Tablets make kids' e-books available in full color, something kindle cannot yet beat.
Check out the top 5 tablets according to features, brands and prices that are dominating the Indian market right now!
Samsung Galaxy Tab S 8.4
The tablet comes with an 8.40-inch display with a resolution of 2560 pixels by 1600 pixels. The Samsung Galaxy Tab S 8.4 has a single SIM slot and connectivity options include Bluetooth, GPS and Wi-Fi. It is powered by 1.3GHz Octa-core Exynos 5 Octa processor; 16 GB internal storage that can be expanded up to 128GB and comes with a 3GB RAM. The tab runs Android 4.4 and is powered by a 4900mAh non-removable battery. Moreover, is also packed with 8-megapixel primary camera and 2 mega pixel selfie camera.
Xiaomi MiPad
The tablet features a 7.9-inch screen with a resolution of 2048pixels by 1536 pixels; 2.2GHz quad-core NVIDIA Tegra K1 processor along with a 2GB RAM. Xiaomi MiPad has 16GB internal storage which can be expanded up to 128GB via a microSD card. It's powered by 5-megapixel front camera and 8-megapixel primary camera on the rear.Runs Android 4.4 and is powered by a 6700mAh non-removable battery.
Lenovo Yoga Book
The tablet comes with a 10.10-inch display with a resolution of 1200 pixel by 1920 pixels. Sensors on the Lenovo Yoga Book include Proximity sensor, Accelerometer, Ambient light sensor and Gyroscope. The internal storage is 64GB which can be expanded to128GB. Powered by 8500mAh battery, 2.3GHz quad-core Intel Atom x%-Z8550 processor and 4 GB RAM.
Asus Google Nexus 7
It has a 7inch LED backlit display with1920 by 1080 pixels display resolution. The Asus Google Nexus 7 features 1.5GHz quad-core Qualcomm Snapdragon and it also has a S4 Pro processor with 2GB RAM. And the tablet supports Wi-Fi, NFC and Bluetooth connectivity.
HTC Google Nexus 9
It comes with the Android 5.0 Lollipop OS. It has 8.9inch IPS LCD display with 1536 by 2048 resolution. The HTC Google Nexus 9 has 8 MP rear camera with LED flash and 1.6 front camera. It is packed with a 6700mAh battery.