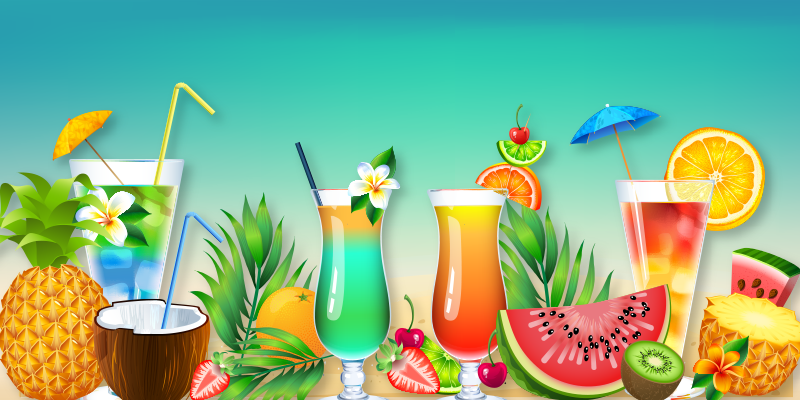 As summers are approaching, it's time to get more focused towards your diet and eating habits. The sun is spreading its scorching heat all over the country making the weather hot. In summers, we usually face various problems such as dehydration, diarrhea, dry mouth, tiredness, dry skin, dizziness, headache, and many more. So, it is extremely necessary to keep your body hydrated and refreshed. The hydrated body avoids various health problems and also helps to remove toxins. Here is the list of food items that you can consider to include in your nutrition chart to deal with the sizzling summer.
WATERMELON:
The whole watermelon is a rich source of vitamins and minerals whether it is seeds, the fruit or the green cover. Watermelon is the perfect eat in the blistering summer enriched with vitamins and minerals. It contains about 92% water and is the most energizing fruit. It fulfills the water requirement in your body and keeps you cool. It also controls the blood pressure. You feel energetic all day long. More than this, it is low in fat and has less cholesterol.
COCONUT WATER:
It is the super healthy natural energy drink that is delicious, nutritious and healthy. Coconut water is low in calories and carbohydrates. In summers, if you are taking it after prolonged exercise it will provide energy and relief to your body. It hydrates the body and recovers the water loss caused during exercise. Moreover, it nourishes glow on your face and makes skin healthy.
ONION:
You might be thinking that why we are listing onion in the summer's food items list. It protects you from sunstroke. The digestion during summer can be easily cured if you are consuming raw onion on a daily basis. Onion is rich in nutrients and helps to reduce bad cholesterol from the body. So, this summer add onions to your intake to stay healthy.
CURD:
Everybody has heard about curd and its health benefits but taking it in summers improves your digestion, boosts immunity, releases stress and anxiety. Along with this, it also helps to improve the skin. Adding curd into your diet helps to release stress and you feel relaxed. In summers, we gradually fall ill. So, if you are taking curd regularly, you will surely build strong immune system.