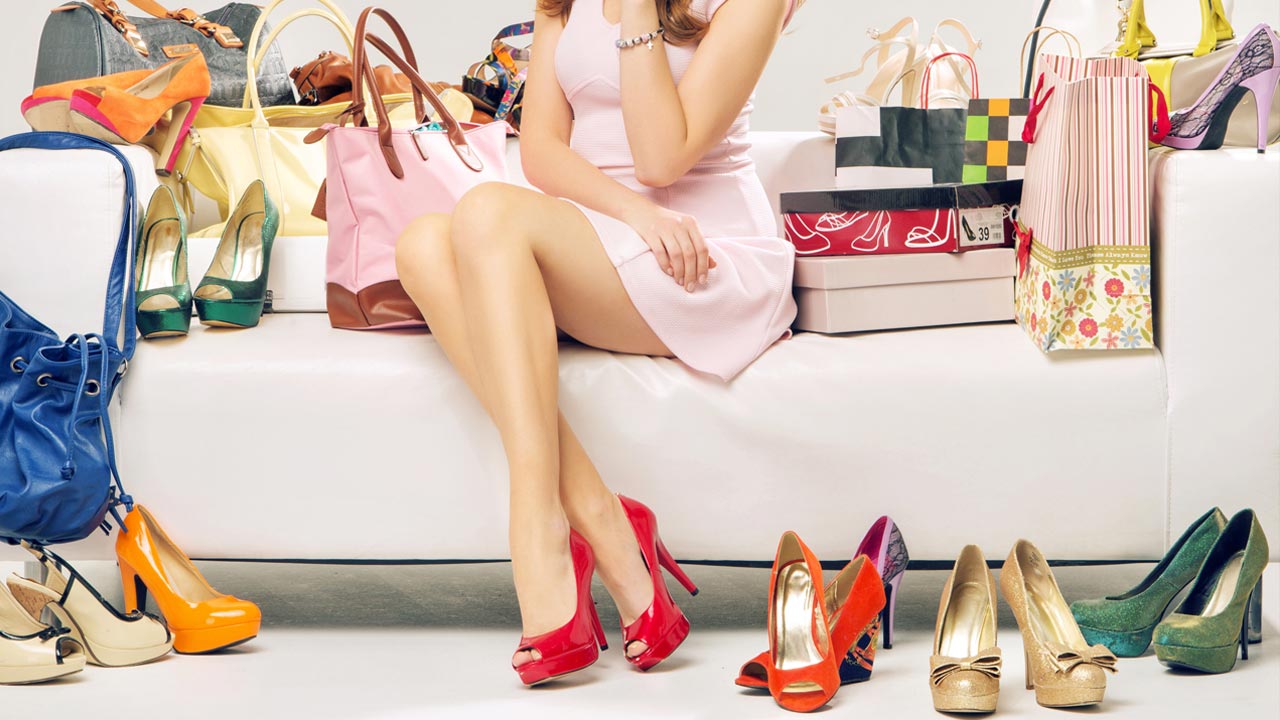 If you are a woman, you realize the importance of sandals. And if you are a woman like me, you know that there can never be enough sandals. Sandals are handy, as they go with all kinds of outfits – formals, westerns, ethnic, trousers, dresses, skirts, jeans almost everything. There are a number of varieties for sandals for girls, but there are some of them that are well suited for winters.
Here I have list some of my favorite kinds of sandals for girls for this season:
Flat Ballets
One of the most popular and loved category of sandals, they have multiple utilities. They are covered from the front, so you get ample protection from the winter chills. Moreover, since they don't have any heels, you can wear them for longer hours. These are a wonderful blend of comfort and cuteness. You can easily wear them to the office and carry them off for post-office hours, for instance, if you have to attend party later. They go very well with dresses, skirts, trousers, kurtas, etc. It comes in basics as well bright, pop colors.
 Kitten Heels
Another very popular choice among women, since they are stylish, comfortable and at the same time, very glamorous. They have a very small heel, and are therefore, the most comfortable type of heels in sandals for girls. They are both suitable for parties as well as formal occasions. The heels are slightly carved out, which give your feet a very pretty look. Its feminine appearance is what makes it a top choice for women. Since they are comfortable, you can easily wear them to office as well as parties, or even for a day out.
Pump Sandals
These are one of the most gorgeous pair of sandals for girls. They are chic, stylish and go extremely well with dresses. These are ideal for party wear, and you will find yourself spoiled with choices when it comes to pumps. They have been trendy for a long time now and are still hugely popular, mainly because of their glamorous looks. These are usually high heeled and their heel height ranges from 2 to 5 inches. Since they are covered from the front, they also protect your toes from the cold. They instantly add to your height and oomph, so short women like me really love to make the best use of these sandals.
Leather Mules
These are the perfect choice in sandals for girls if you are looking for both style and comfort. These sandals come over your foot, covering it almost entirely, making them an ideal choice for winters. The height of the heels can vary, and they also come in the variety of opened and closed sandals. Sometimes, they have a peep toe opening at the front. These are made in such a way that they relax your soles, so you can wear them for longer hours. These are more popular in colors like beige, brown, tan or camel colors. They go really well with formal as well as ethnic wear.
Oxfords
Oxfords are considered to be a very classy choice, and they have made a huge comeback this season. They have lace ups and cover your feet entirely, making them an ideal choice for winters. Traditionally, oxfords used to have a flat heel to give it a more academic look. These days, however, there are many versions of it, and they even come in shimmer, which you can wear it for a casual, party look. You have the option of both heels and flats, thus it is great choice in sandals for girls. They go extremely well with both formals and casual, like trousers and jeans, both.
Stilettos
Stilettos are another classy and feminine choice for women. They have been in fashion for a long time and never go out of style. It is the highest and the thinnest heels in all of the sandals for girls. This is the reason why they look ultra chic and you will see a lot of models wear them. They go extremely well with dresses, and are recommended for cocktail parties, dates, and fashion shows. Their heels can extend up to 8 inches sometimes, and hence, must be chosen extra carefully, i.e., if you think you can walk around in these. They come in various prints, patterns and colors but I personally believe that they look best in plain, solid colors.
Wedge Sandals
If stilettos are not the right choice for you, on account of them being discomforting, you can choose Wedge sandals. They come with heels but at the same time, are extremely comfortable to wear. They come in the variety of open and closed front, so you can take your pick accordingly, as per the winter season. They are cute, fun and you can easily wear them for longer duration. They are especially recommended if you are looking for heels but don't wish to compromise on the comfort factor. They go really well with casual looks such as dresses, skirts, shorts, etc. You can wear them to brunches, to a day out and even to parties.
Loafers or Moccasins
These are another favorite choice of mine, since they give you a very casual look along with providing comfort. They are covered from both the front and the back, making them a suitable option for winter's sandals for girls. They come in both heels and flat variety. They also come in a range of colors, from basics to bright ones. They are also recommended for a semi casual look, for instance, you can wear these with a collared shirt and a pair of jeans.
So these are some of my favorite varieties in sandals for girls which you can wear this winter season. All of these are trendy, stylish and suitable for different occasions. Which other sandals do you like? Let us know in the comment section.