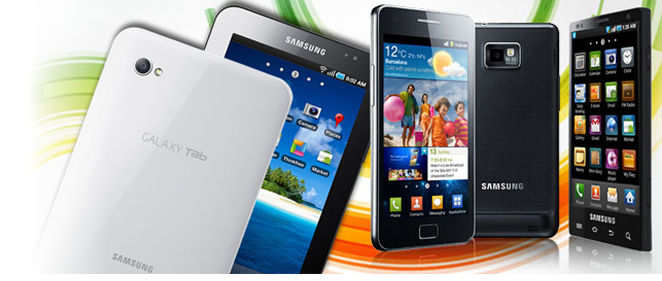 The incredible impact online shopping has made in our lives is undeniable. Almost everything can be bought online today, at the mere click of a button; and online mobile shopping is no different. Apart from saving money, time and petrol, it also lets you return the mobiles within certain specific days and at times, you can even return it for cash. Besides, who would not want to shop in their pajamas, sitting right in the comfort of their own homes? So of course, lazy people like me love to go on a shopping frenzy, without having to move out of our houses.
Here I enlist 5 compelling reasons why everyone should connect to stores for online mobile shopping:
Cheap Costs and Hefty Discounts
The amount of prices given in e-commerce websites makes mobile shopping extremely affordable. What's more? On the top of these cheap prices, there are innumerable discounts available, all year long. And with the setting in of festival and holiday season this year, you will be blown by how much these e-commerce companies are offering – up to 50% to 80% discounts on mobile products. Apart from these regular discounts, you can use the various promo codes, discount coupons, etc. to get additional offers on these already discounted products. To compare discounted price you can also check www.indiashopps.com for a better deal. How amazing is that? Now unless you are someone who does not like discounts, you will love online mobile shopping.
Reviews and Ratings make it Reliable
Online mobile shopping has been becoming increasingly safe and secured, with the customer reviews and ratings. These are consumers who have either actually purchased the mobile, or have bought from that very e-commerce website. So you can read about how people tell you about the pros and cons of the mobile. They even let you know if a particular mobile phone is giving them problems later on, say, 2 to 4 months after purchase. These fellow customers even tell you if they have been sent fake products. Since these reviews and ratings are directly from the end users of these mobile phones, you can rely on them. Sometimes, they also offer you expert opinions on these mobile phones, from mobile experts, tech professionals and gadget geeks. So now you never have to rely on the word of the mouth for purchasing mobiles.
Easy Exchanges and Returns
Contrary to what you might think, online e-commerce websites let you exchange and return the product in a fast and easy manner. Apart from that, these sites also ensure that they have undergone, for each mobile phone, a strict checking and inspection process, so more often than not, the situation for a returning a mobile will not arise. If it does, you have the option of either returning the mobile through a postal service, or the company itself will send their delivery persons right at your door step and you can hand it to them. In the rare instances where you are completely dissatisfied with the mobile phone, you can return it in exchange of store credits or e-wallets. Later on, you can use these store credits or e-cash to purchase some other product on their website.
Easy to Compare and Contrast
With innumerable comparison sites like IndiaShopps available 24*7 on the web, you can see for yourself which mobile phone is better than the rest, or which suits your specific needs and specifications. Obviously, not everyone will prefer looks over performance or long lasting battery life over a good camera. Each person has specific and very particular needs while buying a phone. So with these comparison websites, you can compare and contrast latest mobile phones at the mere touch of a button. These sites will give you a comparison in a tabular form and you can yourself see which feature is more prominent than the other.

Quick and Convenient Payment Options
In this fast processed world, you need everything fast. Online mobile shopping helps you to achieve that. With quick and convenient payment options, you can pay via internet banking, or your debit, credit or ATM card. This is especially useful these days, now that demonetization has been implemented across the country. And for people who feel online payments is too risky for them, they can opt for Cash on Delivery (COD) payment options, whereby you only pay for your mobile once it is handed over to you. So you see it accommodates everyone's requirements.

This list tells you the various reasons why online mobile shopping is much safer, faster and convenient for today's fast paced and busy lifestyle. Do you have any other reason why you prefer online shopping? Tell us in the comment section.